Rediff.com's Hitesh Harisinghani spent an evening at Juhu beach in Mumbai and came back with these pictures.
The holiday season has begun, and the scorching summer heat is driving people to hit the beaches.
See how people are beating the heat in Mumbai.
You can share your summer photographs here: #Summer Pics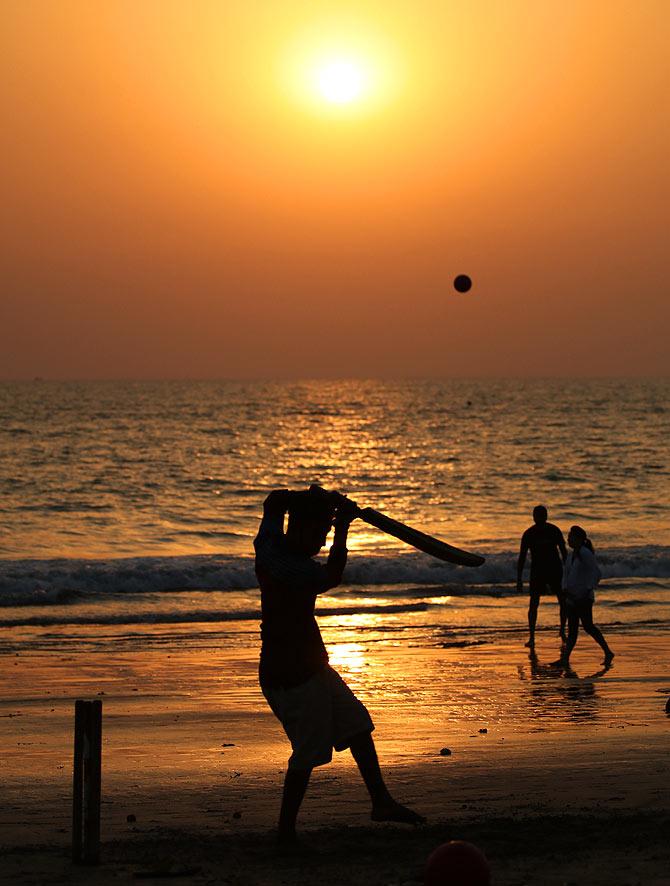 IMAGE: Cricket and Mumbai are inseparable. Come rain or shine, any time is perfect for the game.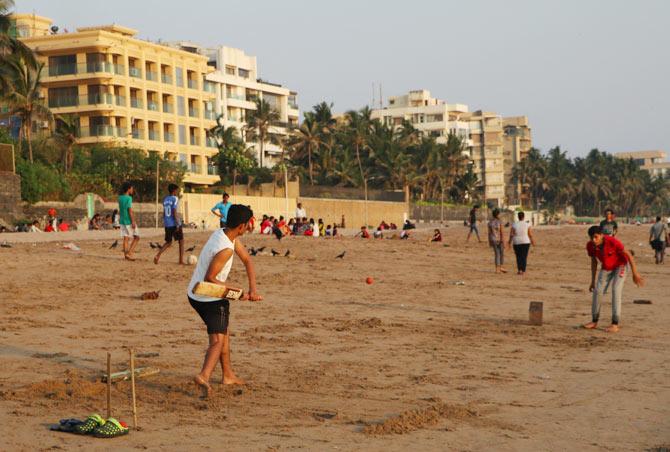 IMAGE: These boys have turned the beach into their playground.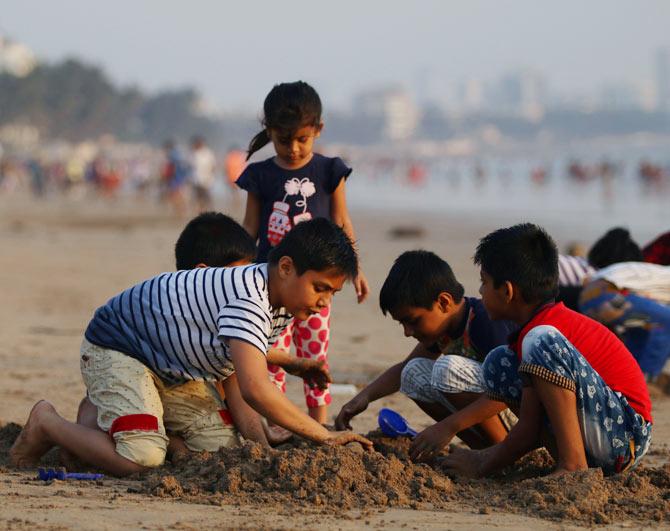 IMAGE: Remember the time you got your hands dirty making sand castles on the beach? And prayed that the wind and water doesn't wipe it away? This photograph brings alive those childhood memories.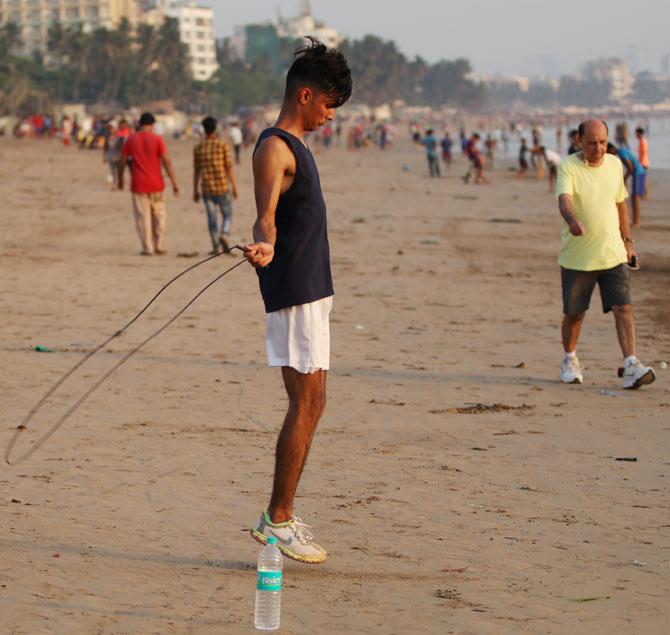 IMAGE: To some, the beach is a free-for-all gym.
You can skip, jog or keep walking till you lose track of time.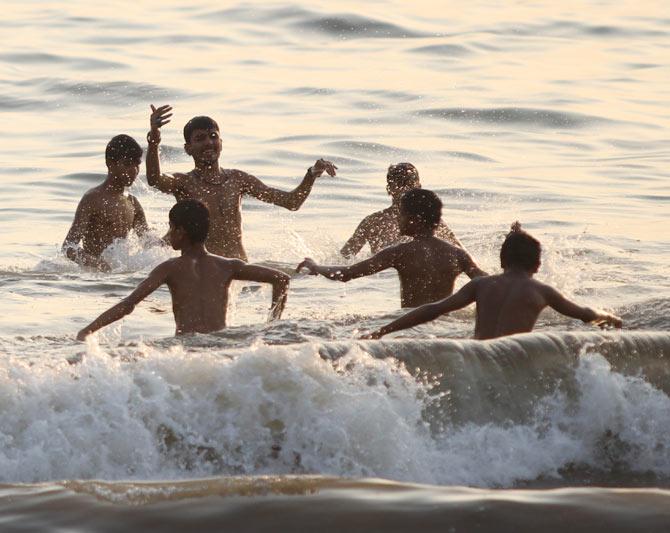 IMAGE: A dip in the beach will calm all your heat sores.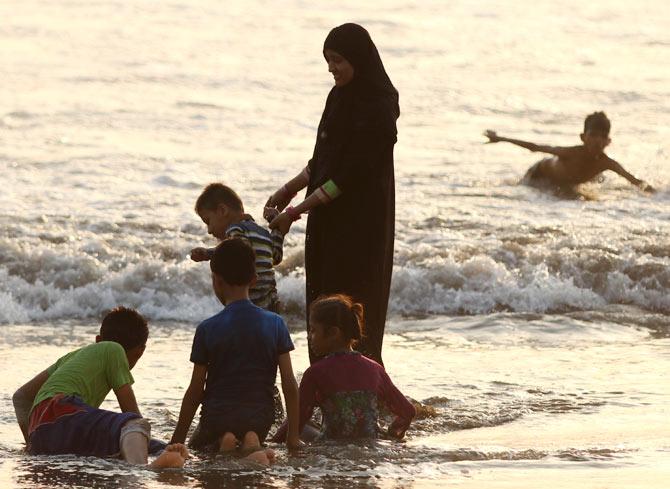 IMAGE: And for those who can't swim, there are elders you can bank on. The beach welcomes everyone.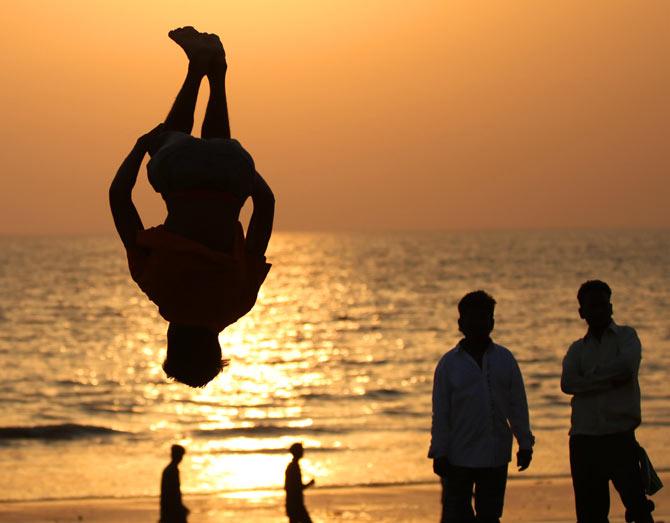 IMAGE: Finally, a somersault...timed perfectly with the setting sun. What an exciting evening!

Share your funny, heart-warming, quirky or just plain summery pics!

It could be someone enjoying an ice candy or relishing a mango. Kids taking a dip or a memory from your summer holidays....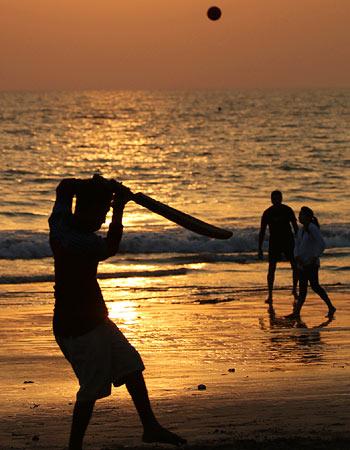 Post your photographs here -- #Summer Pics -- and we'll publish the most interesting ones on Rediff.com.
You can also mail them to getahead@rediff.co.in (subject: Summer pics) along with your NAME, AGE and the place where you LIVE. Do include a little information about where you clicked the photograph and what makes it special.