These trips don't require an airline ticket, they are close enough to drive down from Mumbai, Pune and Nashik.
Not yet planned your trip for the long Diwali weekend? Let's help you out.
These trips don't require an airline ticket; and they are close enough to drive down from Mumbai, Pune and Nashik.
Just pick up a copy of the local railway timetable or log on to the Internet to get the latest state transport bus timings, and make the weekend a memorable one.
So here you go...
1. Wine Tasting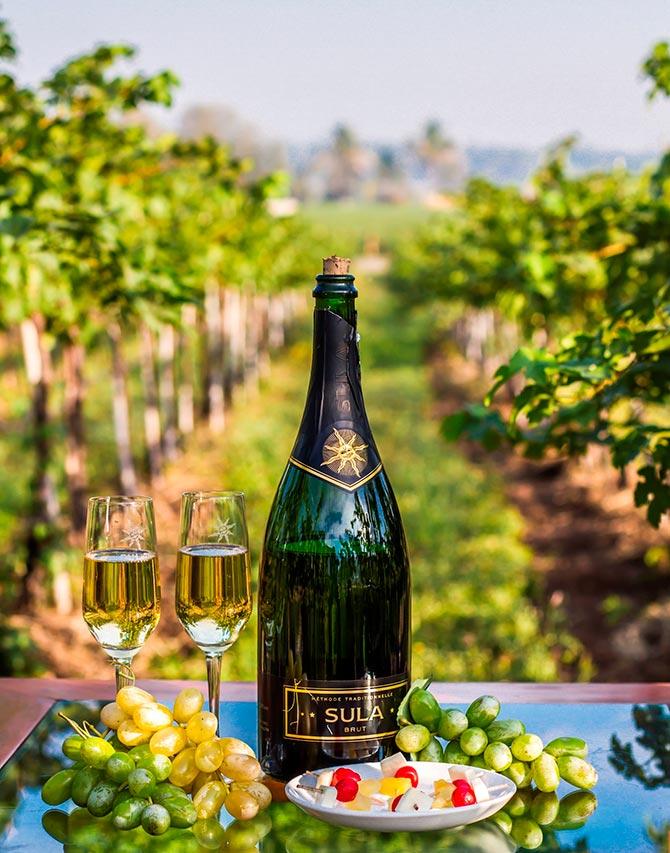 Photo courtesy: Sula
For an experiential holiday at Nashik, Piya Bose of Girls On The Go Club (GOTG) recommends:
"For an experiential holiday, I recommend going to Nashik. You can stay at a charming resort located on the beautiful vineyards. Besides this, one can visit the vineyards, see how the cultivation is done, and also sample different varieties of quality wine.
"Besides the vineyards, Nasik also has a rich religious and mythological background. Since Diwali is the celebration of Ram and Sita returning to Ayodhya, it'll be interesting to explore places which date back to the ancient times.
"A sacred spot called Panchavati beside Godavari River, where five banyan trees stand, is said to have been part of the Dandarkaranya forest. It was also known to be the resting spot for Ram and Sita during their exile.
"Tapovan, a lush green garden is where Laxman is said to have cut the nose of Surpanakha. A temple of Laxman and Hanuman adorn this place today. Besides other ancient temples, visit the Buddhist Pandav Leni and Pandu Lena caves."
Where to stay?
Beyond Vineyard Resort, Sula Vineyards, Nashik
This resort is located at a short distance from the winery. You can choose a room with a private balcony overlooking the lake or hills.
Budget: 1 night package per couple starts at Rs 9,000 (without taxes).
The above rate includes breakfast, a vineyard and winery tour, and a wine tasting session.
Visit their website sulawines for more details.
2. Day Out in the Farm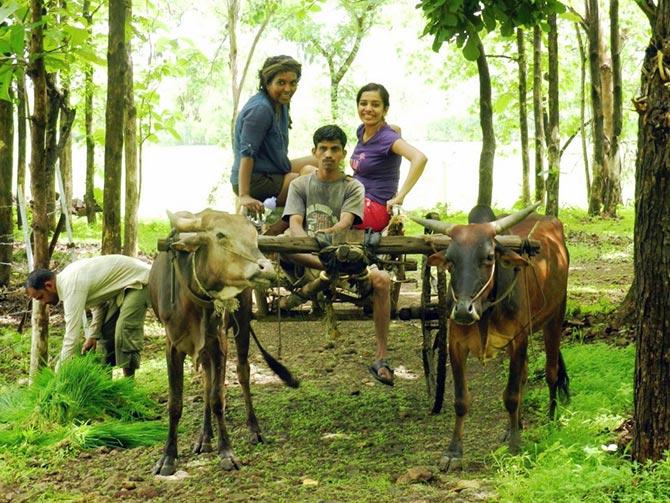 Get your hands dirty and experience the thrill of rural life. Learn the basics of organic food and farming, and experience life in the countryside.
This vacation lets you stay in the farm and help out with activities like tree planting, house painting, and plucking fruits from orchards, etc.
Places like Borkar Farms at Karjat, let you get your hands dirty in the paddy fields, as you plant paddy. You can learn how to plough fields with oxen, and also take a bullock cart ride.
Namrata Desai, 31, who works with a consulting firm in Mumbai shares her experience of staying in a farm.
"I'm a city person. It was really good to get away from the noise and commotion of city-life, and visit a lush, green farm. At the farm, I got an opportunity to learn paddy farming. It was great fun planting paddy. I also took a bullock-cart ride. Meals meant simple food, and I really enjoyed the quiet meals I had sitting under the shade of a tree, with greenery all around. It was at Borkar Farms, Karjat that I got to experience this slice of rural life."
Where to stay?
Borkar Farms, Karjat
Visit their website borkarfarms for more details.
Ganesh Agro Tourism, Ratnagiri
Visit their website ganeshagrotourism for more details.
Budget: 1 day/ 1 night package starts at Rs. 1200 per person.
3. Off-beat Konkan Vacations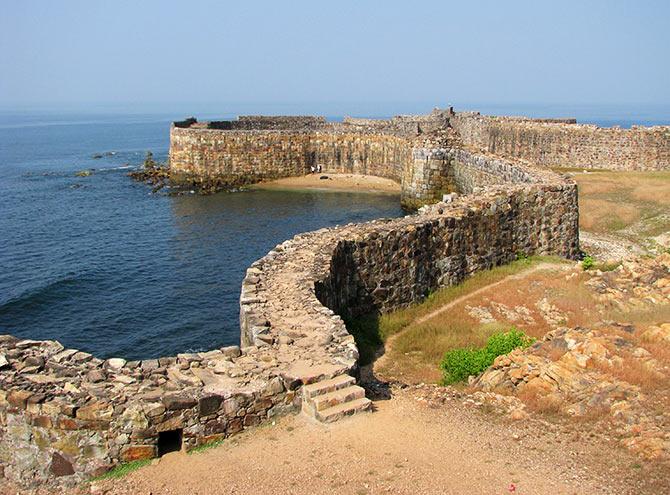 The beaches on the Konkan coastline are worth a visit. All you need is a car, and some good music and great company.
Travel writer, blogger and photographer, Diipti Jhangiani advises, "A great way to start planning the vacation is by looking for homestays on 'peer to peer' rental websites like Airbnb.
"Just decide the distance from Mumbai that you are willing to drive, and accordingly chalk out locations 100-150 kms away from the city. I have explored Palghar, Mulshi Dam, and Pavana among others. All these three locations have beautiful Parsi and Konkani homestays, which are hidden away from tourists.
"They make for a perfect getaway."
Where to stay?
Jhangiani says, "Depending on the location you select, your budget, and the kind of activity you want to do, there are a couple of homestays and farms you can choose from. Hachiko Tourism lets you have a complete rustic village experience. When I visited the property during Diwali, I made a rangoli with flowers, gorged on fresh farm food, went for a short trek nearby, and had a superb weekend away from the city."

Budget: Rs 3,000 to 5,000 for a weekend stay.
4. Forest Getaways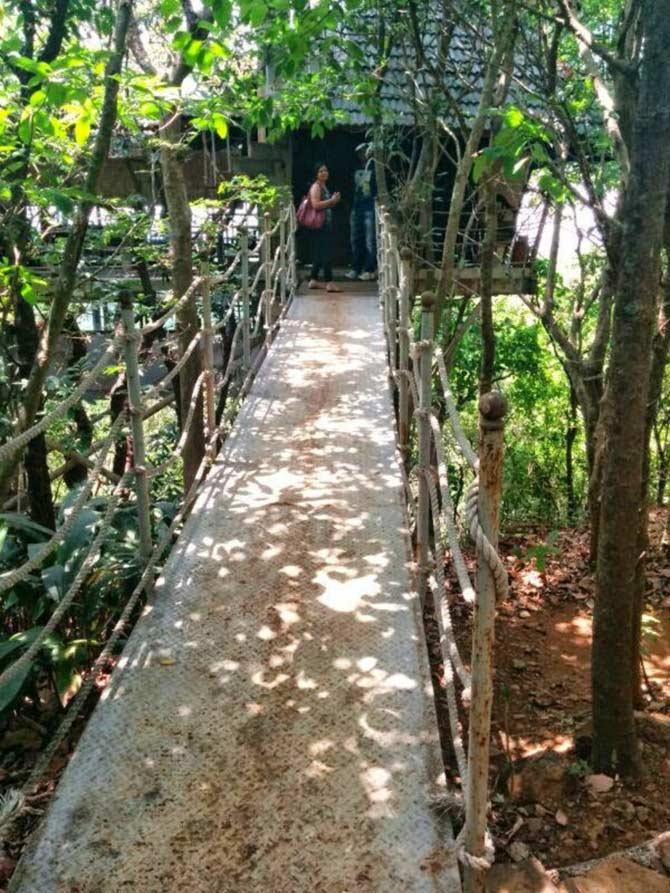 Imagine this.... a fancy treehouse with glass walls, a balcony overlooking the mountains, and wooden flooring that creaks every time you step on it -- all this in the middle of nowhere.
"How do you experience living in the Faraway tree without magical transportation, not too far from Mumbai, tucked away in a forest? The Machan is as close as it gets. The tastefully done tree houses let you experience an almost childlike delight of living in a tree with the luxuries to make it a comfortable stay. A little more bird and wildlife around would have made it a complete experience. It is a place visiting at least once," shares Ina D'Souza, 35, training professional from Mumbai.
Where to stay?
The Machan, Lonavala
The perfect hideout if you are choosing luxury in rustic surroundings, The Machan offers nature lovers the choice of canopy, forest and a heritage machan.
Distance from Mumbai: 103 km (roughly a three-hour drive)
Distance from Pune: 81 km
Budget: The cost depends on your choice of machan. Cabins start at Rs 8,000 (plus taxes) and machans start at Rs 10,000 (plus taxes).
5. Unwind with Art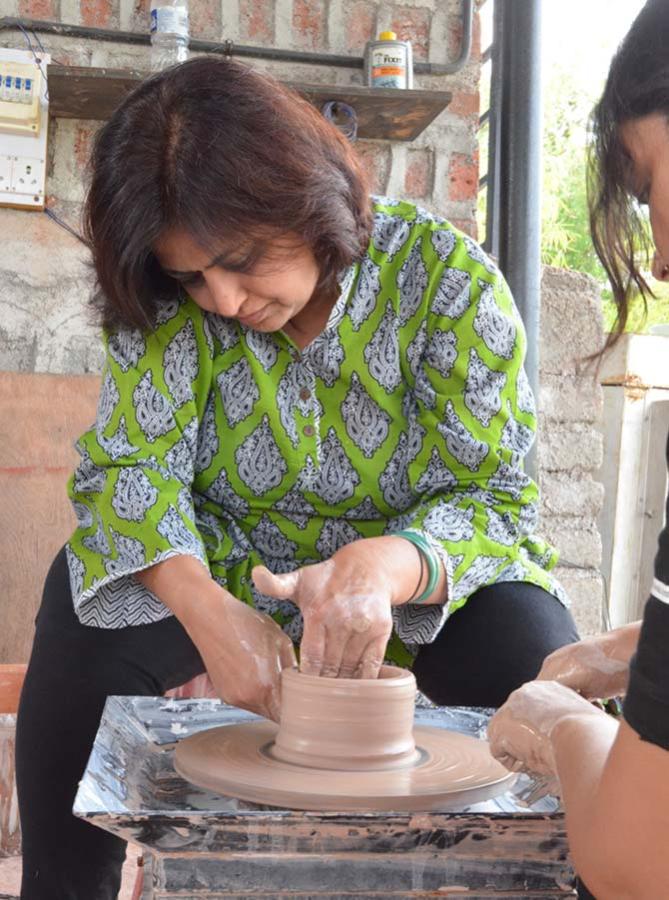 Photograph: Suhani Arora
Learn the art of Warli painting. Experience the day-to-day life of a Warli tribal, stay in mud huts, and interact with the local people.
This Diwali, Meghana Biwalkar of The Travel of Art, is curating a trip to a Warli tribal village in Jawhar, the tribal kingdom of Maharashtra. Jawhar is very popular for its Warli art paintings.
The holiday will give you an opportunity to explore a new place, experience Warli art, meet tribals, and unwind with art as you can also take art lessons from the artists there.
You can try out the Warli painting on T-shirts or paper, and later frame it, once you return home.
"Art very relaxing, and you don't have to be Picasso to enjoy an art vacation," says Biwalkar.
"These artists are very passionate about their paintings, and this is my small attempt at trying to keep this art alive."
Distance from Mumbai: 145 km
Distance from Nasik: 80 km
Duration of the trip: 2 days (overnight)
Cost: Rs 4,200 (including travel, stays, meals, Warli art and paper mache workshop, and heritage walk.
For more details/registration, you can write to Meghana Biwalkar at thetravelofart@gmail.com. Her three-month-old travel company has been curating art-related travel.
Visit their facebook page
6. Camping Out in the Wild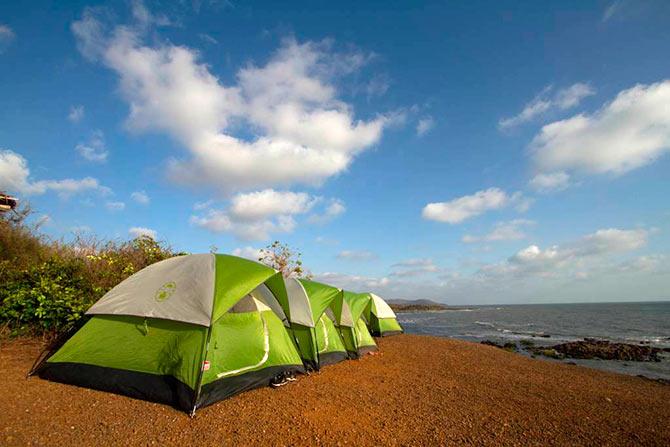 Photo courtesy: Let's Camp Out.
From stargazing to barbeque nights and campfires, you can take the path less-trodden and enjoy a night-out among the stars.
A nature lover's hideout
"Living in a camp has its set of pros and cons. It can be pretty romantic for couples. Friends can get together and cook something or sing and dance around the bonfire. Camps have a thrill of their own. However, be prepared to experience the thrills of living out in the wild as you'll have to use tent washroom, and there will be mosquitoes. Let's Camp Out is a nature lover's hideout. It has some really good locations that let you experience life at a campsite. The staff is extremely helpful too," says Prajakta Pratap Dhulap, 28, marketing communications professional from Mumbai.
Where to stay?
Let's Camp Out
Cost: Varies as per the duration of the stay and the activity.
Budget: 1 night/2 day camp to Kashid beach will cost you around Rs. 2,500 (plus added taxes).
Visit their website letscampout for more details about their camps and treks. You can also enquire with them about their stargazing, and night trekking packages.