Budget travelers, these monsoon getaways are meant for you!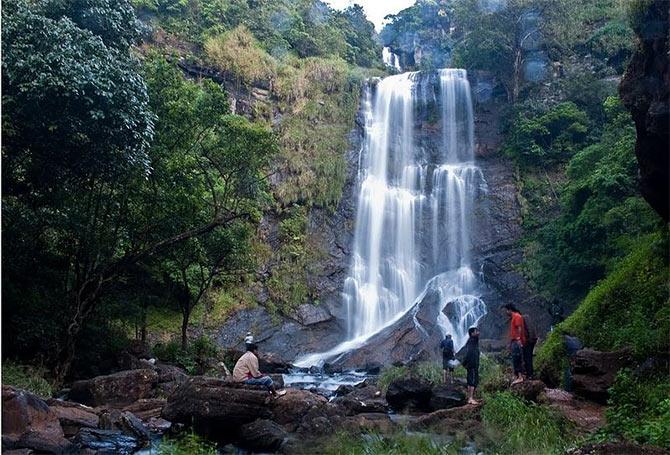 Monsoon getaways in India can be really underrated.
The common notion is that all the vacay worthy spots are mostly gloomy during the rains.
However, if you look hard, you'll find some affordable destinations.
Take a look at these top monsoon spots recommended by Travelyaari and Cleartrip.
Gokarna
Beaches holiday are mostly sought-after during summers.
Which means you can take advantage of this culture-rich beach destination at a fraction of the price in the rainy season.
What to do: You can trek, soak in the view of the beach, chill at quirky cafes or just unwind at one of the many hotels, which are just a stone's throw away from the beach.
How to get there: This hippie hot spot is an 8-hour scenic drive or just an overnight bus ride from the city.
Coorg
As cliched a plan to Coorg may sound, it is just one of those unbeatable experiences in the monsoon.
Victorian-style homestays nestled in the middle of hilly estates are places to be at when it's pouring.
What to do: Trek one of the numerous hills, sight-see and come back to your cozy cottage to sip your favorite drink for the evening along with a signature pork dish.
Yercaud
It is one of those places, which you don't hear people talk about.
Placed among the castling Shevaroy hills, Yercaud is a perfect offbeat monsoon destination.
What to do: Visit the numerous waterfalls which come alive during this season, take a stroll around the famous Yercaud Lake or just soak in the views offered by the many vantage points.
This hilltop is also a popular hiking destination.
How to get there: This weekend monsoon getaway is just a 4-hour drive from Bengaluru.
Chikmagalur
A city nestled among the Western Ghats, it is one of the most sought-after weekend destinations.
During the monsoon, experiences get even better around this hill city.
What to do: Striking off the famous Mullayanagiri trek from your bucket list is only the start of what you can do here.
Comfortable and budget-friendly stays among the hills, which often come with a view should not be missed.
Wayanad
One of the many gems that 'God's Own Country' has to offer, this destination is a nature lover's paradise.
Winding roads with estates and forests lined on either side, lead to Wayanad.
The Banasura Sagar reservoir or the wildlife reserves are rich with flora and fauna -- it is where you want to be when the rain is doing its magic.
What to do: Go on a trek or enjoy some adventure sports.
Varkala
This is probably one of the most underrated and non-commercialised destinations in Kerala.
Pristine shorelines, age-old Hindu temples and the Anjengo Fort make Varkala a well-worthy monsoon destination.
What to do: You can visit a cliff-side cafe playing world music, indulge is some frugal shopping or soak in the laid-back vibes the town gives out.
All this cannot be missed as there is enough affordable beach-side accommodation, which makes you look forward to a rainy weekend by the beach.