It still isn't too late to plan your first trip of the year. Anita Rao-Kashi has five suggestions.
New Year's here and what better way to start the year with a short trip or vacation and enjoy some of India's winter destinations, especially with a long weekend coming up around January 26?
There's skiing; there are walks in freezing temperatures and blazing fires to keep the cold at bay.
Or if cold is not your thing, then head South for a stint of forest, sweeping tea estates and comfortably chilly weather.
Here are some choices. But wherever you choose to go, dress appropriately, check ahead for weather and closures and be safe!
---
Auli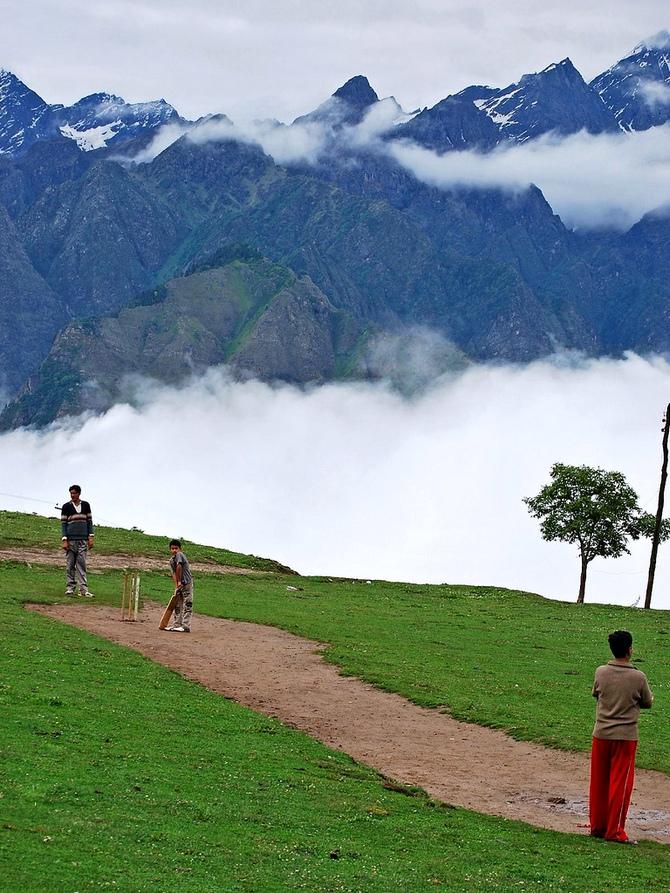 India's answer to the world's best skiing destinations, Auli is a winter destination in Uttarakhand.
Its elevation ranges from 2500 to 3050 metres above sea level and its slopes are covered with snow at this time of the year with temperatures frequently dipping below 0 degrees Celsius.
It also offers stunning panoramic views of the Himalayan peaks.
There are plenty of activities to do here, especially skiing.
But there's much else for those not particularly interested in skiing and can participate in trekking, mountain climbing, valley crossing, snowboarding and boating in the artificial lake.
It is also surrounded by spiritual places such as Vishnu Prayag, Joshimath and Tapovan.
How to reach:
The nearest airport is Dehradun (302 km) from where you have to hire a taxi or use a bus to get to Auli.
Be aware that the route is prone to rock falls and landslides and hence the road could be difficult to traverse.
Photograph: Himalayan Trails/Creative Commons
---
Gulmarg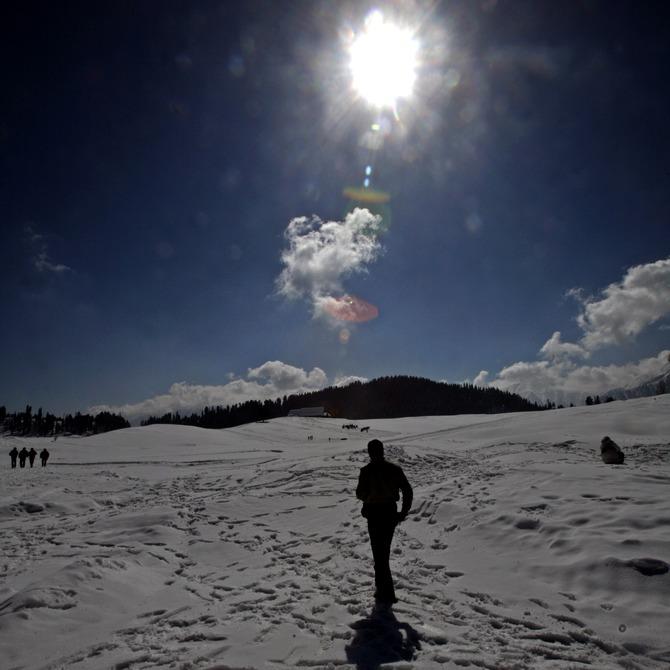 Breathtakingly beautiful combined with a host of adventure activities, Gulmarg is the pride of Kashmir and India.
Slopes blanketed with snow, Gulmarg is actually a village that is both charming and quaint, located at the Western edge of the Himalayas.
About 50 km from Srinagar, it is easily accessible and carries the epithet of the best ski resort town in India.
The snow season lasts from December to almost April.
Owing to this popularity, it is easily accessible by buses, taxis and air.
The views and scenery are stunning to say the least, but once the novelty has worn off, hit the ski slopes which are equipped for both beginners and advanced skiers.
Or try your hand at one of other activities such as sledging, snow-boarding, cable car rides or just walking.
Avid golfers can enjoy a stint of golfing and nature enthusiasts can head to the Gulmarg Biosphere Reserve.
How to reach:
The nearest airport is at Srinagar (50 km) from where you can hire taxis to get to Gulmarg.
During extreme weather conditions, especially when the roads gets icy, you might have to change transport at Tanmarg and opt for a four-wheel drive vehicle which are better equipped to handle the ascending road.
Photograph: Fayaz Kabli/Reuters
---
Kufri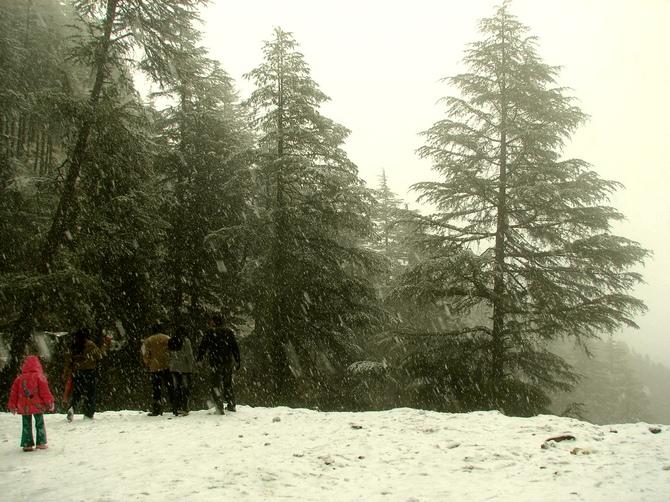 Located in Himachal Pradesh, Kufri is a small hill station near Shimla and is also known as a popular skiing destination and is less crowded than the others so you can be assured of a quiet time.
It has an average elevation of 2290 metres making it ideal to visit during this time of the year.
Apart from skiing, other activities that are popular here are go-karting and visiting the zoo which has some unusual animals such as antelopes and the Himalayan monal.
The more hardcore adventurists can trek up through thick forested slopes to Mahasu peak, the highest peak in the region.
How to reach:
The nearest airport is Chandigarh (130 km) but a more scenic option is to take the mountain rail to Shimla (15km) and then a taxi to reach Kufri.
Photograph: Mythic Moonlight/Creative Commons
---
Manali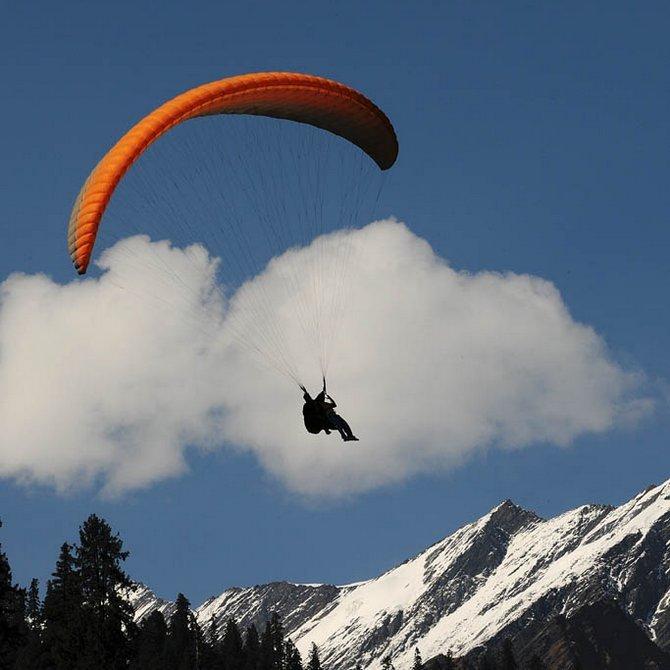 Also located in Himachal Pradesh, Manali is a small town in the midst of the beautiful mountains and valley of the river Beas near the end of the Kullu Valley.
Located at over 2050 metres, it is a beautiful hill station and receives heavy snow fall during winter making it the perfect destination to visit to Janauary.
Predictably, skiing is one of the special activities done here but apart from it, there's also skating, paragliding, zorbing and mountain biking.
For those wanting to see more, Rohtang Pass, about 50 km away, is a strong recommendation.
How to reach:
Kullu (55 km) is the nearest airport though Chandigarh (250 km) has more connections and options.
Hire a taxi or take a public bus from either of these places to reach Manali.
Photograph: Koshy K/Creative Commons
---
Wayanad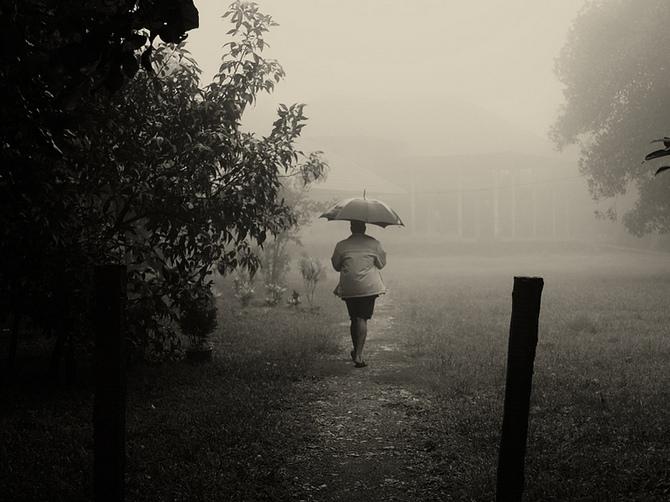 Located almost at the end of the Western Ghats, Wayanad is a district in North Kerala that is abundantly endowed with natural beauty.
The most popular area is Vythri which is packed with thick evergreen forests, beautiful green valleys, paddy fields, water bodies and spice plantations.
It gets nice and cold during this time of the year and is completely enjoyable for long walks and warm evenings by the fireplace or campfire.
This is the perfect place for lotus eating and letting nature do her bit of rejuvenation and stress busting.
Other places to see include the picturesque Pookot Lake and Chembra peak, and two beautiful waterfalls at Kanthampara and Sentinel Rock.
Then there's Sultan Bathery, where Tipu Sultan hid his arms and ammunition in a Jain temple.
Head east for some cave exploration at the Edakkal caves and dose up on culture and heritage at the local museum.
There are also the thick forests of the Wayanad Wildlife Sanctuary with its rich variety of wildlife.
How to reach:
Wayanad is a large area but the main town is Kalpetta which is about 70 km from Calicut, the nearest airport; also accessible is Sultan Battery which is about 100 km from Calicut.
Most resorts in Wayanad will organise to have you picked up from the airport, though driving in from Mysore is a nice option.
Photograph: Vinoth Chandar/Creative Commons