A visit to the quaint village will lead to many beautiful discoveries.
Text and photographs: Anita Aikara/Rediff.com
Bir...does the name ring a bell?
A quaint village in Himachal Pradesh, it is situated 14 km from Billing, which is a favourite among paragliders.
But Bir has a charm of its own. Once there, you can soak in the view of the snow-capped mountains in the winter and enjoy the cool breeze in summers.
Take a look at these 10 mesmerising photos of the Bir.
1. Soak in the amazing view of the Kangra Valley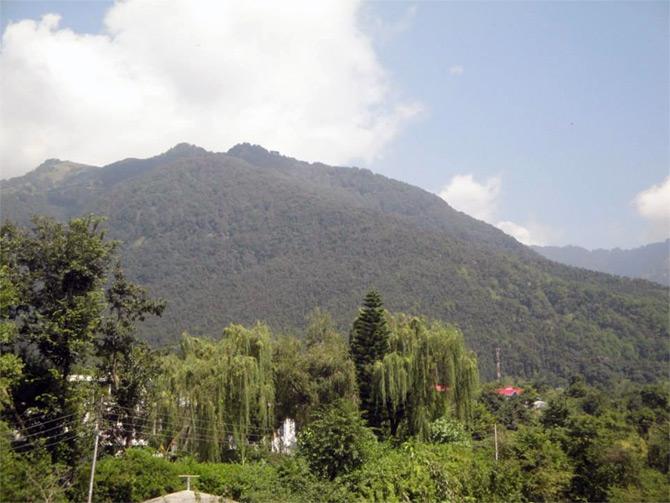 IMAGE: Those tall mountains in Bir seem to call out to you, inviting you to take a trek. It's at the peak where the clouds seem to touch the mountaintops.
2. You will not be disturbed by loud honking sounds and pollution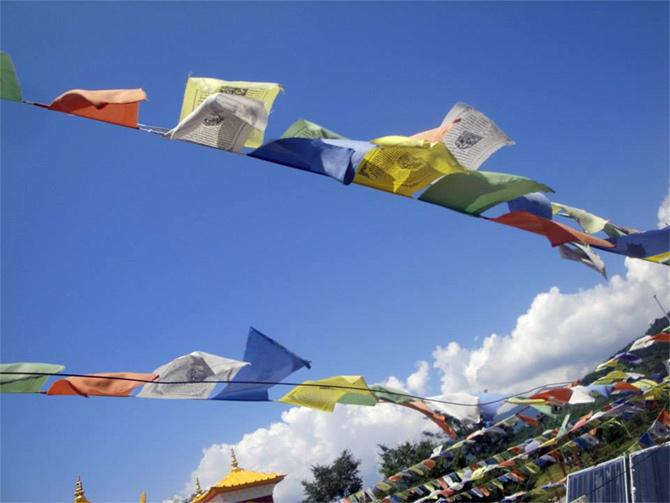 IMAGE: Colourful Tibetan prayer flags, which grace the roads leading to the mountains, fluttering in the wind.
3. You can get a glimpse of Tibetan culture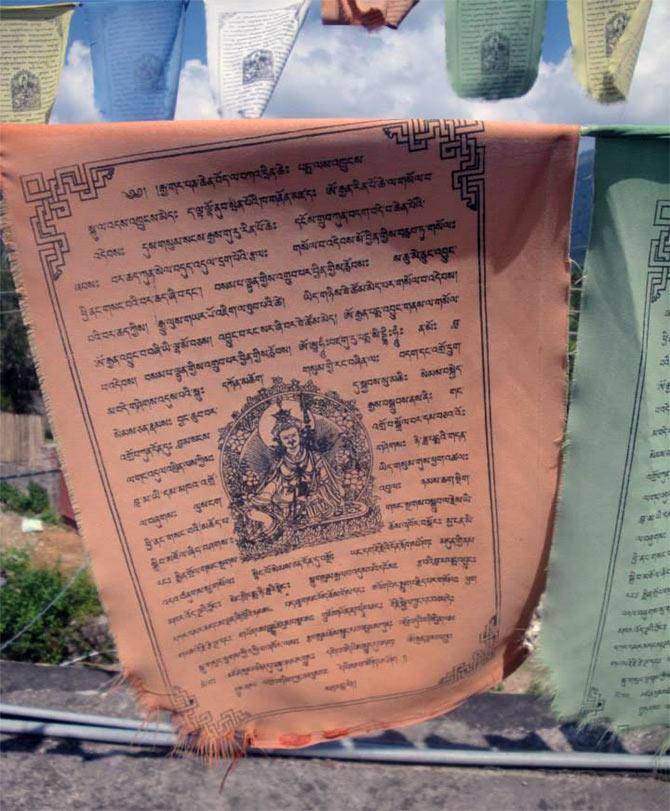 IMAGE: Come here! Let's take a closer look. These flags have prayers written on them and are used to bless the surrounding areas.
4. Or attend a course at the Deer Park Institute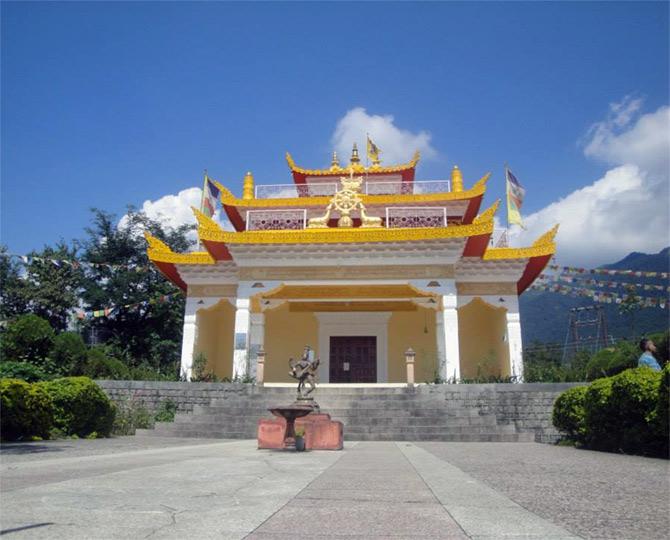 IMAGE: At Bir, you must visit the Deer Park Institute. This used to be a Buddhist college called Dzongsar Institute. Today, the famous Deer Park, a centre for ancient learning, stands here. The institute stands

in the lap of the Kangra mountains.
5. The Dhauladhar mountain range is pretty close by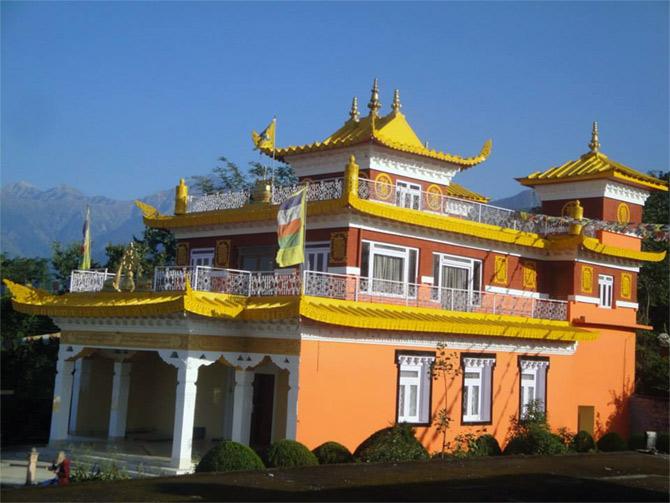 IMAGE: The Dhauladhar range can be seen rising behind Deer Park's roof, which resembles a pagoda. This is the prettiest place to stay in Bir.
6. You can sit back and enjoy the beauty of nature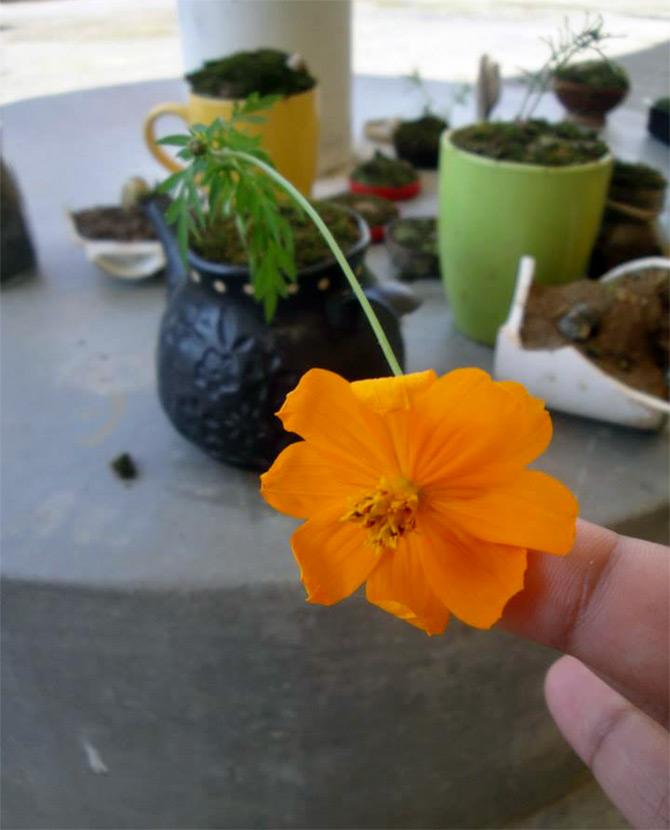 IMAGE: Blessings of Mother Nature. Bir is indeed a postcard perfect village tucked away in the west of Joginder Nagar Valley in Himachal Pradesh.
7. An evening walk will only reveal more flowers and greenery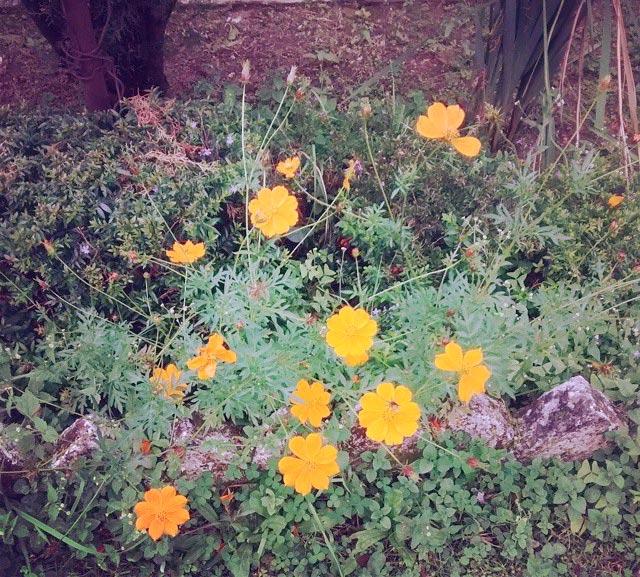 IMAGE: Evenings are meant for taking scenic walks, discovering the history and culture of Bir. Don't be surprised to be greeted by these yellow flowers, a welcoming sight for tired eyes.
8. You will be away from crowded, dirty streets during your vacation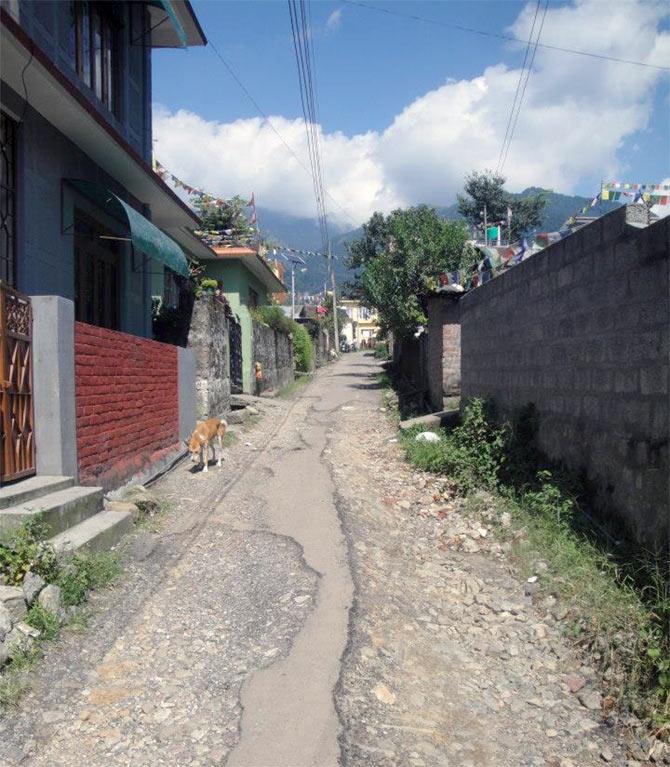 IMAGE: Empty streets are a common sight in the interiors of Bir. In the afternoon, people will shut their shops and doors, and take a quiet peaceful nap.
9. Chai invitations will be a regular feature during your stay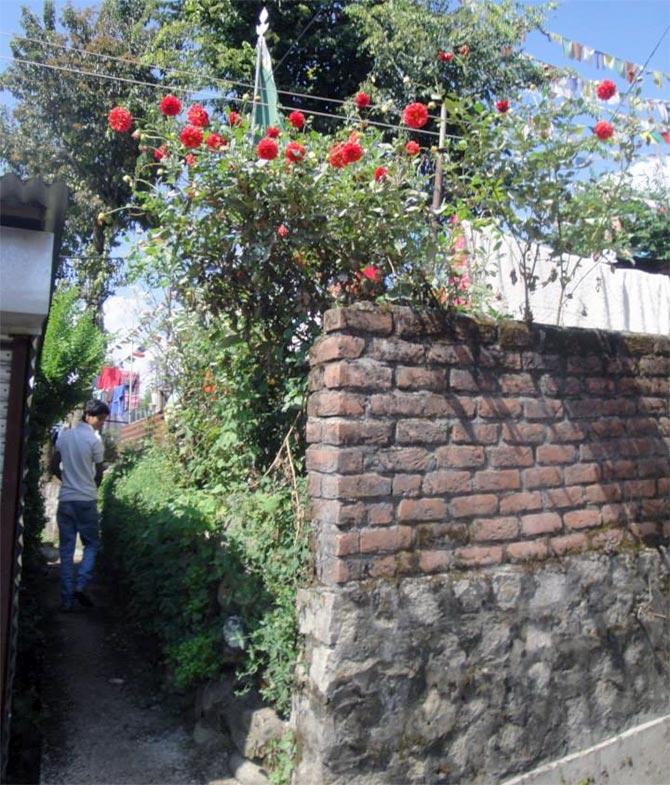 IMAGE: The locals here are extremely friendly and don't be surprised if they invite you home for a cup of tea. The narrow passages to the homes in Bir are adorned with beautiful red flowers, like these.
10. By the end of the trip, the artist in you will be unleashed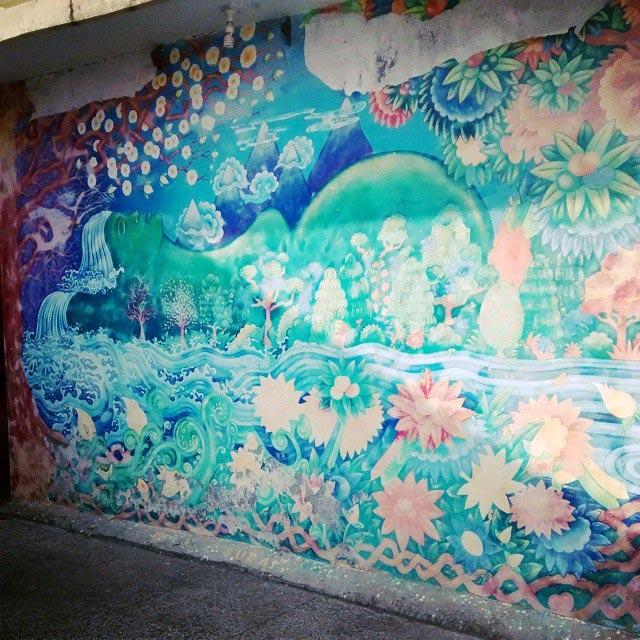 IMAGE: This painting of Mother Nature strokes your fantasy with the forests and hills in her womb and a waterfall for a bed.
Do you have interesting travel photos that you'd like to share with us?
Follow this link to post the best of your #India-Photos and we will publish them right here on Rediff.com and India Abroad!
You can see all the published photographs here!