Why travel overseas when you can travel in India?
The latest in our series on #India-Photos!
You too can share your pictures here.
1.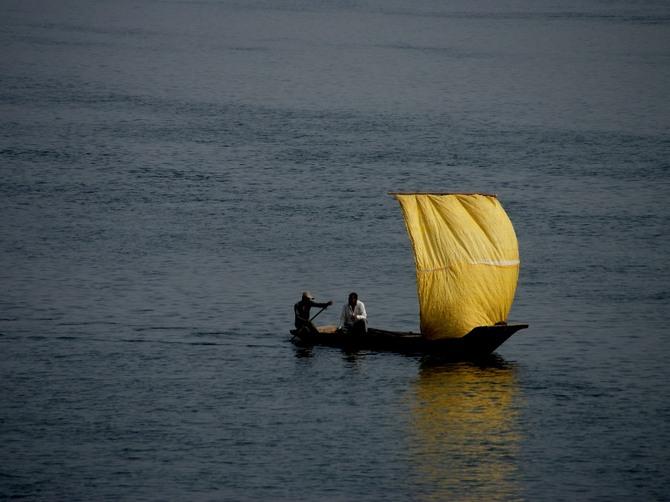 We start with this picture of River Narmada at Maheshwar, Madhya Pradesh
Photograph: Palanki Narayana
2.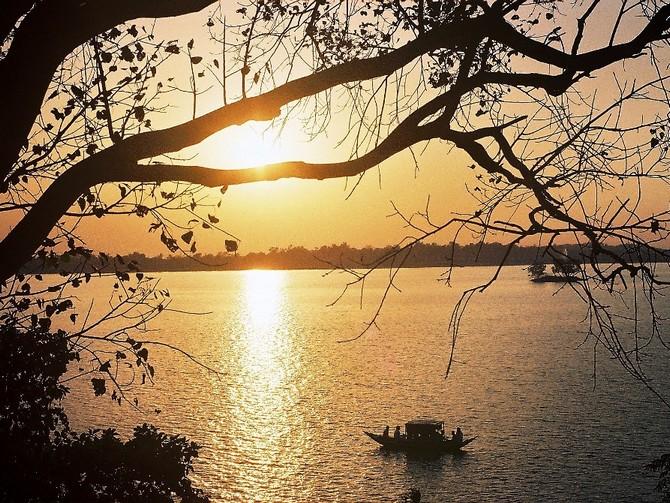 This unnamed but stunning landscape
Photograph: Sudeep Chakraverty
3.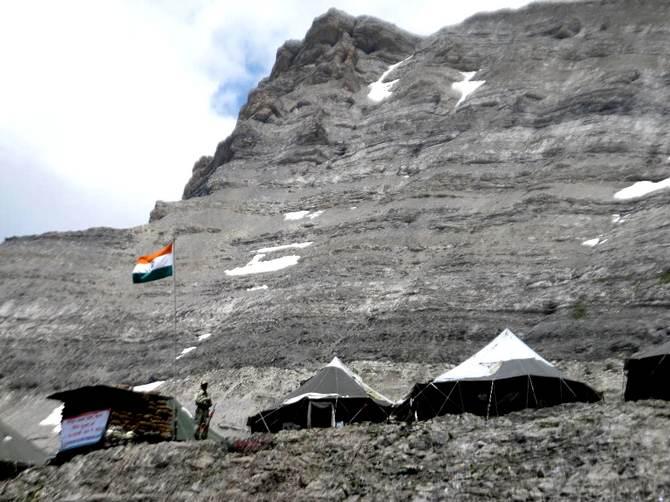 An Indian Army Post in Kashmir at Mahagunus Top 14500 feet above sea level.
Photograph: Parmod Sharma
4.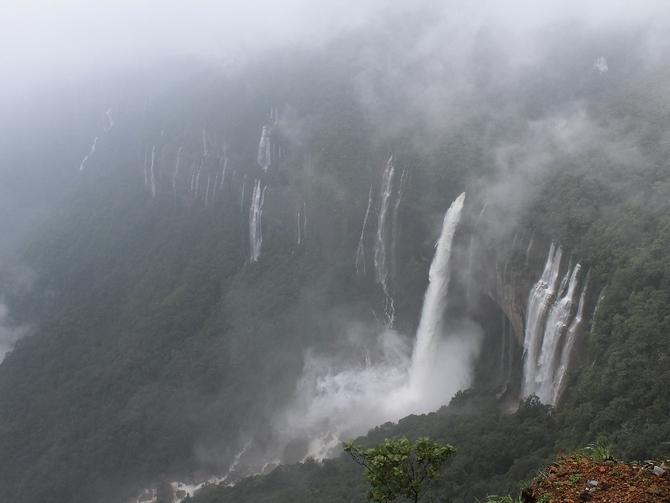 The beautiful Nohkalikai Falls in Shillong
Photograph: Kishan Shah
5.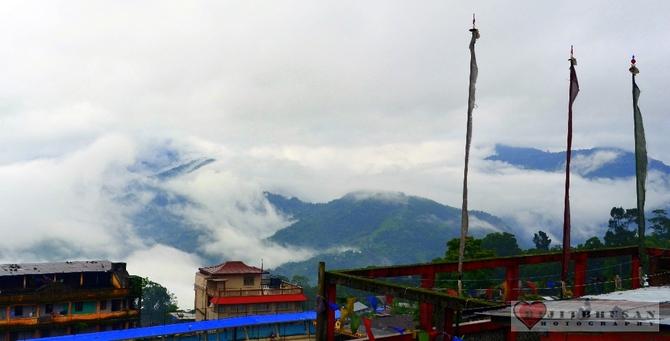 Kalimpong under a cloud cover
Photograph: Bijit Bhusan
6.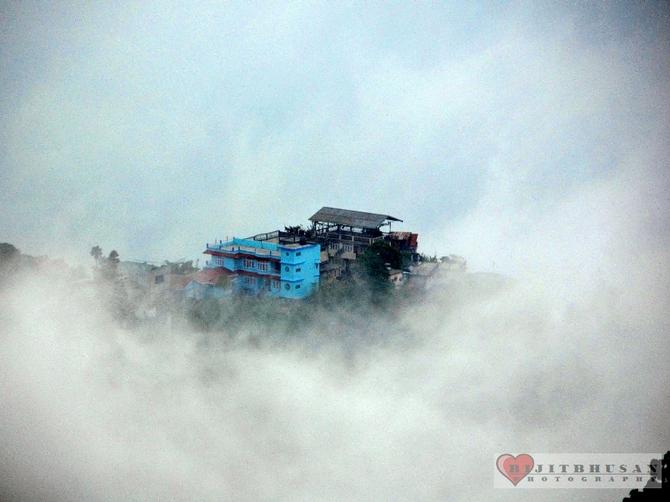 And Darjeeling in rain-drenched June
Photograph: Bijit Bhusan
7.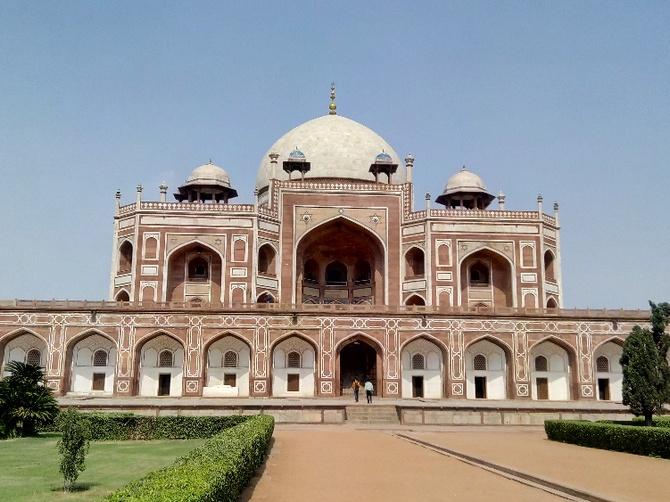 Humayun's Tomb, New Delhi
Photograph: Nitin Chavan
8.
And this view of Dhauladhar range from Sidbari, Himachal Pradesh
Photograph: Nitin Chavan
9.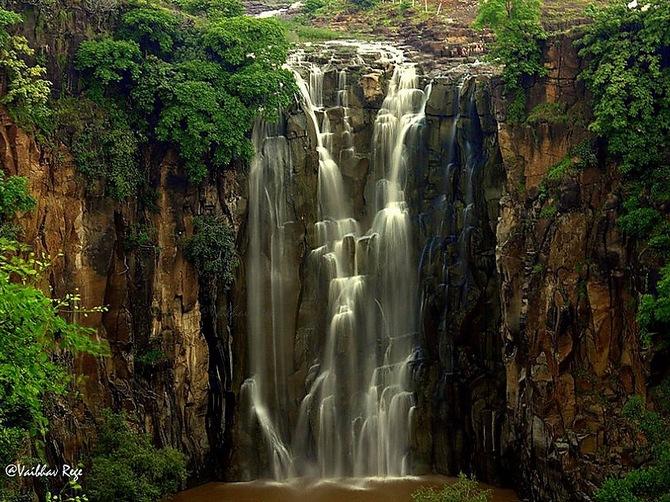 This is the Patalpani waterfall, located some 36 km from Indore, Madhya Pradesh.
Photograph: Vaibhav Rege
10.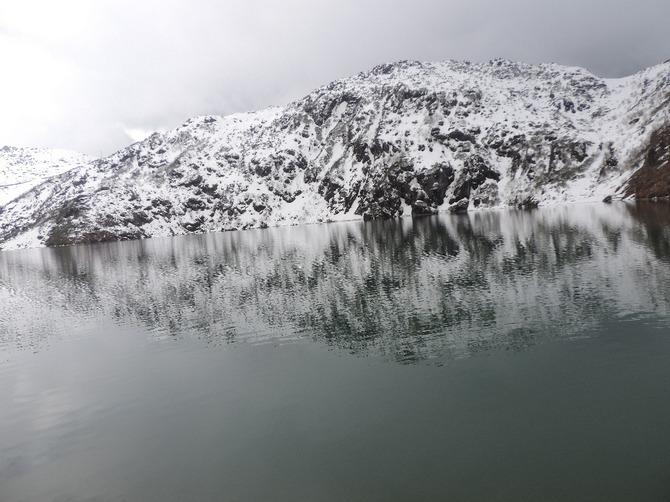 And we wind up with this breathtaking view of Tsongo Lake in Sikkim.
Photograph: Madhusudan Reddy
Follow this link to post the best of your #India-Photos and we will publish them right here on Rediff.com and India Abroad!
You can see all the published photographs here!
Disclaimer: The photographs featured in this series are, to the best of our knowledge, original entries submitted by readers. Rediff.com does not assume any responsibility for their originality.