It's time you revamped your wardrobe and included these 6 shoes that will be in vogue this year.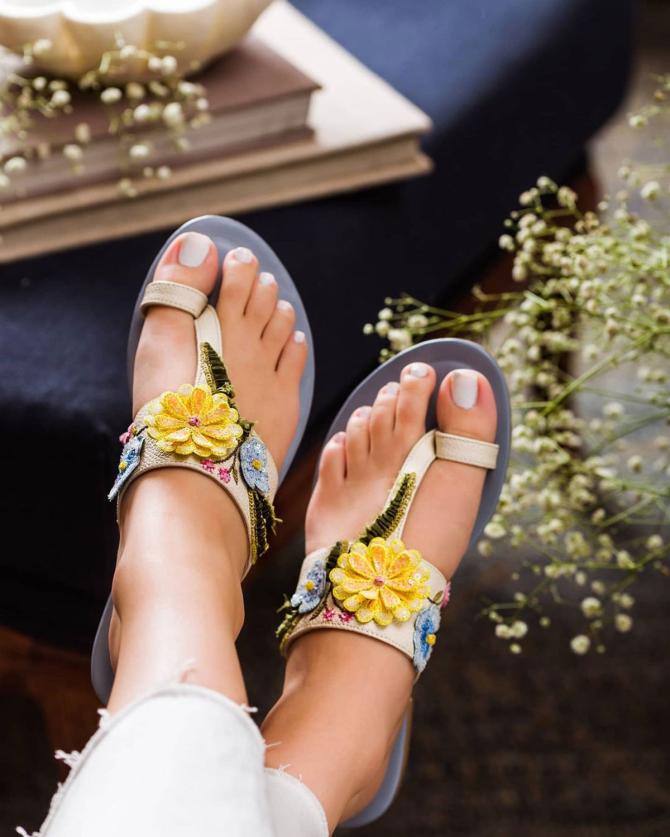 Whether you're headed out to work or to a nightclub, a pair of shoes can elevate your look.
You can dress up your look with pumps or dress it down with T-strap flats.
In 2020, comfort became the new normal and most of us spent the year bound to our favourite slippers.
However this year, we will experience a comeback of fine craftsmanship.
Fizzy Goblet Founder Laksheeta Govil lists some of the hottest shoe trends of 2021 in an interview with Anita Aikara/Rediff.com.
Sneakers are a popular choice of footwear when it comes to comfort.
With comfort gaining priority over aesthetics, this year experimental designs inspired by sneakers will be very popular.
A fusion of juttis and sneakers could be an innovative way to bring together the crowd favourite.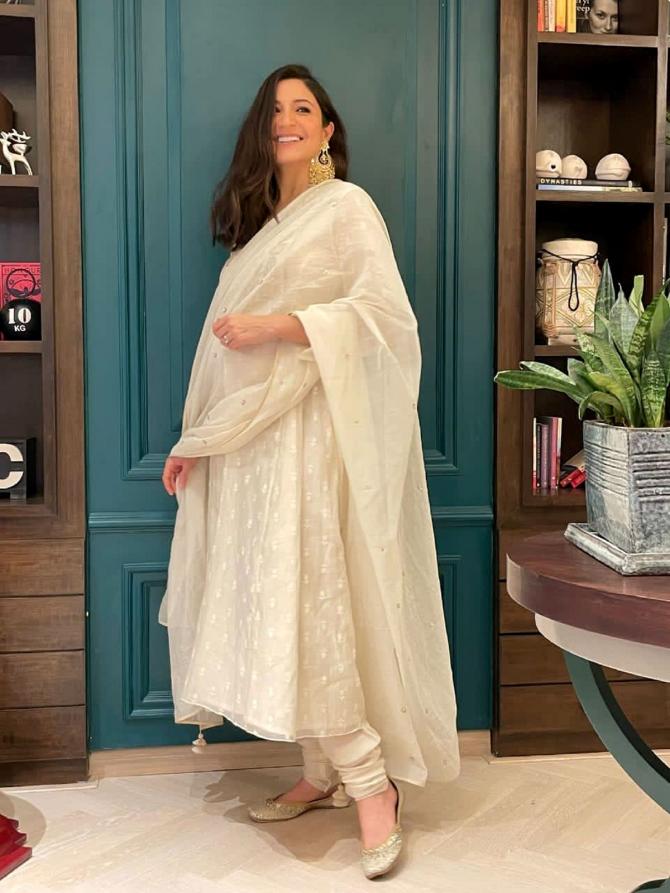 The jutti is quintessential to Indian fashion.
This traditional style has been contemporised in the recent times and can be paired with almost any outfit.
With Indian fashion reviving and experimenting with its roots, juttis will be receive a huge nod of approval in 2021.
Opt for embroidered ones to add a little sparkle to even the most casual looks.
The classic loafers will be very popular in 2021.
They are a great option for grocery runs or socially distanced meets with friends.
Kolhapuris are another great example of Indian craftsmanship.
Their revival in 2021 will see new styles with embroidery and bright colours.
These strappy flats can be very chic and cozy to pair with denims and kurtas.
You can also pick a fun, colourful pair of Kolhapuris and style it with a simple white dress.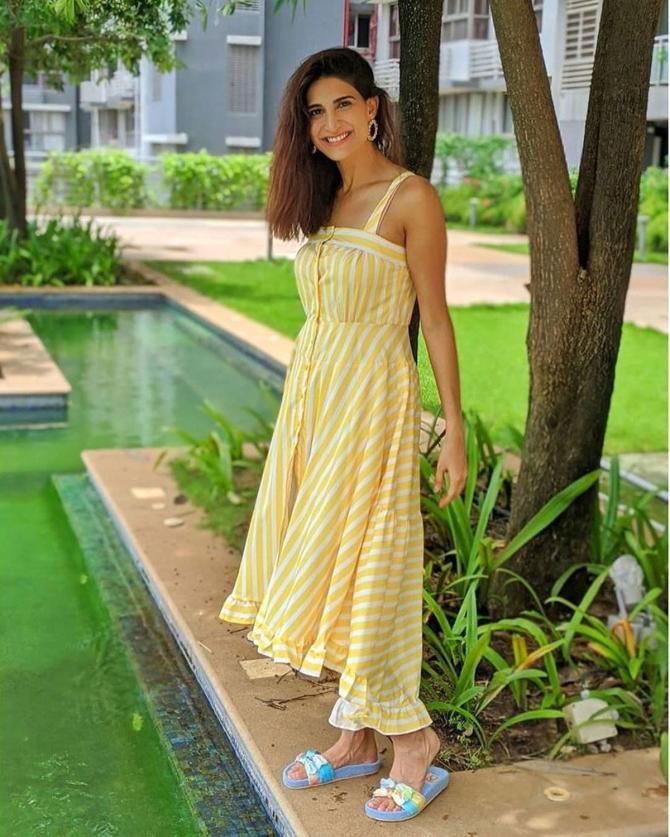 Sliders are the new flip-flops.
They have gained a huge amount of traction in the last year because of their ease and the casual vibe they give off.
This year pair slides that have a vivid, fun prints with your jeans, shorts or dresses.
While we have stayed off heels in 2020, this year hopefully we will get plenty opportunities to slide into them.
With the lockdown opening up gradually, events that require us to don our finest will also pop up more frequently.
To enjoy your night without any hassles, opt for more comfortable versions of it.
As a play on the humble jutti, embroidered jutti heels make an elegant choice for dressier looks.