'Be you. Be goofy and silly and don't be ashamed of it,' says Akshara Ashok who uses comics to talk about body positivity.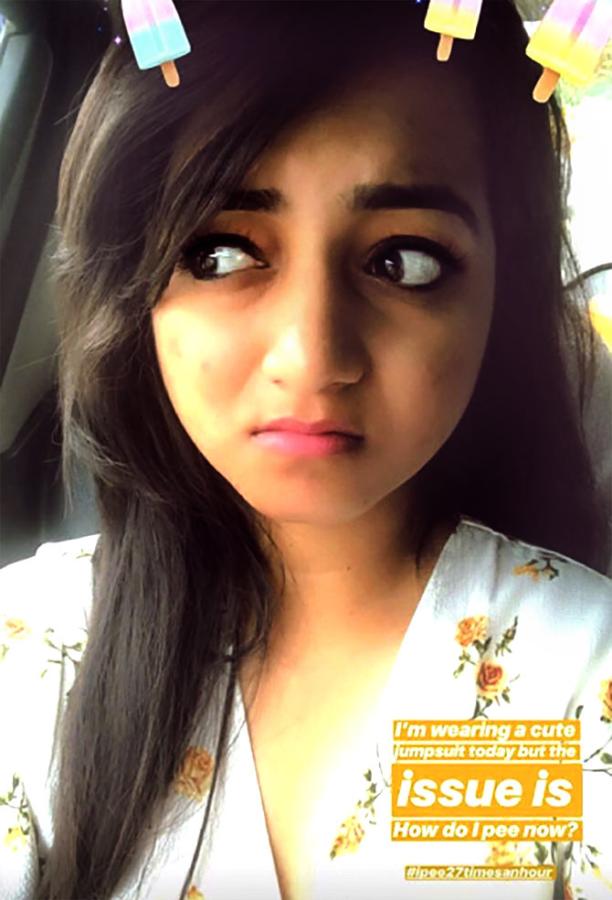 Have you heard of body dysmorphic disorder?
It's a condition where a person cannot control negative thoughts about their body.
Chennai-born Akshara Ashok was very young when she first felt those symptoms.
There were times when she didn't like parts of her body. As she grew up, Akshara took to art to vent her thoughts.
Eleven years later, her comic strip Happy Fluff Comics is slowly winning the Internet with its honest representation of what women in India go through when they think of their bodies.
It pierces through the fake reality of feel-good Instagram filters that hide flaws and sends out a positive message with cute, lovable, characters.
Akshara tells Divya Nair/Rediff.com how she found hope and love through sketching.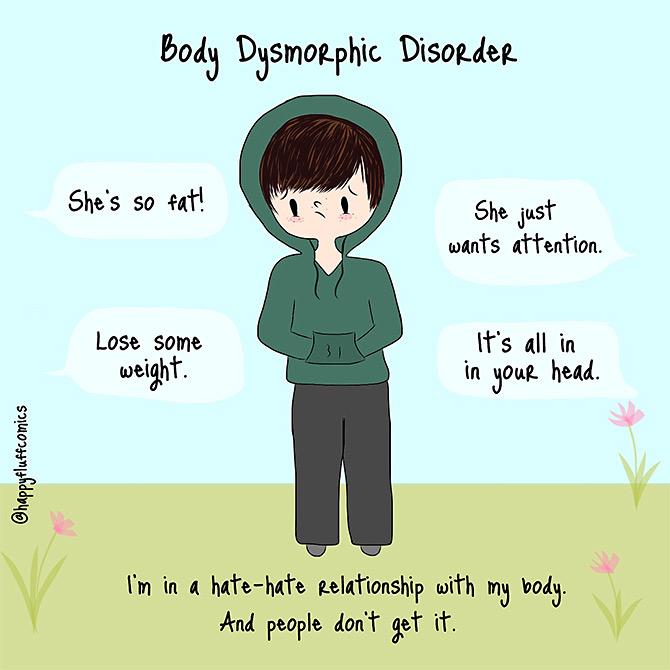 "I have been a fan of art since childhood. I've been sketching and painting ever since then. I just never stopped unlike most people," she says.
And guess what? She's self taught.
"I never went to art classes," says the architecture student at SRM University, Chennai.
Akshara started Happy Fluff Comics in May 2017.
Her comics are full of "random thoughts and daily experiences."
Akshara feels there is the need to talk about body positivity.
"I have been struggling with body dysmorphic disorder for a very long time. It's very important to feel comfortable in one's own skin," she says.
"People and the media make it impossible for women to feel good about themselves. There is always a judgment no matter how the person looks. Too much makeup, no makeup, too fat, too skinny, dark skinned, fair skinned, everything's a problem."
Akshara uses everyday expressions and challenges to convey her message.
"You don't need someone else's validation to feel beautiful. You're beautiful no matter what, even if people try to tell you otherwise."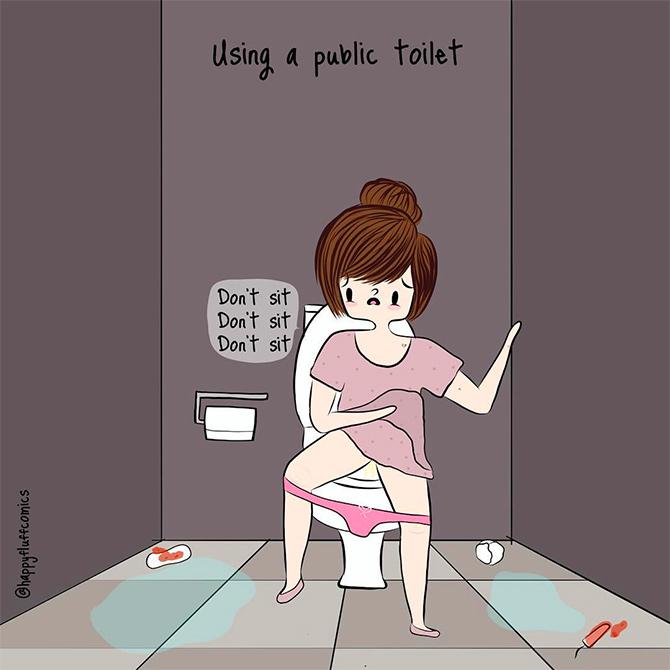 What's the best part of the job?
"I get so many messages about how people love my comics and it makes me happy."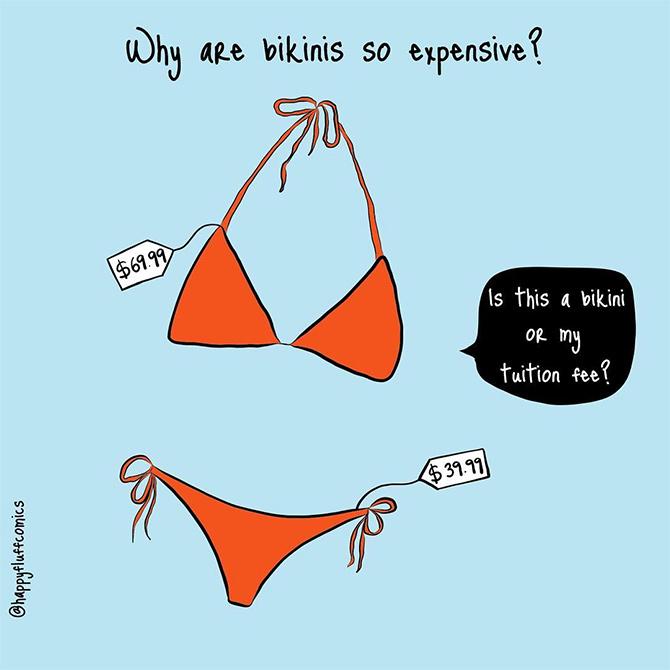 "The fact that people are taking their time to write to an actual stranger is amusing to me," she says.
"My favourite part is when I post something really close to my heart, like about my mental health, and a lot of people relate (to it) and share their stories with me. It's amazing how they put so much of trust in me. This is why I do what I do."
But how does one handle the pressure?
"Be you," she asserts.
"A lot of people pretend to be someone else on social media to get followers or even in real life to get more friends. In a long run that won't help."
"Be you. Be goofy and silly and don't be ashamed of it."