Picture of the day from Hemantkumar Shivsharan/Rediff.com.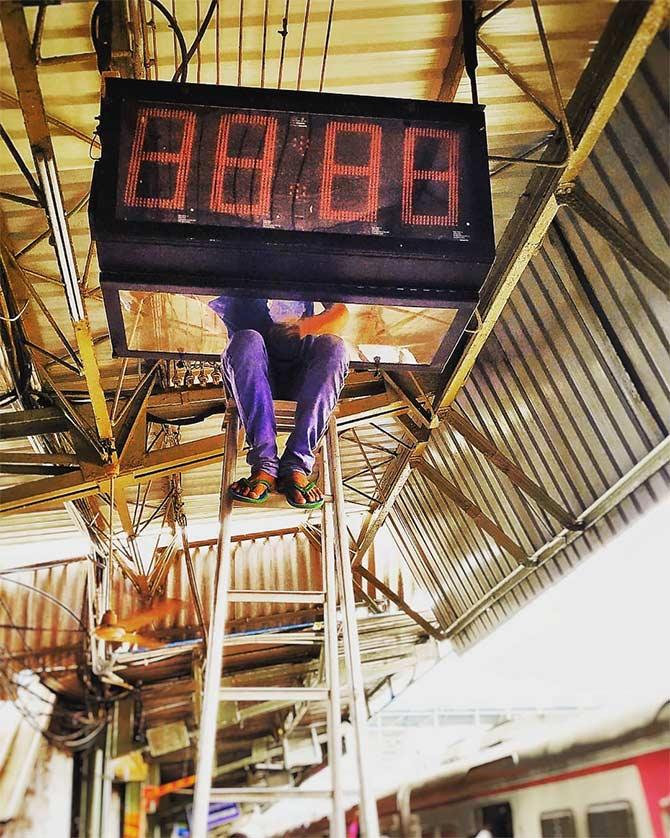 Mumbai local train stations have all retired their mechanical clocks. The digital clocks have a special Mumbai-centric design – a bigger font size, light-emitting diodes and visibility from a distance of at least 100 meters.
For more stunning pics have a look at Hemant's Eye View!