Raj Seth came first in the final CA exam, ahead of 132,006 others in the country.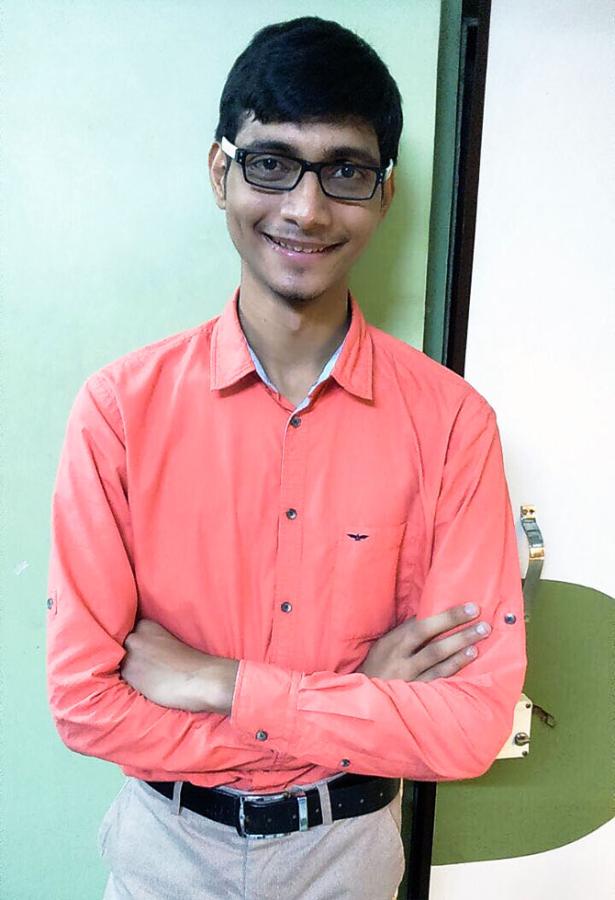 Raj Sheth, 22, is like any other youngster from Dombivli, a township on the outskirts of Mumbai.
This week changed that.
He had his first encounter with fame on Tuesday, July 18, when he topped the all-India chartered accountancy exams.
"I had expected a rank. I never thought that I would secure the first rank!" he exclaims.
Raj's mother is a homemaker. His father once worked in a diamond trading firm.
"No one in my family is a CA. This is a dream come true for all of us."
Indeed to be one among 132,007!
The final CA exams, held by the Institute of Chartered Accountants of India, was written by 132,007 candidates this year.
Raj stood first in the country, scoring 630 marks out of 800. He cleared this exam at his first attempt.
Diagnosed with early arthritis, Raj says it was extremely difficult for him to sit up and study for long hours.
Despite the pain, Raj made sure he put in 13 to 14 hours on a daily basis as the exams approached.
Rediff.com's Anita Aikara spoke to Raj about his preparations, his future.
How did your parents react to the results?
At 11.15 am on Tuesday, I informed my parents. Both of them burst into tears.
It was their dream to see me become a CA.
When that dream came true, they just couldn't control themselves.
The news came as a surprise for me too! I expected a rank, but I didn't expect to top.
For the first time, we had reporters and several politicians visiting our home.
Where are you doing your articleship?
I am doing it at S J Bajaria & Company.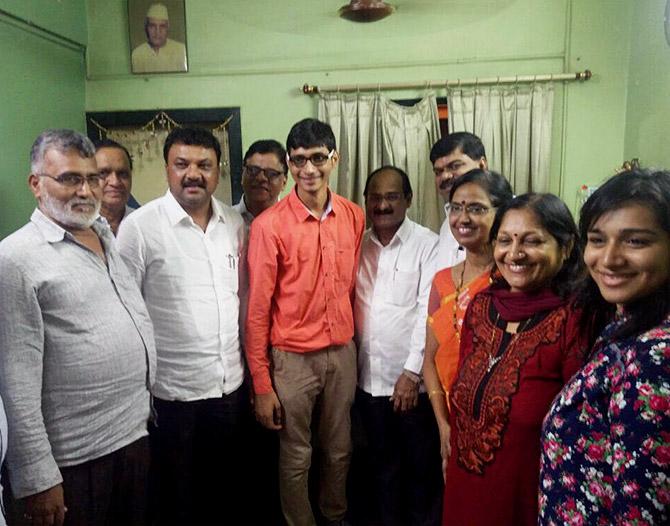 Visitors thronged Raj's home to congratulate him.
Seen in the photograph are his father (extreme left) and mother (second from right).
All photographs: Kind courtesy Raj Sheth
Why did you choose being a CA as a career option?
I was inclined towards accounts and finance.
I felt that CA is one of the best degrees I could get.
I was confident about clearing it and hence started studying to be a CA.
How did you prepare for the exams?
I had to do a three-year articleship. I started studying from the first day itself.
Initially, I put in two hours every day.
As the exams drew closer, I increased my study hours.
I would then study for 13 to 14 hours a day.
Did you go to a coaching class?
I went for coaching. I think it helped me a lot, especially to clear the concepts.
Attending a coaching class is important mainly for the practical subjects.
Was it difficult juggling time between the articleship and preparing for the exams?
The articleship would take up eight hours of my time every day.
I would wake up at 7 am, study for two hours and then leave for my articleship.
Travel time from home to the company was nearly an hour.
In the evenings, I took a train at 6:30 and directly headed to the coaching classes.
I'd reach home by 10.30 pm, quickly freshen up and study for another hour before going to bed.
Travelling back during the peak hour would be a headache as the train was crowded.
What were the challenges you faced?
I have arthritis.
Standing for an hour during the journey back home meant I reached home exhausted.
Thankfully, I got study leave in the last four months of the articleship.
So I would study for the entire day and take breaks whenever I felt lethargic or bored.
My arthritis is in its initial stage.
I have been advised by the doctor to do yoga. I took his advice and have controlled it to some extent.
It used to get extremely difficult for me to sit for long hours at a stretch. But I kept taking small breaks.
Whenever the pain would get bad, I would ask my mother or sister to give me a back massage.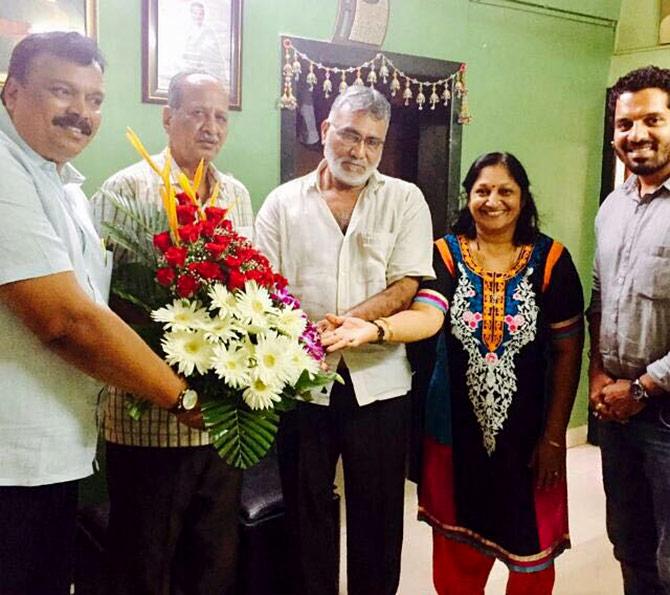 IMAGE: The family felt like celebrities after the news of Raj topping the CA exam spread in the area.
His parents are seen second and third from right.
What advice would you give CA aspirants?
It is important to study regularly.
They need to be prepared to work hard -- there's no substitute for that.
The institute always provides study material.
But most CA aspirants don't refer to it and study from other reference books available in the market.
Don't do that!
Always stick to the institute's material. It did help me a lot.
It is important to stay focused and have great self-belief.
Be confident and give it your 100 per cent.
Future plans
I will look out for a job in the financial sector.
I plan to do actuarial science in the future.