Check the quarantine rules of the city or country you are travelling to.
Consider taking a trip to places marked as safe or low-risk by verified sources like WHO, suggests Husain Khatumdi, co-founder and managing director of Ekostay, a homestay venture.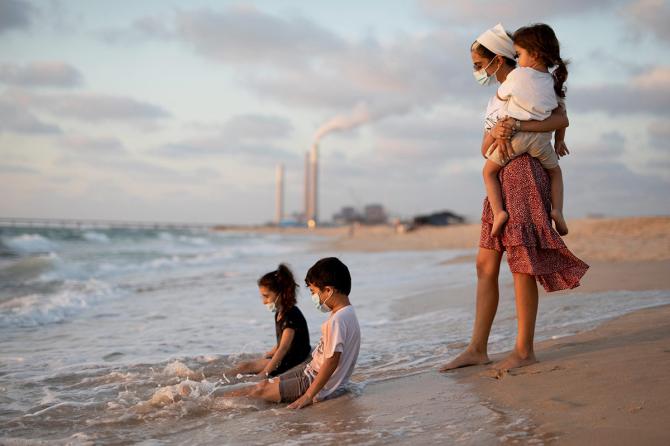 While COVID-19 took a drastic hit on our lives in 2020, things turned around quite a lot in 2021.
We saw the revival of various sectors, and things slowly returned to normal.
The best part of this gradual return to normalcy, thanks to the vaccine, is the lifting of travel restrictions.
Many international destinations have opened their doors for Indian travellers and domestic travel is in full swing.
In fact, there was more of a boost in domestic tourism and a spark of interest in India's diverse interiors.
However, the threat of the delta variant still looms at large -- COVID-19 has not left us yet.
If you are planning to travel this year, a few things you must keep in mind:
1. Get vaccinated
Vaccines have the best shot at protecting you and work better than any other safety precaution could.
The COVID-19 vaccine reduces the chances of contracting the disease and keep you immunised.
If you haven't gotten vaccinated yet, it is crucial to do so at the earliest.
Vaccination is mandatory to travel into most states and countries abroad.
Also double check if your vaccination certificate is accepted into the state/country you will be travelling to.
If you are partially vaccinated and have another dose left, do check for travel rules and restrictions before making a booking or confirming your payment.
2. Get tested before travelling
Getting the RT-PCR test is still a mandate for those who haven't taken the vaccine or have one dose left.
For domestic travel, a negative RT-PCR test report will suffice. But for international travel to most destinations, a vaccination certificate is necessary.
If you are yet to complete your doses, it is best to get tested a maximum of 72 hours before travelling to your destination.
3. Quarantine if needed
If you haven't taken the vaccine or have taken a single dose, there is still a chance of contracting the virus while travelling.
If you feel unwell while you are on-the-go and think you have developed any Covid-19 symptoms, it is vital to quarantine at the nearest quarantine centre, hotel, or residential space of your choice.
Check the quarantine rules of the city or country you are travelling to.
4. Travel by road
While travelling by air is the more convenient choice, travelling by road while the COVID-19 pandemic looms at large is a safer option.
Ground transportation will minimise your contact with unknown people and carriers and keep you within close quarters of the people you are already living with.
It will also minimise the need to access various touchpoints such as check-in, baggage, security checks, and the like.
5. Choose low-risk places
While planning what place to travel, consider taking a trip to places marked as safe or low-risk by verified sources like the World Health Organization.
Low-risk destinations are those where a majority of the citizens have taken the vaccine and where safety protocols are at their best.
Picking such a destination for travel will ensure you are safer than elsewhere.
Similarly, try and avoid sharing your accommodation with absolute strangers or travelling in groups with people with a possible risk of infection.
6. Maintain social distancing
Even if you have taken the vaccine and are confident about your health, do not forget that the virus continues to exist.
Until there is absolute certainty, it is best to stick to the social distancing guidelines laid down by the place you are taking a trip to.
Wherever you go, maintain a minimum distance of 6 feet, avoid large crowds and confined spaces, and keep sanitising and washing your hands regularly.
7. Avoid peak seasons
We are all aware that COVID-19 spreads through close contact with individuals and the spaces they have touched.
During peak season, the chances of crowding and overuse of public property/ items are higher.
This can further increase the risk of getting infected.
While the pandemic is in swing, it is best to avoid peak season times.
Missing rush-hour seasons will also cut you some good deals on bookings and additional amenities besides offering you the privacy needed to enjoy the trip.
8. Choose a safe hotel or stay.
Whether you choose a hotel, villa, or a residence of family/ acquaintance, ensure that you pick absolute safety and cleanliness.
Check the reviews and safety protocols followed by your choice of stay beforehand.
Ensure that they carry out regular temperature checks, sanitisation, and disinfection of the property rooms and premises.
You may also chat with previous visitors to verify reviews and understand the current situation before finalising your accommodation.
This will keep you protected and add to your peace of mind.
9. Eat nutritious food
During a trip, it is only natural to visit restaurants and eateries and indulge in outside food.
While exploring and eating local food is valid, it is vital to maintain good health and immunity during the pandemic.
Pick foods that are healthy and nutrient-rich.
Always choose fresh food over locally packaged or street food cooked in unhygienic conditions.
If you are travelling with kids, you can pack home-cooked food, cookies or nuts to fight off cravings.
You can even ask your hotel or restaurant how they prepare their food, check their kitchen, and request fresh and organic ingredients for you and your family.
10. Enjoy and unwind
While you stay in a safe bubble outside your comfort zone, it is crucial to prioritise your health during a trip. But it is also essential to unwind and relax.
Remember to tune in with yourself, savour the cuisines, get mesmerised in the nature surrounding you, and make memories with your loved ones to make the most of your stay.