'Cancer is not the last word in life....Live like a star' says Shaan Ibraahim who shaved off his hair to support his wife Sruthy in her battle against cancer.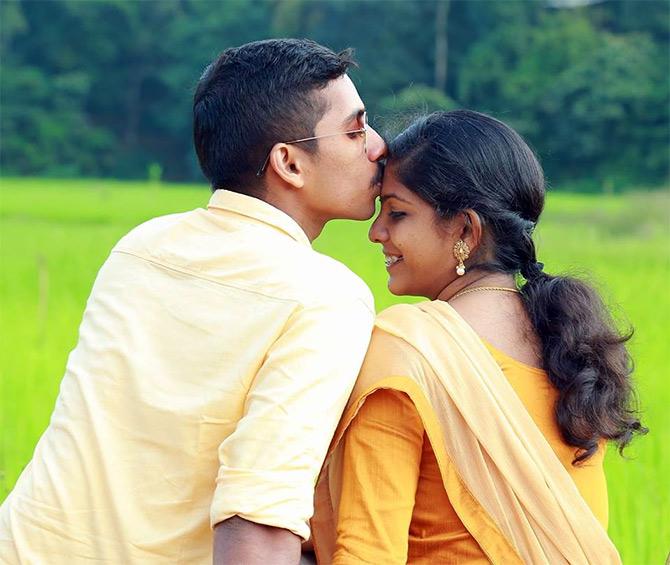 A few years ago, Shaan Ibraahim Badhshah from Thrissur (a district in Kerala) met Sruthy Vijayan in college and the two soon fell in love.
They dated for a while before they realised they were meant to be partners for life.
So when Shaan, currently a soldier in the Indian Army married his love Sruthy in 2017, it was truly a match made in heaven.
At a time when they should be celebrating together, a cruel twist of fate awaited them.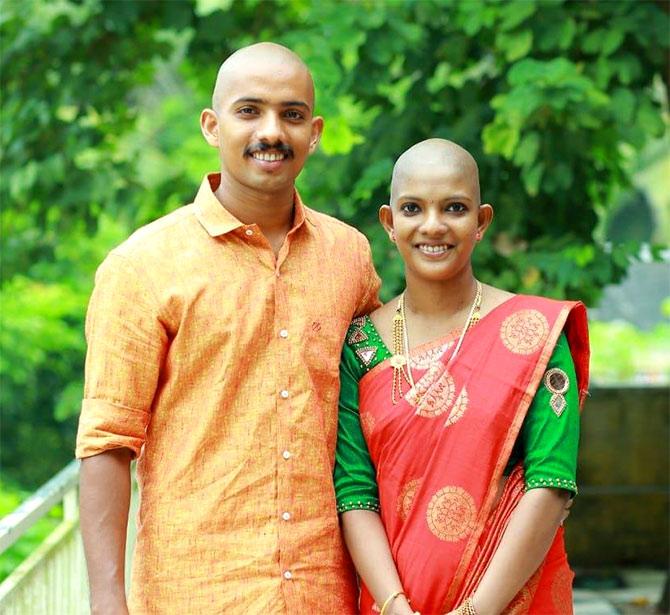 Within months of their marriage, Sruthy was diagnosed with cancer.
The life threatening condition soon took a toll on Sruthy.
But instead of giving up on each other, the two found love and support in each other.
As a result of the chemotherapy sessions, Sruthy gradually started losing hair, eventually losing all of it.
In order to make her feel better and join her in the journey, Shaan also tonsured his hair and posed along with her, acknowledging how brave and beautiful his partner is.
Sruthy went through 12 chemo sessions as part of her treatment.
During this time, Shaan penned a beautiful post for his wife remembering the time he fell in love, calling her his source of happiness and strength.
In November 2018, while Sruthy was still undergoing therapy, the couple celebrated their first anniversary together.
'Happiness is not the absence of problems, it is the ability to deal with them' Shaan had shared.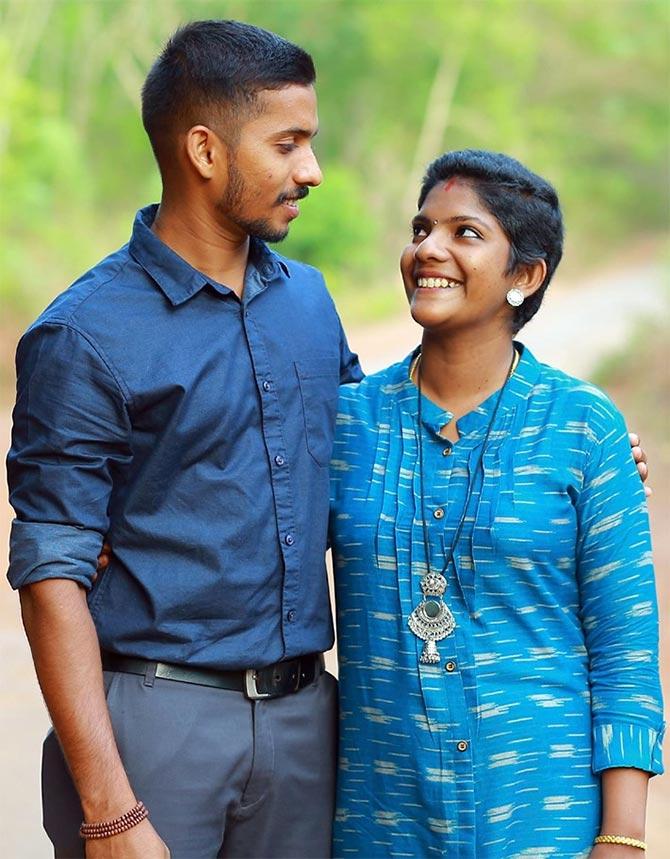 In May 2019, Shaan shared a recent picture with his wife recovering from cancer.
'The test results are normal for now. Thank you everyone for praying. We will test again in September to confirm. Let the journey continue,' Shaan wrote in his gratitude post.
"Cancer is not the last word in life. There are treatments available for cancer across hospitals. So don't give up on your fight. You will survive. Always live like a star," Shaan told Rediff.com.
Just when people are beginning to lose hope in the institution of marriage, Shaan and Sruthy are giving us inspiring couple goals.