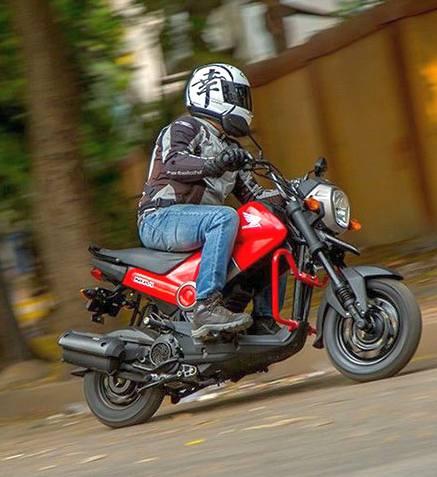 Questions, compliments and curiosity -- three keywords in the story that defines the Honda Navi
For those of you who think you need something loud and expensive to grab attention, I assure you, that's not true. My daily home-office-home run adds about 42km to the Navi's odometer, and almost every trip is accompanied with a bombardment of questions from my fellow commuters.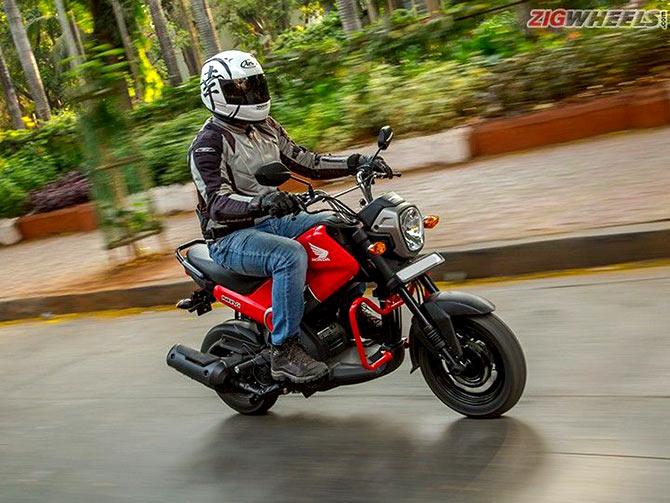 Where's the engine?
Is it an electric scooter?
How much is this for?
These are the common questions you can expect and it's amazing how they're directed to a machine that is essentially, an Activa. The Navi sure is a spunky little fella, but it's also made my commute to work convenient. You get the ease of a use of an automatic scooter and the unique styling makes zipping through traffic all the more interesting.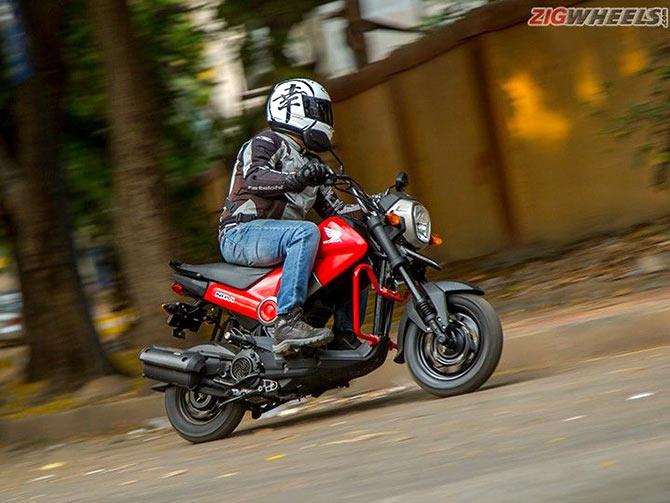 I've managed to cross 500km on the Navi's odo, though truth be told, the first 100-odd kilometres came with a little help from Arun, who rode it from Imagica to Mumbai. As you'd expect, this thing is light, compact and nimble. The peppy 110cc motor has just about enough oomph, and given its small footprint, getting it in and out of cramped parking spaces is a breeze.
The setup for the front forks and monoshock rear suspension is on the firmer side. The wheels are typically scooter sized (12-inch at the front and 10-inch at the back), so it gets a little unsettled if you try to fly through bad roads, or as us Mumbaikars call them, 'roads'. Take potholes and speed breakers with care, especially if you have a pillion.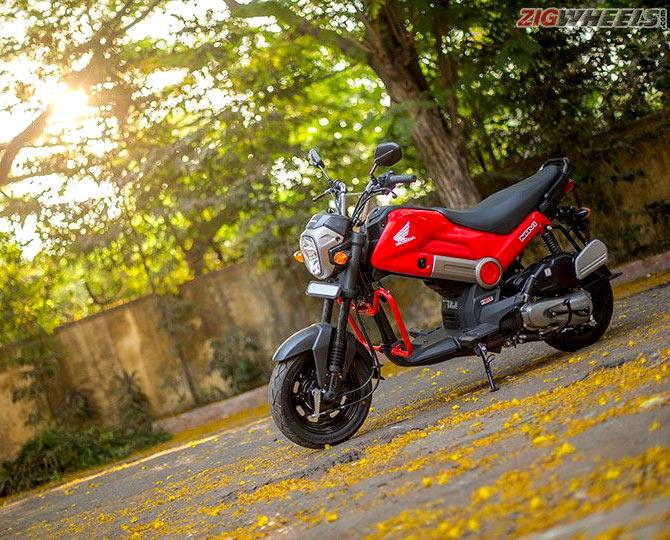 The styling is a bit misleading, because the Navi isn't as small as it seems to be. Yes, two adults can sit on it comfortably and there's enough punch in the engine to make the commute fun. Go easy on the throttle and you can get about 50kmpl. It's as refined as you'd expect a Honda to be and reliability shouldn't be an issue either.
Problems?
Well the first thing that you will notice is the lack of utility in terms of storage. Like the Activa, the engine sits at the back so the space below the fuel tank could have been utilized better.
How about a baggage hook here Honda?
Also, even though it's economical, the tank capacity is just 3.8-litres, so a fuel gauge would have made life a lot easier.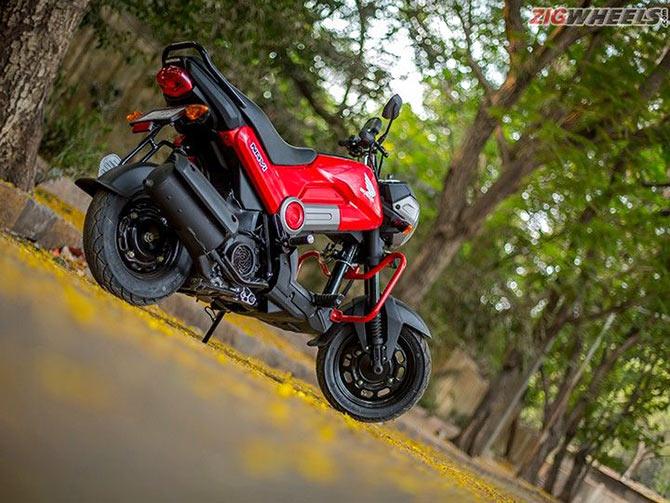 That said, it delivers exactly what it promises -- fun. The Navi can make you feel like a kid again and though it's designed for a young audience, the interest shown by other motorists, my family, neighbours and even the security guard evidently means the appeal is universal. I am not looking forward to the day I have to part with it.