Did you know that George Clooney has had the 'longest relationship' with his pet pig Max who lived for 18 years?
It's the Chinese Year of the Pig.
And this might just be the right time to bring home a little pink pig and show some love.
If you are looking for some inspiration, here's a list of just some of the celebrities who've had a pig as a pet.
Miley Cyrus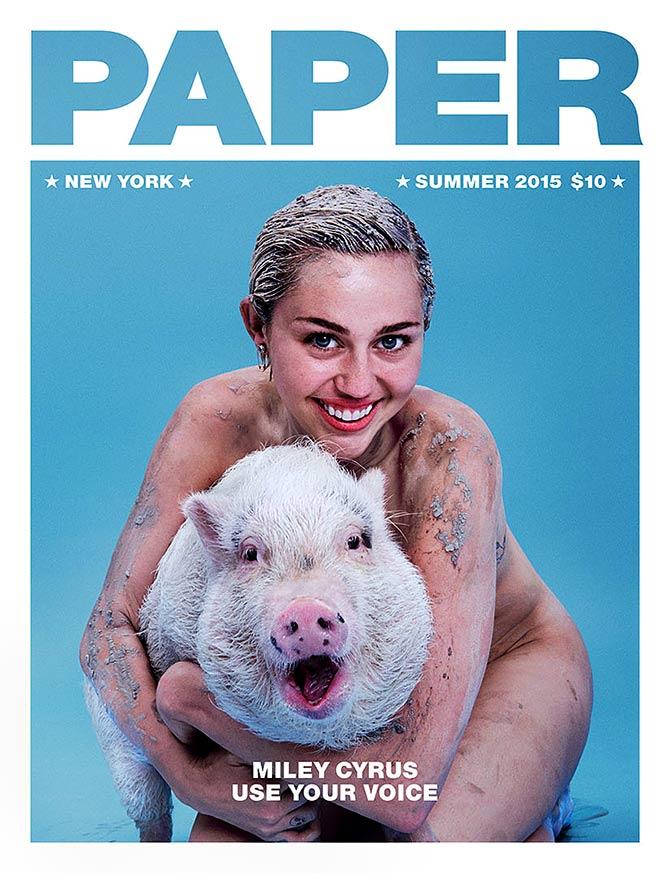 Miley Cyrus made headlines when she posted pictures of her pet pig Bubba Sue on Instagram.
From cuddling and feeding her to peppering her with kisses, Miley has shown the world how much she adores Bubba Sue.
In 2015, she broke the Internet when she posed nude and muddy with her pet for Paper magazine.
George Clooney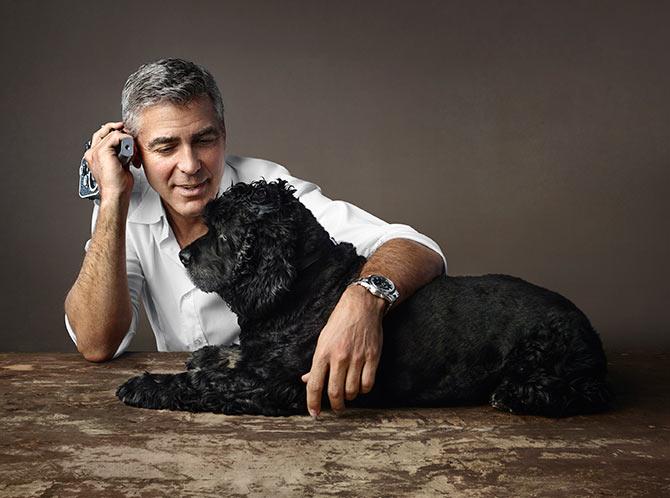 George's pig Max was just as famous as the actor.
In fact, he'd be around the actor on his sets, was also allowed into his bedroom and has also travelled in John Travoltra's private jet.
It was even rumoured that Max was one of the reasons why George broke up with his girlfriend Celine Balitran.
Max lived with the actor till he was 18 and George has confessed it to be his 'longest relationship to date'.
When Max passed away in 2006, the actor was clear he didn't want to replace the pet.
'I think Max covered all my pig needs,' he told USA Today.
David Beckham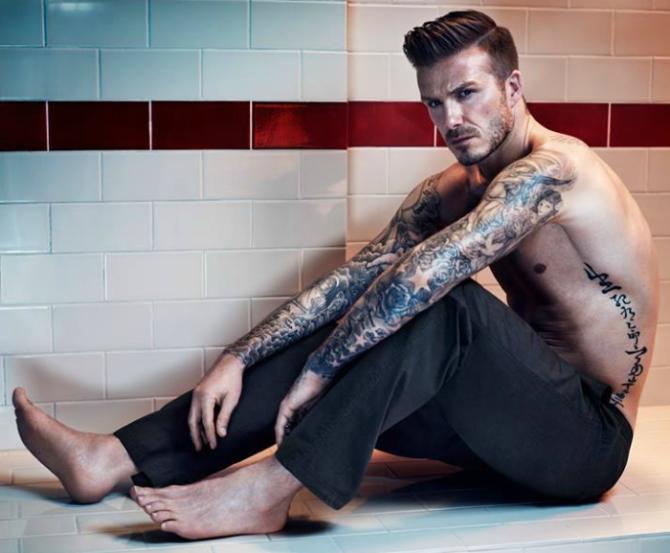 In 2009, Victoria Beckham came up with a unique idea to surprise her footballer husband.
For Christmas, Posh gifted Beckham not one, but two micro pigs.
Estimated at around 1,400 pounds, it was one of the most expensive pets at the time.
They were named Elton John and David Furnish.
Paris Hilton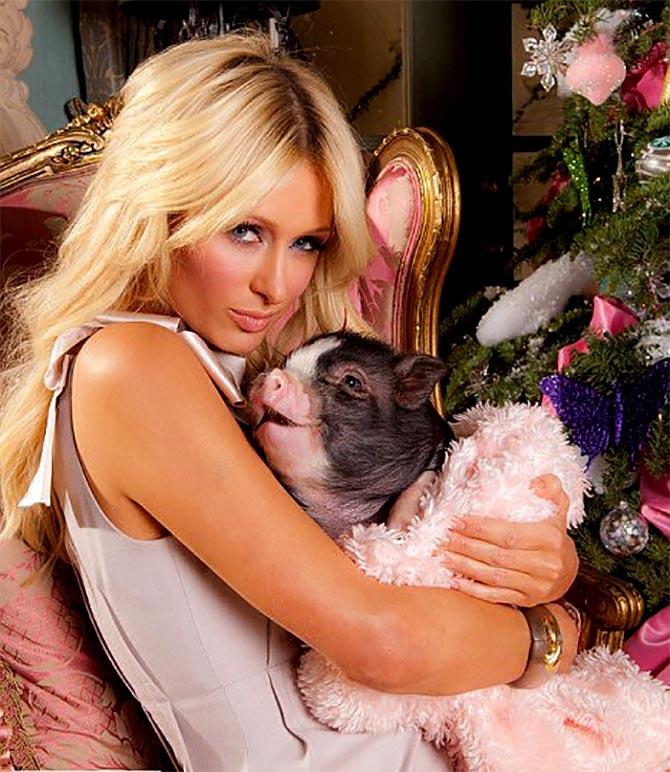 Paris Hilton's pet would easily fit into a teacup when she was young
In fact it was so cute it inspired many other celebrities to adopt one too.
Well, Princess Pigelette is a grown up and no longer fits in her arm like it used to, but she loves it.
Lydia Bright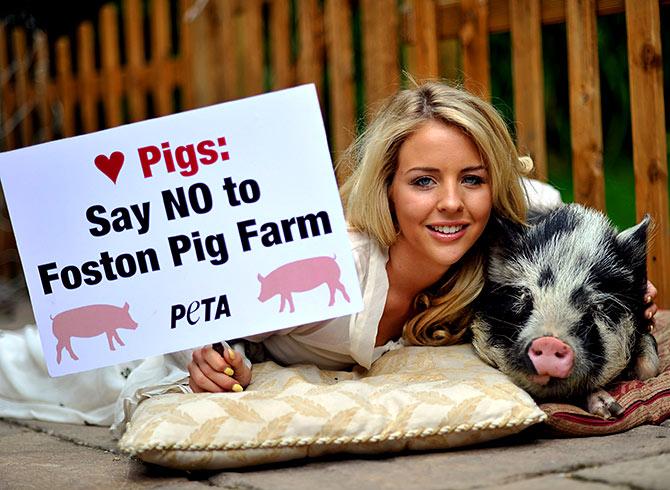 British TV personality Lydia Bright did an exclusive campaign for PETA with her pet Mr Darcy.
But turns out, as Mr Darcy grew bigger, Bright couldn't handle it any more.
When Darcy attacked and killed her dog Trevor, Lydia reluctantly sent him to a new and bigger home.
But that didn't stop her from visiting her pet once a year.
Mario Balotelli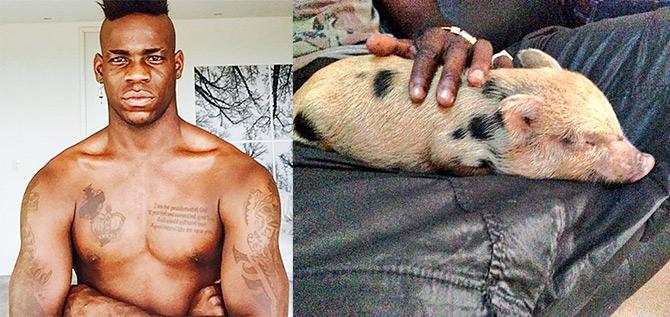 In 2013, Italian footballer surprised his fans when he announced that he was bringing home Super as a pet.
A year later, he was upset when Super couldn't join him in the UK while he was tour.
It was heartbreaking for him to give Super away because he couldn't register himself as a breeder and get the necessary paperwork done to transfer the pet from Italy to England.
Megan Fox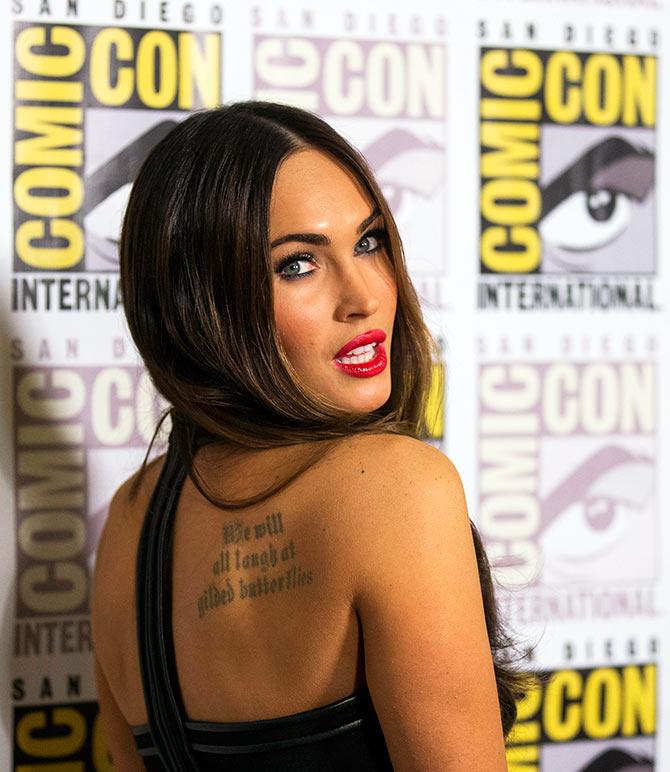 Megan Fox has had a long list of pets which includes a Bengal cat, a dog, parrot and a pot bellied pig.
In 2010, she did a massive photoshoot with all her pets, including Piggy Smolls, the pig for a magazine.
In 2012, the Transformers star had to get rid of it.
On a radio show, Fox's husband Brian Austin Green revealed the reason why they had to give it away.
'They are really fun, cool animals to have around, they're really smart. They're cool pets to have. But ours got really sexually aggressive," he said.