Fifteen acid attack survivors walked the ramp in Bangladesh to send out a strong message of courage and empowerment.
Bangladesh celebrated International Women's Day in a different way this year.
Titled 'Beauty Redefined' the country hosted a show featuring 15 acid attack survivors, including three men. They walked the ramp showcasing woven handloom Bangladeshi designs by fashion designer Bibi Russell.
'This is something really close to my heart,' Bibi told Reuters. 'I want them to have recognition. Let them have a life as a part of this world.'
Farah Kabir, country director of British charity ActionAid in Bangladesh, which was responsible for hosting the show also told Reuters that the survivors displayed their inner strength on stage. "They have come a long way," she added.
Some photographs from the show: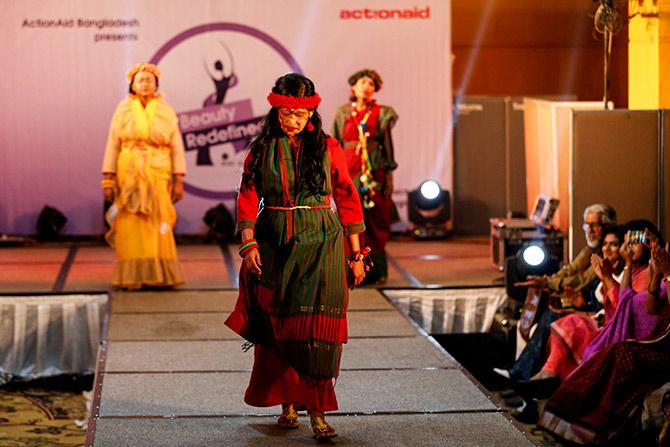 IMAGE: Acid attack survivor Sonali Khatun led the fashion parade.
Over a family property dispute, Khatun had acid thrown on her face when she was just 17 days old! She spent almost three years in hospital undergoing eight operations.
'I want to be a doctor,' she told the audience.
All photographs:

Mohammad Ponir Hossain/Reuters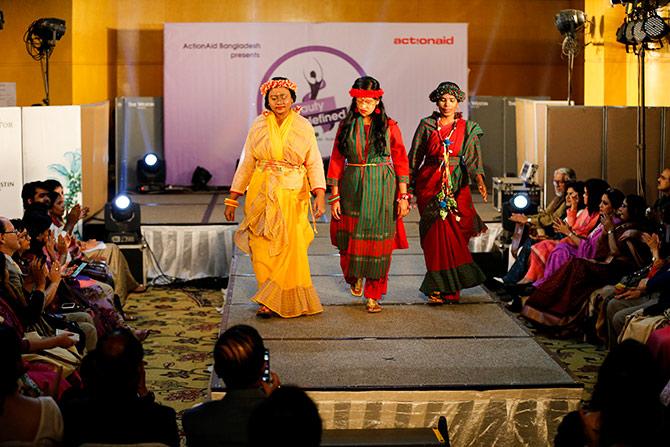 IMAGE: Dressed in colourful traditional handloom, the models strode the ramp with floral tiaras on their head.
The organisers hoped to throw light on the lives of acid attack survivors through the show.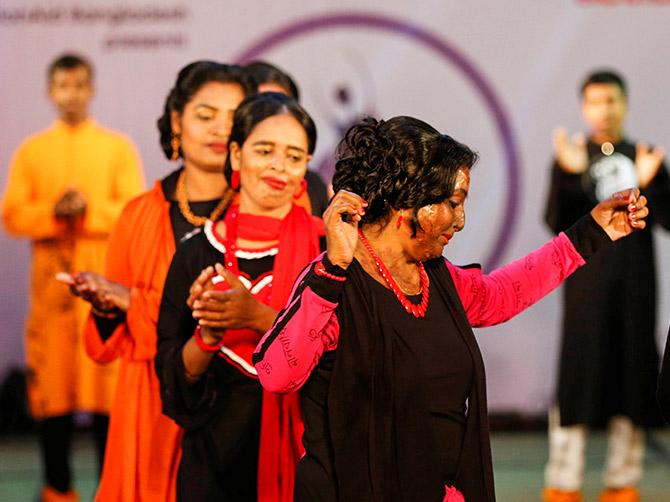 IMAGE: As the audience cheered for them, the survivors danced and enjoyed themselves on stage.
IMAGE: A model patiently awaits her turn to walk the ramp.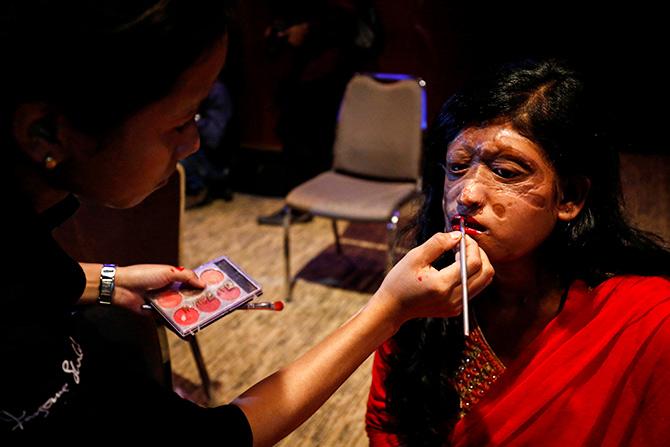 IMAGE: Another acid attack survivor gets her make up done backstage.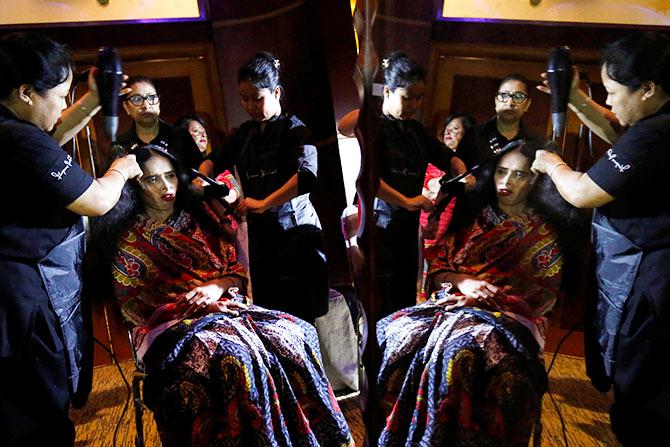 IMAGE: One of the models who walked the ramp was Ganga Dasi, 40, who had acid thrown on her face at the age of 17 after she refused a marriage proposal.
"I lost all hope to live. No one came forward to help us," she told Reuters as she was preparing for the show. "I am now more confident. I will not hide my face any more."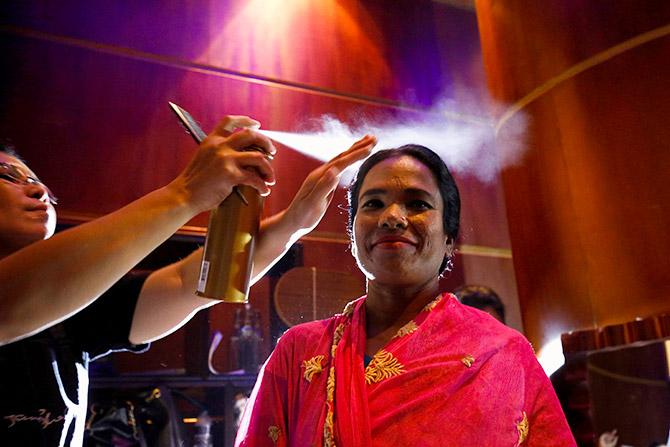 IMAGE: The survivors were thrilled to be a part of the show.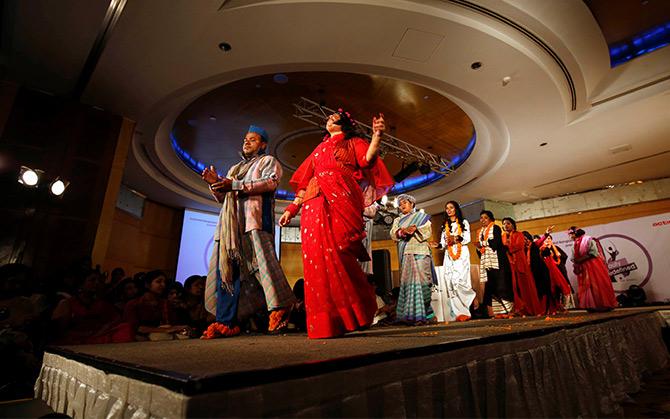 IMAGE: The stars of the day take a bow.