How did a young girl with no formal education become one of India's most inspiring teachers and social reformers?
Today's Google doodle on the search engine's homepage celebrates the birth anniversary of one of India's most inspiring women -- Savithribai Phule.
Savitribai was born on January 3, 1831, in Maharashtra's Naigaon district.
All her life she and her husband, Jyotiba Phule, fought social evils and discrimination towards women and children, even as she battled abuse and isolation because she worked to educate girls and untouchables.
In many ways, she inspired a generation of young women across India to never give up the fight for their rights.
On her birthday today, here are some important lessons we can learn from her.
It's never too late to learn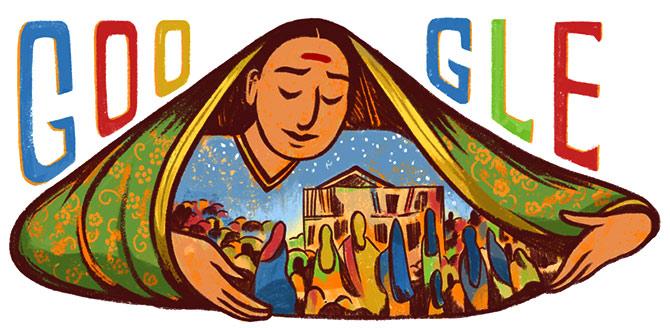 IMAGE: The Google doodle celebrating Savitribai Phule's 186th birth anniversary.

Back in those days, women had zero rights and very little say in their life's decisions.
It did not matter that Savitribai was born to a wealthy family. She too had to follow the customs of her village and was married off early.
Savitribai was nine when she wed Jyotirao Phule. Her husband was 12.
She was luckier than many girls of her time; her husband educated her at home.
Once literate, she started educating the young girls in her area, which included 'untouchables' and people from the lower strata of society.
In 1848, the couple started India's first school for girls at Bhide Wada, in Pune. She was the first headmistress of the school.
Practice what you preach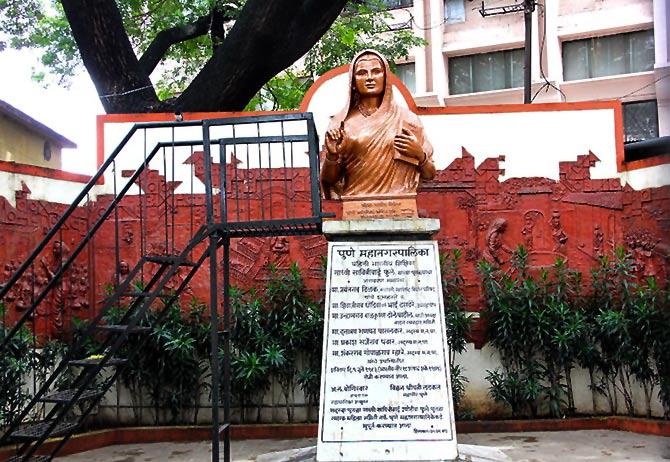 IMAGE: The bust of Savitribai Phule at Pune University.
Photograph: Chawla.nishant/Wikimedia Commons

The keepers of the caste system in India notoriously kept the poor and underprivileged away from basic resources. One of them was drinking water.
Savitribai questioned the discrimination and when the brahmins and upper caste society refused to budge, she declared that the well in her house could be accessed by all.
She wasn't just preaching; she led by example.
Be the change you want to see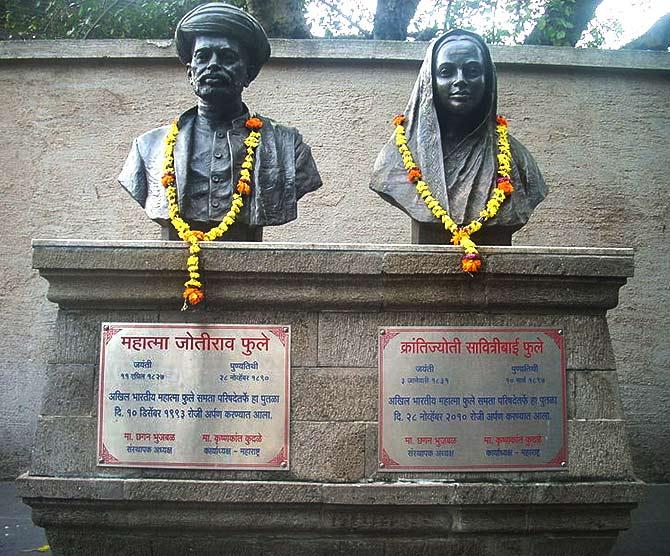 IMAGE: Jyotirao and Savitribai Phule
Photograph: Samreenshaikh/Wikimedia Commons
Savitribai and Jyotirao did not have children so they were abused and humiliated by society.
When she saw a pregnant Brahmin widow trying to commit suicide, she stopped her and promised to take care of her child when s/he was born.
The couple later adopted the child and named him Yashwantrao; he went on to become a doctor. This gave hope to many young women and widows.
Hard work can move mountains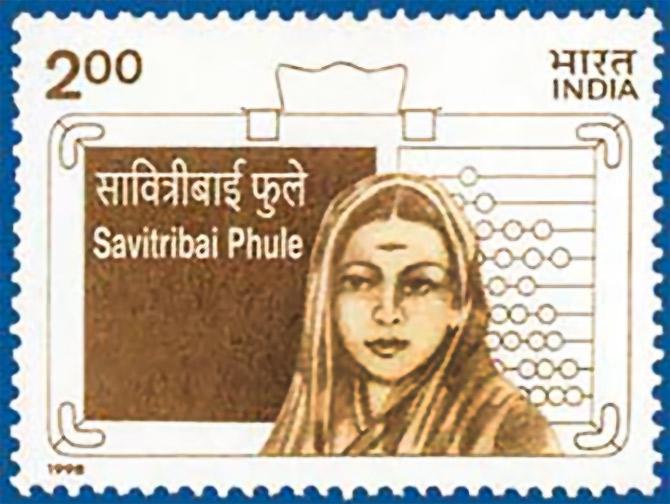 IMAGE: On March 10, 1998, the Government of India released a postage stamp in honour of Savitribai Phule.
There were several instances when Savitribai and her husband were targetted by the powerful. And Savitribai would have given up too, had it not been for the support and love of her husband.
She continued her fight undeterred to the end and inspired many women and children to join and support her cause.
Even when she couldn't step out of her home, she wrote poems that talked about importance of education and knowledge.
Always give more than what you get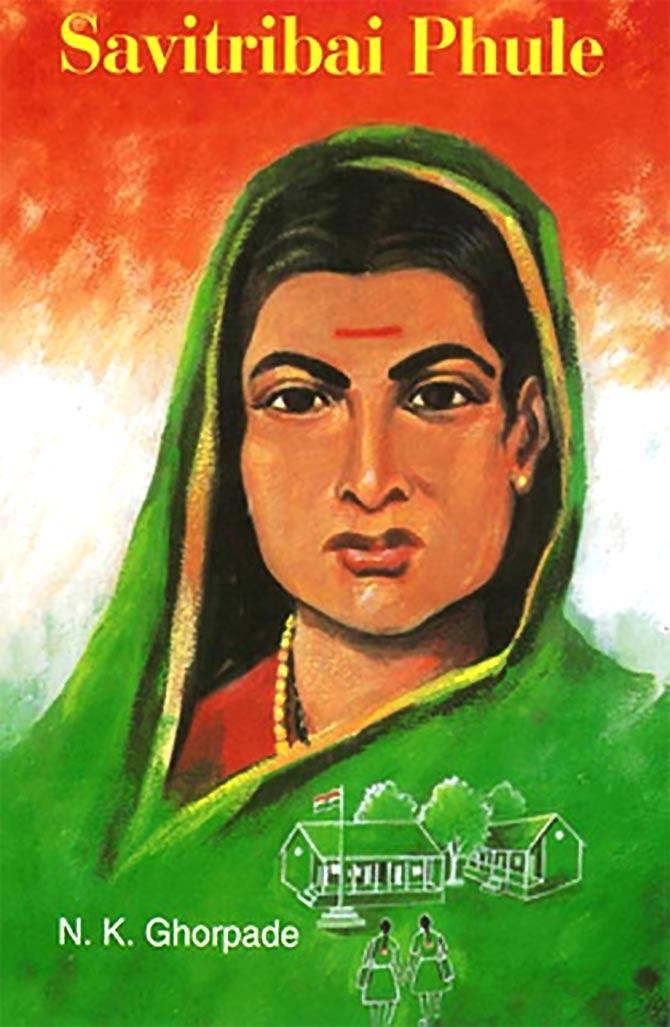 IMAGE: The iconic female figure has inspired several poets, authors and academicians in India.
Photograph: Book cover Savitribai Phule by N K Ghorpade
Most of Savitribai's work was in and around Pune. She started the Balhatya Pratibandhak Griha to fight against female infanticide.
Along with Yashwantrao, she set up a health centre at the outskirts of Pune to treat those affected by plague.
In March 1897, Savitribai died from an infection caused by treating one such patient at the centre.
In recognition of her services to the city, in 2014, Pune University was renamed Savitribai Phule Pune University.
The Google doodle is a perfect tribute to this quiet emancipator who was a symbol of compassion, humanity and perseverance.