Punctuation influences the perceived meaning of text messages, a new study has revealed.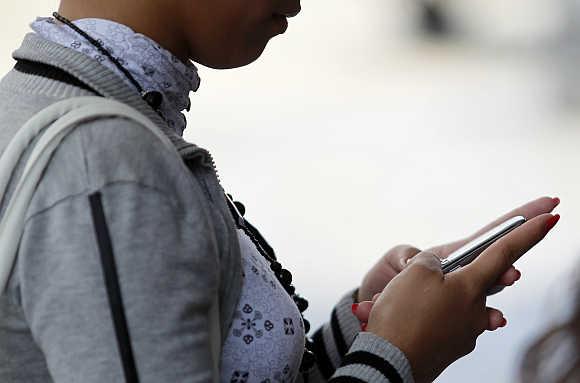 If you want your text message to be taken seriously then you should NOT use a full stop.
According to a new study messages that end with a period are perceived to be less sincere than messages that do not.
The Binghamton University conducted a research on 126 Binghamton undergraduates under the guidance of lead researcher Celia Klin.
According to Klin, these results indicated that punctuation influences the perceived meaning of text messages.
Even though most of the important social and contextual cues were missing, the sincerity of the short messages was evaluated differently depending on the presence or absence of a period.
Klin said that texting is lacking many of the social cues used in actual face-to-face conversations.
When speaking, people easily convey social and emotional information with eye gaze, facial expressions, tone of voice, pauses, and so on.
He added that people can't use these mechanisms when they are texting.
Thus, it makes sense that texters rely on what they have available to them.
The study is published in the Journal Computers in Human Behavior.
Lead image used for representational purposes only. Image: Jorge Silva/Reuters