Tell us about the greatest things you learned from your father.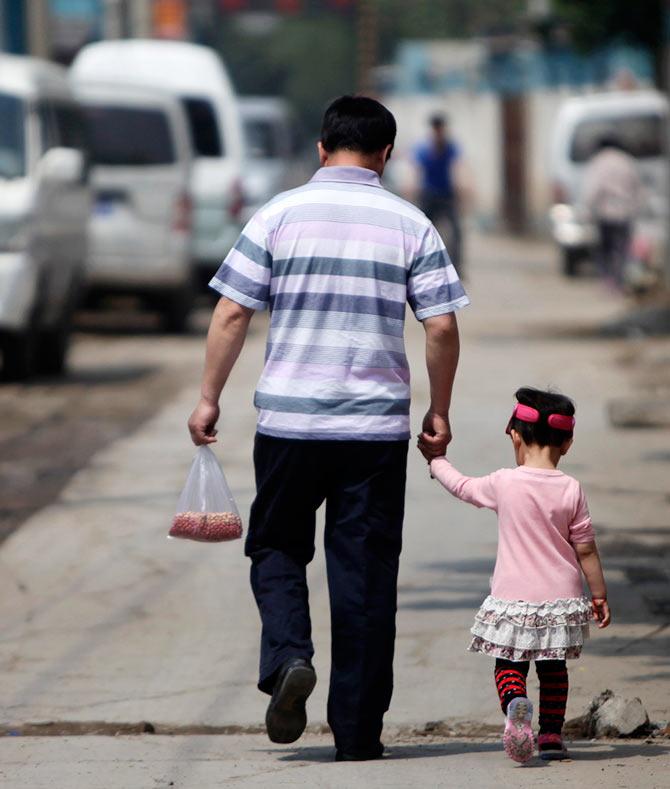 For most kids, the father is their first superhero.
From holding your hand to teach you to take baby steps to running after you as you learn to ride your first cycle, your father has always been there as the guiding light.
Every time you fell or failed, you'd turn to him to say something nice and he'd almost always have the right things to say.
This year, Father's Day will be celebrated on Sunday, June 19.
We're asking you, dear readers, to tell us, what is the best piece of advice your father ever gave you.
It could be an inspiring quote, a life lesson or an incident from his own life.
We want you to tell us about it. Share your father's best advice with us.
Write to getahead@rediff.com (Father's Best Advice) along with your NAME, AGE, LOCATION and a photograph of your father and you.
We'll publish the best responses right here on Rediff.com.
Lead image used for representational purposes only. Image: Jason Lee /Reuters
ALSO SEE