The 'Everyone Wins' luxury hamper includes expensive beauty products, services and exotic travel packages.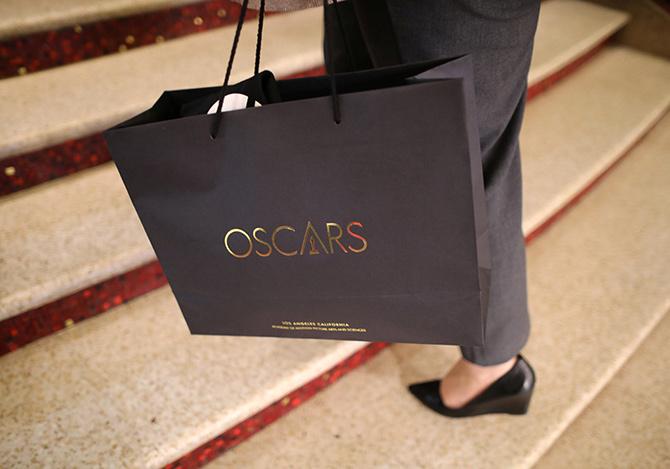 There are many reasons why stars are excited about the Oscars.
While winning the award and holding the gold statuette is like a lifetime achievement, a dream come true, fortunately, those who don't win, also don't go home empty handed.
Since nearly two decades now, all the nominees are presented with an exclusive, expensive, luxury hamper, popularly known as the Oscar swag bag.
Which means, even if Christian Bale, Rachel Weisz or Bradley Cooper didn't win gold, they'll still have something good enough as consolation.
So what's inside the Oscar swag bag?
From apparel and essential clothing to skincare and pet products, the swag bag also includes expensive beauty services and travel packages, depending on how lucky you are.
The bag, contents of which vary every year, is given to Oscar nominees and guests including actors, producers, directors and technicians.
Distinctive Assets, the Los Angeles based marketing company that has been putting together the 'Everyone Wins' bag for 17 years now had managed to spike the overall value of the bag close to $ 2,50,000 as of 2018, according to Haute Living.
Actor Samuel Jackson who was nominated for Pulp Fiction (1994) but didn't win it had revealed that he looked forward to the goodie bag.
'You always go for the goody basket. They stopped giving them to presenters. They just give them to people who are nominated. So, I am done with that. It's all about the basket,' he told talk show host Ellen De Geners.
The only flipside is everyone who accepts the bag will also be heavily taxed for the gifts and services.
The lawsuit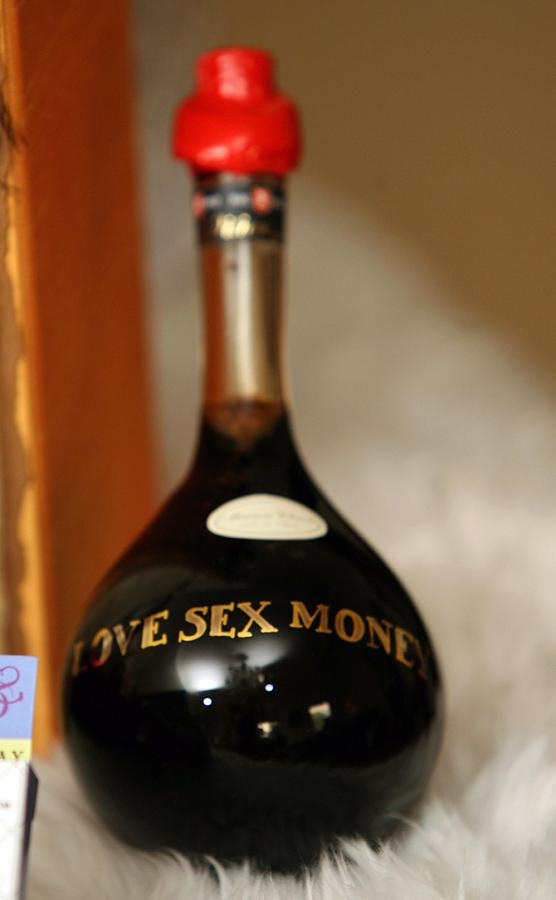 In 2016 the promotional gift bags featured a certificate of $ 5,500 for plastic surgery, a $1,900 voucher for a breast operation, a $250 sex toy and a $250 marijuana vaporiser.
In 2017, a lawsuit was filed against Distinctive Assets for the choice and encouragement of inappropriate gifts.
In 2018, the bag had a mix of interesting and bizarre items like soy candles, colour changing lipstick, underarm sweat patches, a lightweight pepper spray and a levitating bluetooth speaker among other things.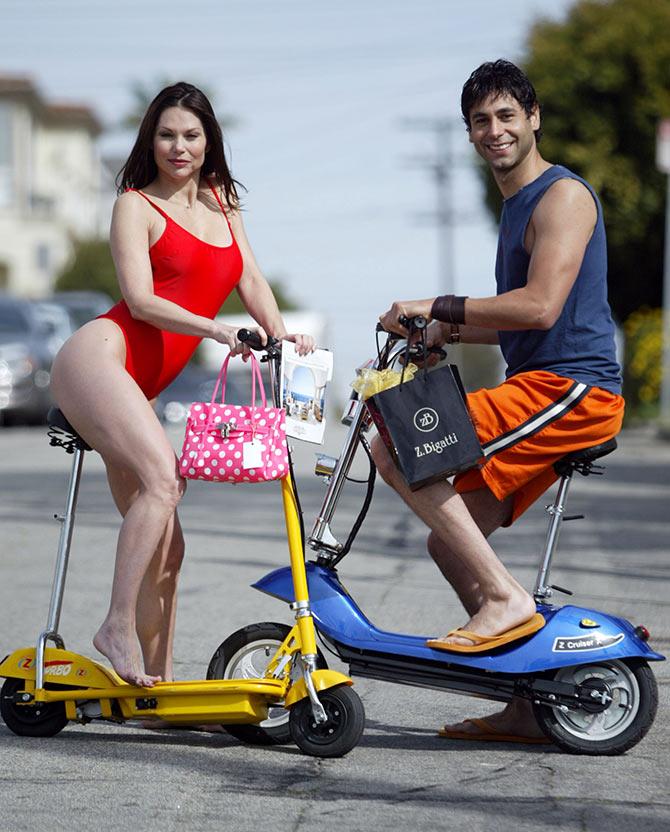 What to expect this year
According to The Sun and Forbes, the goodie bag for 2019 may have these items:
A secret spying pen
Cannabis facial moisturiser and facial oil from High Beauty
A luxury eye-lash collection by Le Celine
An international expedition for 2 in Iceland, the Galapagos, the Amazon or Costa Rica and Panama worth up to $20,000
Custom strained glass portrait from artist John Thoman
A toilet plunger from Mister Poop
While some may find the gifts extra-ordinary or over the top, the company is very clear about what they are doing.
'We are not gifting movie stars and music icons out of a sense of philanthropy,' it mentions on its official website.
'People often look at our celebrity gifting promotions through the lens of jealousy rather than appreciating them as a very straightforward marketing endeavour.'