We asked you, dear readers to tell us about the most thoughtful gift you ever received.
Here, Basavaraj shares details of his most memorable gift, a shirt, which the children from his NGO gifted him. You can share yours too!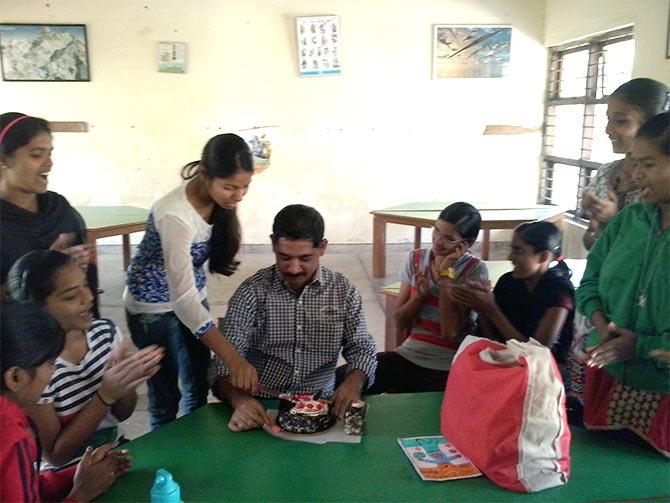 Photograph: Kind Courtesy Basavaraj
I was working with an NGO (orphanage) as a social worker. We had 44 children and I was responsible for the arrangements of their birthday celebrations.
After eight years I left the NGO, but I kept visiting the children once in two months.
To my surprise, on one of my birthdays, the children bought a huge cake, cold drinks, and gifted me a beautiful shirt.
All expenses were covered by them; they'd saved it from their pocket money.
I didn't have any words to describe my feelings; it was very sweet of them.
Whenever I step out for some important work, I wear that shirt.
We ask you, dear readers, to tell us about a thoughtful gift you received. It doesn't need to be expensive, big and elaborate. It can just be a simple yet thoughtful gift.
Write to us at getahead@rediff.co.in (subject line: Most Thoughtful Gift) along with your NAME, AGE and the place where you LIVE. Don't forget to include a photograph of the gift if possible.
We will publish the best entries on Rediff.com and India Abroad.
ALSO SEE