We asked you to share pics and stories of your furry companions.
Rediff reader Yogesh Sharma from Shimla has an interesting story to share about his pet, Duster.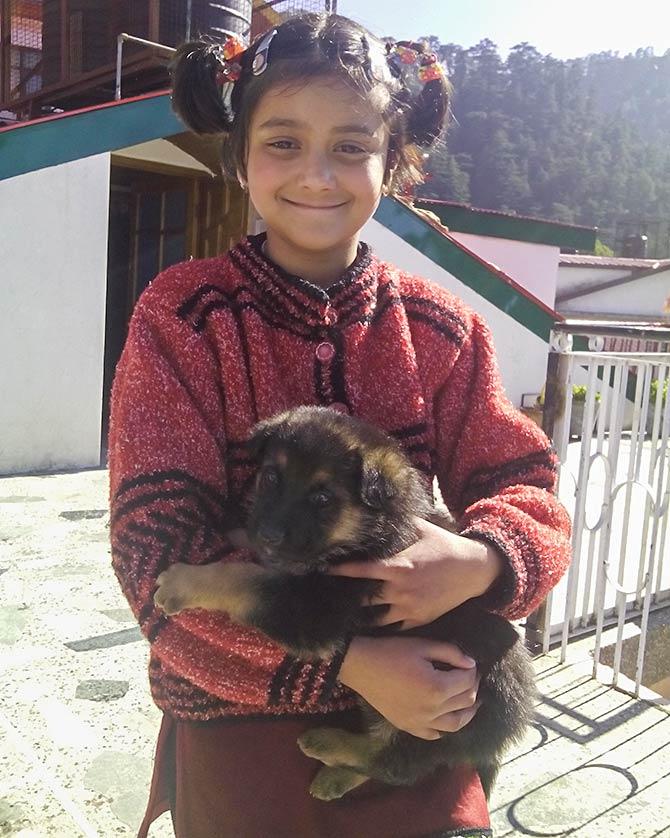 My family loves dogs. Since childhood, I have seen my father's passion for dogs, so loving them came naturally to me.
However, this German Shepherd named Duster was a special one. I'm sharing an interesting story about him.
On January 26, 2015, I welcomed Duster into our home. At that time, he was just 27 days old.
His sweet loving eyes, innocence and charm impressed me. Everyone loved him.
As time went by, he became aggressive and nobody dared to enter our premises. We had to start keeping him on a leash.
That was an error on our part, because Duster became more aggressive.
While he was obedient and protected the family members, he ended up biting three of our neighbours and had become a serious threat in the neighbourhood.
I felt sad. I had never let Duster socialise with other dogs and that was one of the reasons for his aggressive nature.
It's very important to let pups socialise and mingle with other dogs and pups.
When I was on tour, taking Duster for a walk became a tough task for other family members. Due to his sheer strength, he would end up dragging them.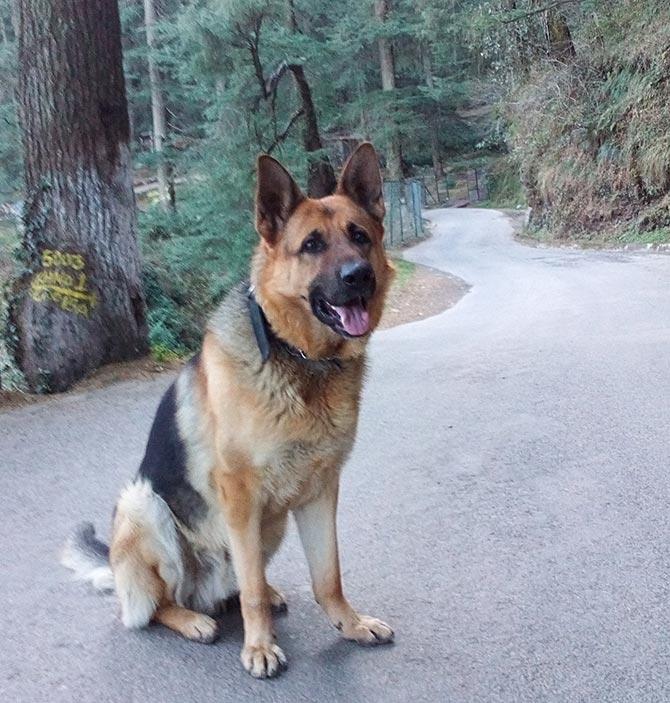 Nobody wanted to adopt him as he was already three years old.
The thought of abandoning him in the jungle crossed my mind.
But I loved him for his alertness, faithfulness and caring nature. I didn't want to lose him, but I didn't know what to do.
At that time, my sister's son was staying in our house as he was preparing for his board exams. He shared a good rapport with Duster.
An idea came to my mind. I talked to my sister and asked her if they were willing to adopt Duster.
Duster was loved by my sister's family too. They accepted my offer.
I felt happy and relaxed but, the day he left our house, I really felt sad; my heart was full of guilt. I felt I had not raised Duster well and was responsible for his aggressive nature.
Days passed and I was constantly in touch with my sister, checking about Duster's activities. I was worried and hopedhe would be able adjust in his new home and environment.
Duster adjusted very well in my sister's home. He now has undergone a drastic change. He is not very aggressive and does not bite anyone.
It has been more than a year since he left our home, but the memories of his childhood are still fresh in our minds.
Whenever I visit my sister's house, Duster welcomes me with a big hug.
I'm thankful to my sister because she gave Duster his second home.
The good thing is that Duster is still loved by everyone.
---
We ask you, dear readers to share pics of your pets.
Write in to getahead@rediff.co.in with 'My Pet Pic' in the subject line and share your responses along with your NAME, AGE and the place where you LIVE.

Don't forget to tell us your pet's name. We will publish the best entries right here on Rediff.com!