Why are clowns feared the most? Find out.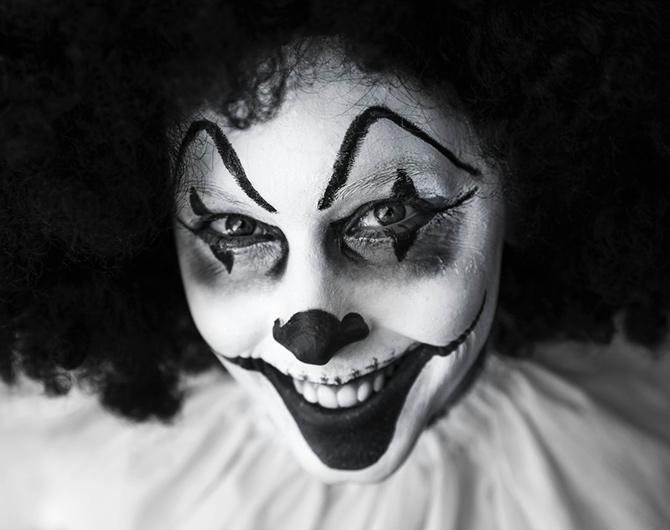 A study published in New Ideas In Psychology has identified a list of professions that people found to be creepy.
Respondents were asked to participate in an online survey to rank indicators they found to be threatening.
1,341 individuals participated in the survey, and ranked the professions they thought were the creepiest based on personal traits and odd behaviour.
Mostly women participated in the survey that was conducted online. The average age of respondents was 29 years.
The 10 creepiest traits identified in the survey is as follows:
1. Watched friend before interacting
2. Touched friend frequently
3. Steered conversation toward sex
4. Asked to take picture of friend
5. Asked for personal details of friend's family
6. Opposite sex of friend
7. Greasy Hair
8. Appearance/NVB (Composite)
9. Never looked friend in the eye
10. Significantly older than friend
Apart from the above traits, respondents were asked to rank professions on a scale of 1 to 5, 1 being least creepy, 5 being very creepy.
According to the survey, here are the top 10 creepiest professions in the world.
1. Clown -- 3.71 out of 5
2. Taxidermist -- 3.69
3. Sex shop owner -- 3.32
4. Funeral director -- 3.22
5. Taxi driver -- 2.86
6. Unemployed -- 2.83
7. Clergy -- 2.57
8. Janitor -- 2.51
9. Garbage collector -- 2.25
10. Guard -- 2.18
---
Dear readers, do you agree with the survey results? Are clowns the creepiest?
Which profession, according to you, is the creepiest? Share your views in the messageboard below!
Lead image used for representational purposes only. Image: Desertrose7/Pixabay.com