Almost seven years after its debut in Mumbai, Zara opened its new store in the city and it's special.
Photographs by Rajesh Karkera/Rediff.com
Spanish retail brand Zara opened one of its largest stores in South Mumbai's Hutatma Chowk Square on May 4.
The store is within the heritage-listed Ismail Building and is spread across a sprawling 51,300 sq ft area.
The building dates back to more than 110 years.
Zara's team, along with local architects, have worked for two years to restore the magnificent building to its former glory.
Some pics of the iconic store:
ALSO SEE: Kareena, Mandira at Mumbai's latest chic boutique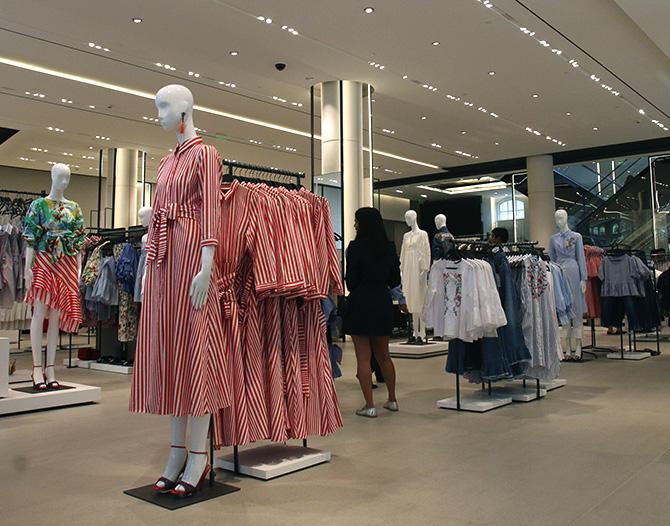 Zara entered the Indian market in 2010 as a joint venture with Tata Group. The launch was attended by Kareena Kapoor and Mandira Bedi, among others.
Today, it has 21 stores in eight cities across India.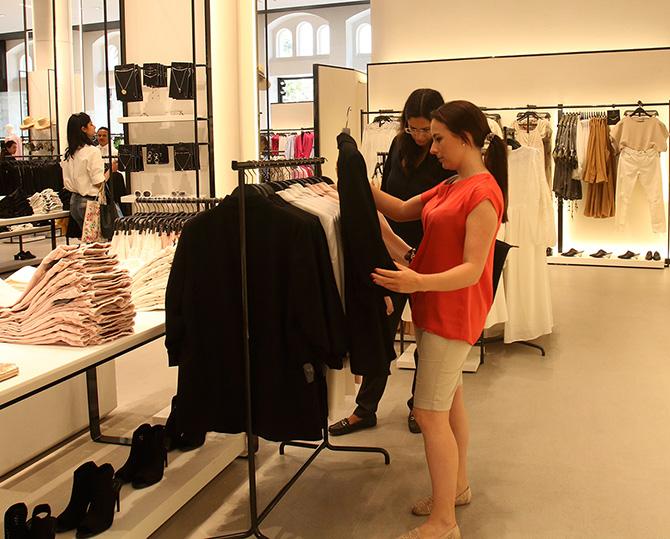 Shoppers can explore a wide range of sizes and colours at the store.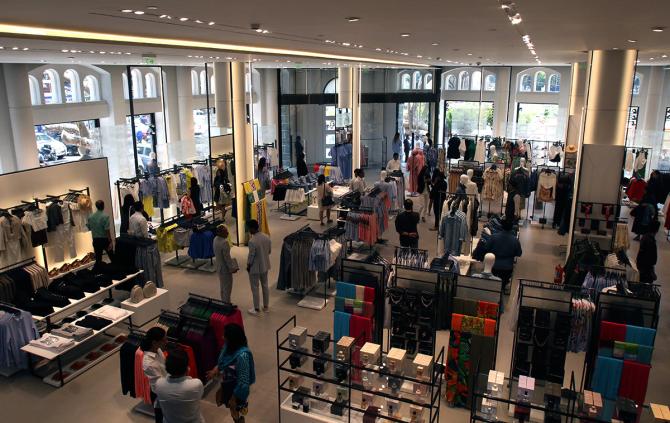 Zara has made its store consume 30 per cent less energy by utilising all the natural light which comes in from the large windows of the iconic Ismail building.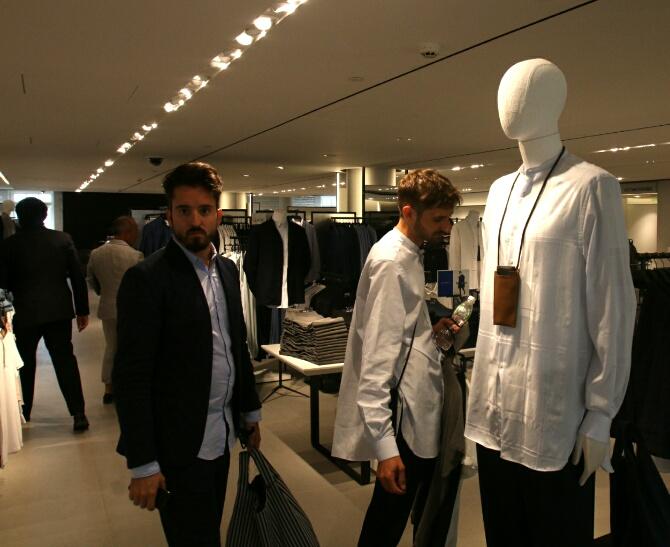 Besides clothing, Zara also retails accessories for men and women. It is also a top choice among celebrities across the globe.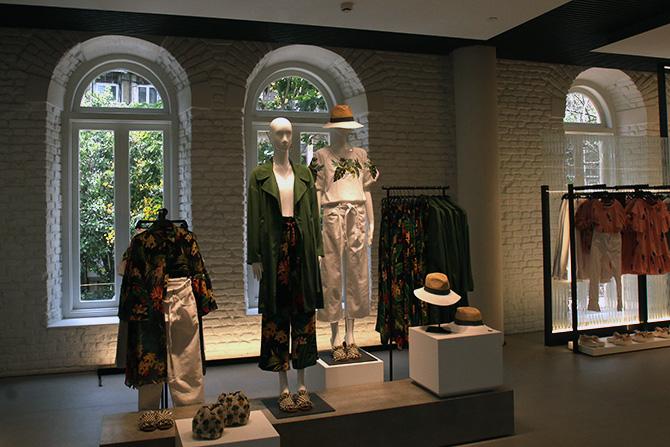 Inside the store, the original brick wall of the Ismail building is highlighted all along the windows and is visible on all the four floors.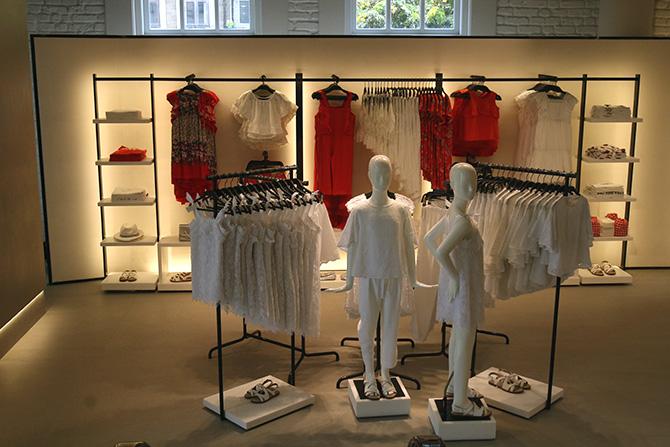 The floors are divided into separate sections for men, women and children. On all the floors, the windows of the building are exposed to allow more natural light to come in.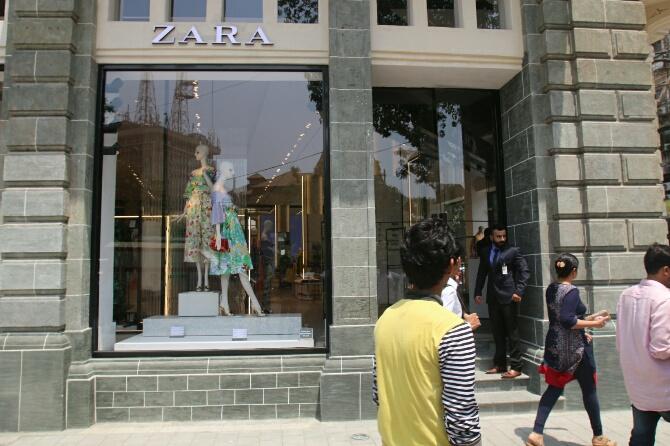 The window designs, exclusively created by Zara's designers, are meant to attract onlookers.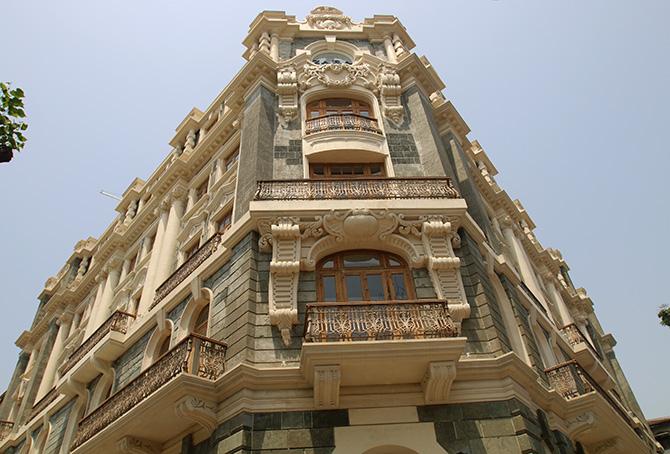 The iconic Ismail building at Hutatma Chowk where the store is housed. Want to see how the building looked before and how it has been restored? Scroll down.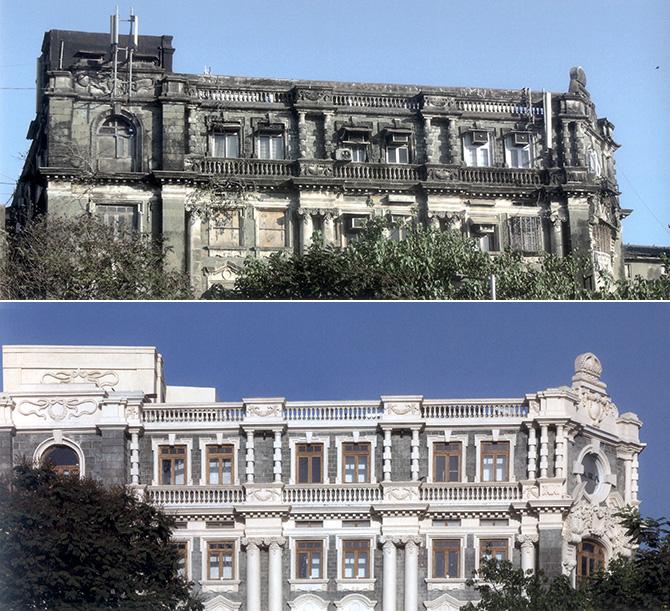 The original metal of the balcony railings, which were covered by sheets and dust, were intact when cleaned.
Photograph: Kind courtesy Zara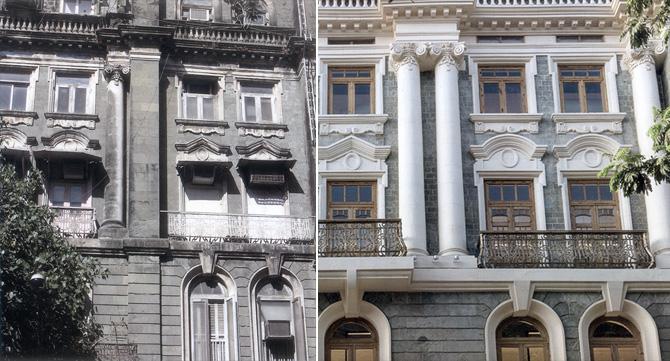 Here they are restored to their original beauty.
Photograph: Kind courtesy Zara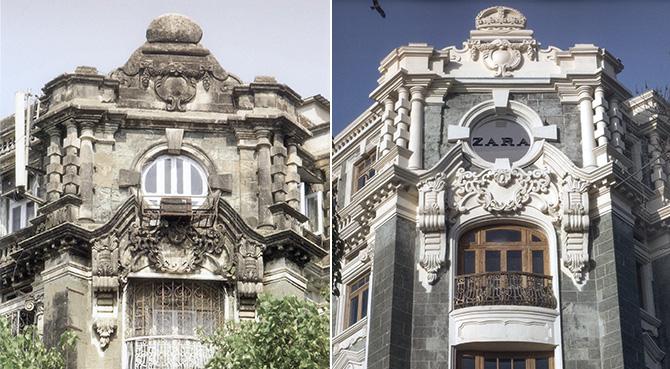 The windows offer a clear view and the art work is prominent too.
Photograph: Kind courtesy Zara

It is a five-minute walk from the Chhatrapati Shivaji Terminus and Churchgate Station in Mumbai.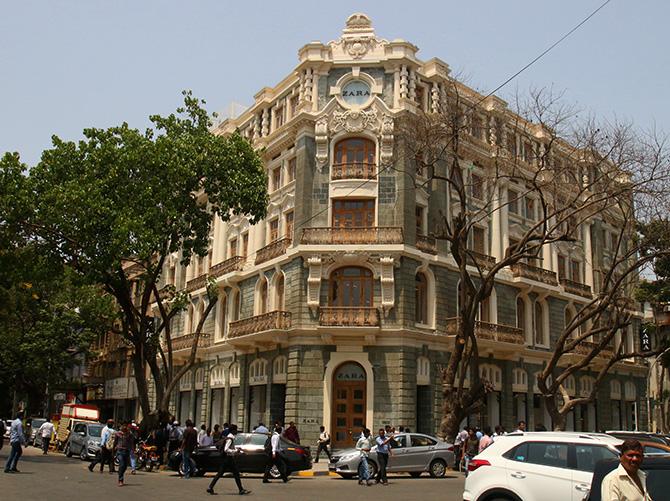 Thank you Zara for the facelift.