B-town celebs lead the way and show Mumbaikars how to keep the city clean and green.
On World Environment Day, June 5, Mumbai-based Bhamla Foundation along with Municipal Corporation of Greater Mumbai (MCGM) had organised a tree plantation drive.
The initiative held at Bandra, Mumbai, was supported by B-town celebs who urged the audience to keep the city clean and green.
The foundation pledged the drive to plant over 1000 trees with an aim to spread awareness on green objectives, waste management, conservation of trees and increase plantation to make Mumbai greener.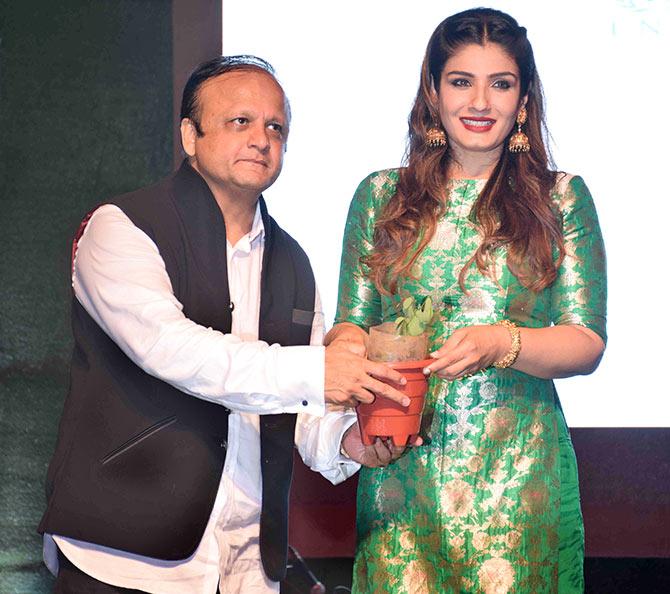 IMAGE: Asif Bhamla of Bhamla Foundation hands over a sapling to Raveena Tandon.
All photographs by Pradeep Bandekar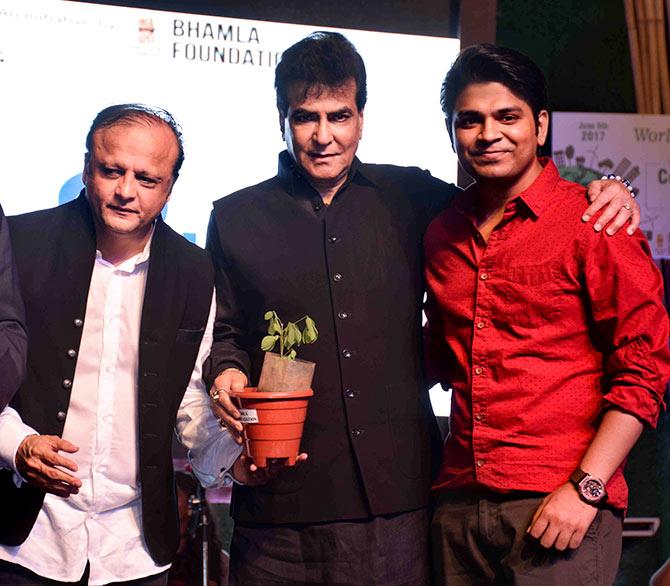 IMAGE: Jeetendra and Ankit Tiwari joined the cause too.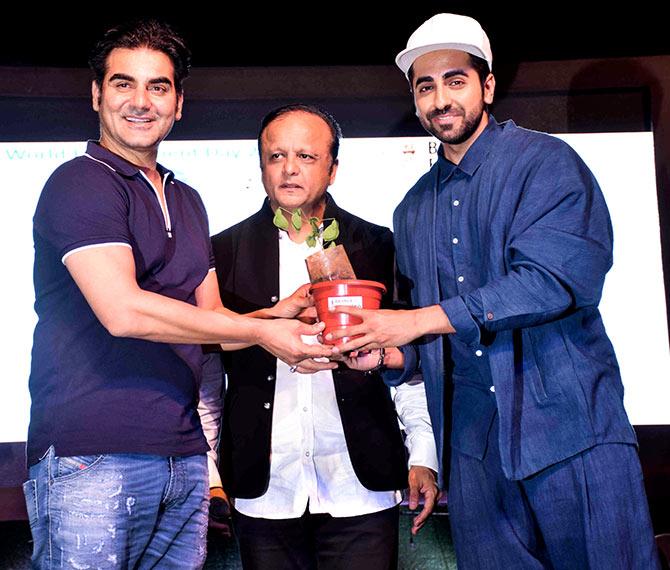 IMAGE: Arbaaz Khan presented a potted plant to Ayushman Khurana. The latter stated that actors should stop reading scripts on papers and opt for ipads or tabs to save the trees.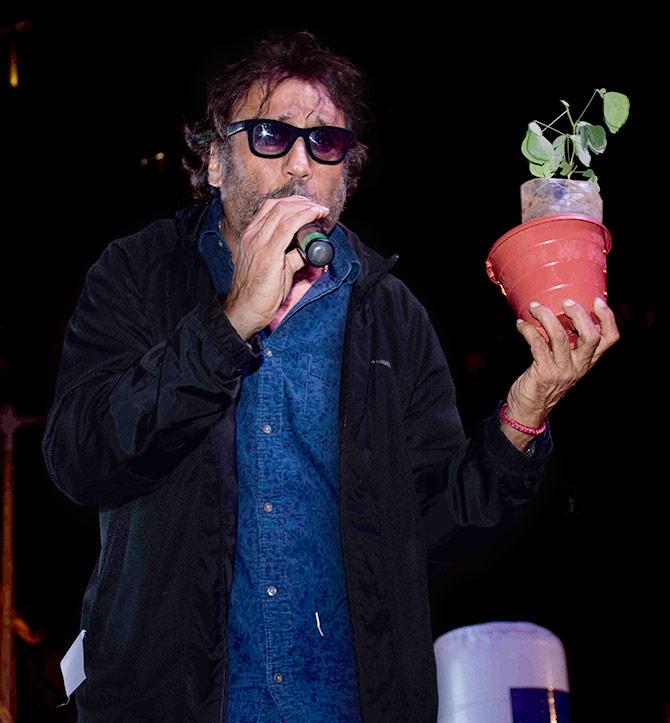 IMAGE: Jackie Shroff in his unique style suggested that we should plant a tree on every occasion -- be it someone's birthday or anniversary.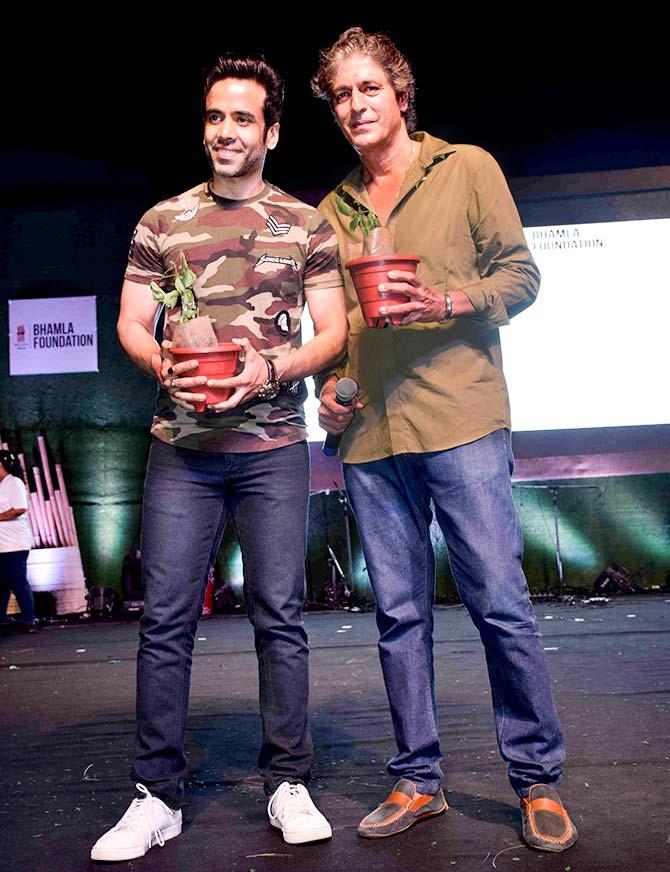 IMAGE: Tushar Kapoor and Chunkey Pandey also attended the event.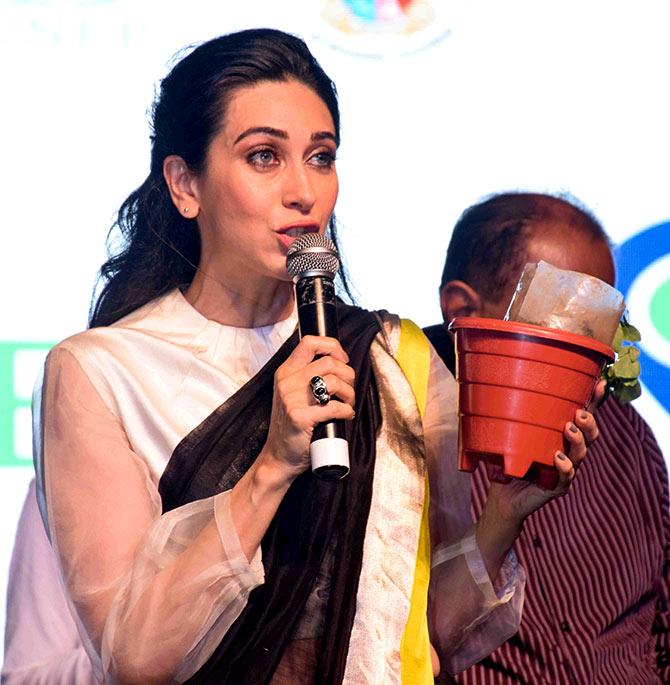 IMAGE: Karisma Kapoor spoke excitedly about keeping Mumbai green and clean.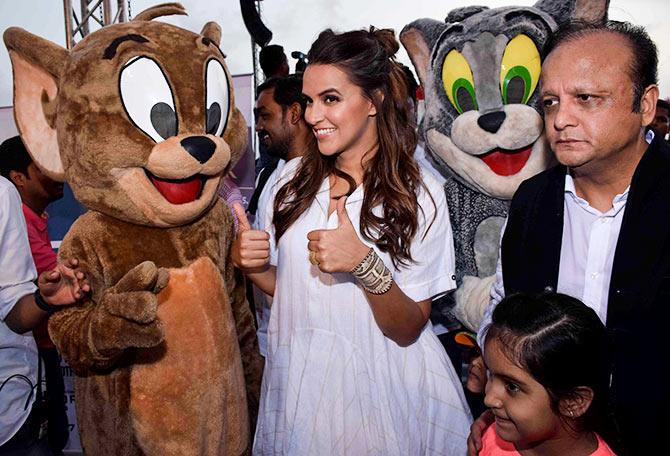 IMAGE: Neha Dhupia entertained her young fans and urged everyone to do their bit for the environment and spread the word.