We'd asked you, dear readers to share your love stories with us.
Rajesh Ranadive tells us how he met his wife Seema.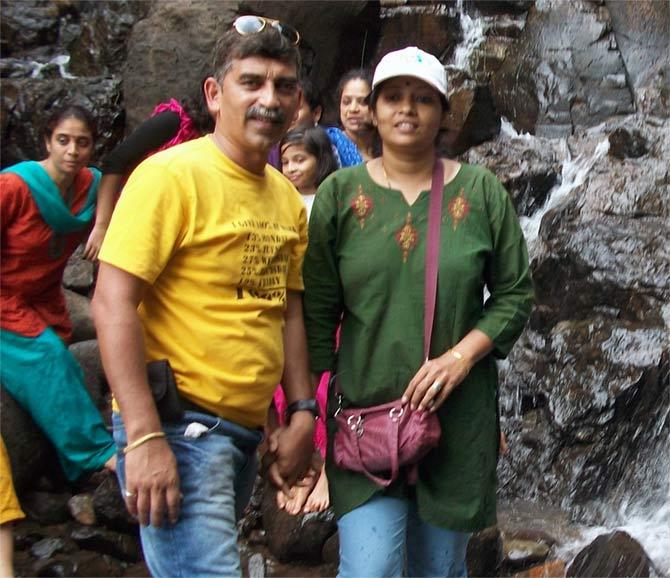 It was mid-80s when I first met her (Seema) -- a slim girl dressed in a black top and sky blue skirt, with long hair, which we called a choti -- through a common friend Sunil.
In the first instance, I felt she would be one of the best friends. Our journey started. We started meeting at common functions and came close to each other.
I liked her bold, straightforward nature the most. I started to know more about her.
She was a hardcore trekker and had climbed Duke's Nose (a cliff also known as Naagphani near Lonavala). She knew how to ride a bike and used to listen to soft, classical music and read books.
One day when she came to her uncle's house in Pune, I took her to an exhibition where I gave her a ring and she accepted it. It was May 1, 1990.
I somehow managed to convince our parents and we got married in 1992.
We have been through ups and downs. We used to fight with each other. But she stood by me against all odds, which I really think is a blessing for me. Now when we look back, we laugh about those days. They were the turning points in our life.
Today I owe her everything and try to give her what I could not give her in those days. Now she is a beautician and haircut specialist -- a dream that I could fulfill after a long time.
I thank God for making my life beautiful with her.