We'd asked you, dear readers to share your love stories with us.
Sundeep tells us how he met his wife Surekha.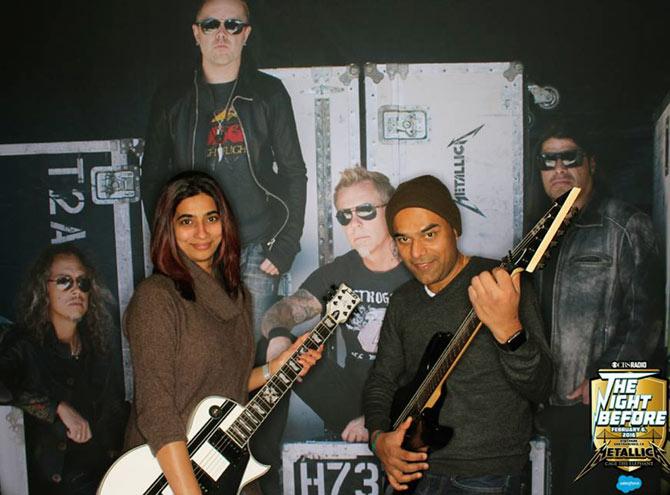 I was introduced to her through my sister-in-law who was her senior in college in the year 1999.
She used to help her father at his pharmacy and was very nervous in her initial interaction with me.
Looking back, it feels funny that it took so much time to break the ice.
Initially we were in a long distance relationship.
I was into software consulting and used to travel to Australia, Singapore and the US.
During the time, we used to chat on AOL Instant Messenger, she'd use the desktop computer.
The web camera was a sensation back then and we used to talk hours together over video and text each other.
After I asked her out, my sister-in-law and mom went to seek a marriage proposal with her family.
We got married on April 21, 2000.
A few months later, we settled down in the US. We have two sons.
The photograph above is from Metallica concert we attended in San Francisco.
I don't believe in celebrating Valentine's Day on one day; in fact, you should celebrate it every day with your near and dear ones.