We'd asked you, dear readers to share your love stories with us.
Prakash Karmokar tells us how love happened after marriage.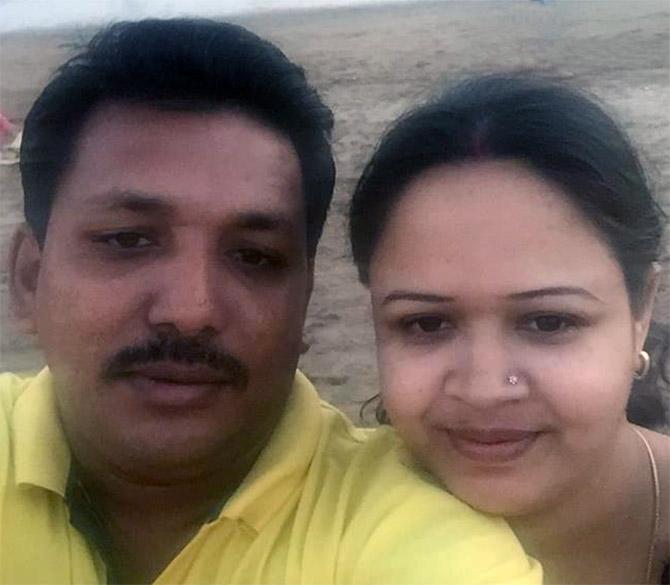 Ours is an arranged marriage.
I was from Mumbai and Eti (my wife now) was from a very remote village in West Bengal.
A very unusual name, Eti means 'the end'.

Her sister was my uncle's neighbour, and came to know about me through my uncle.

She put in a word about our marriage and brought her to Mumbai.
A meeting was set between me and her.
When I saw her, it was love at first sight for me.
She simply agreed to the wishes of her elders.
The stage was set for marriage.

She was educated in a vernacular medium till SSC.
So it was very difficult for me to adjust during our initial phase of marriage.
We do have some misunderstandings even now. But we manage to overcome it soon.
When I see her dedication towards my kids, Krish and Karishma, now 12 and 6, I fall in love with her every day.

People say, "Jodiya upar se banke aati hai" (Marriages are made in heaven), which is so true in our case.
We do have our share of differences and ups and downs, but it is just at the spur of the moment.
The next moment, we are our lovely selves again.

We completed 12 years of our blissful married life on February 6 and I thank her for her love, respect and sincerity.
I love her so much that I believe my life wouldn't have been like this without her.
Thanks Eti for being my soulmate.