We'd asked you, dear readers to share your love stories with us.
Zahihr Shaikh tells us how Samina's cuteness took his heart away.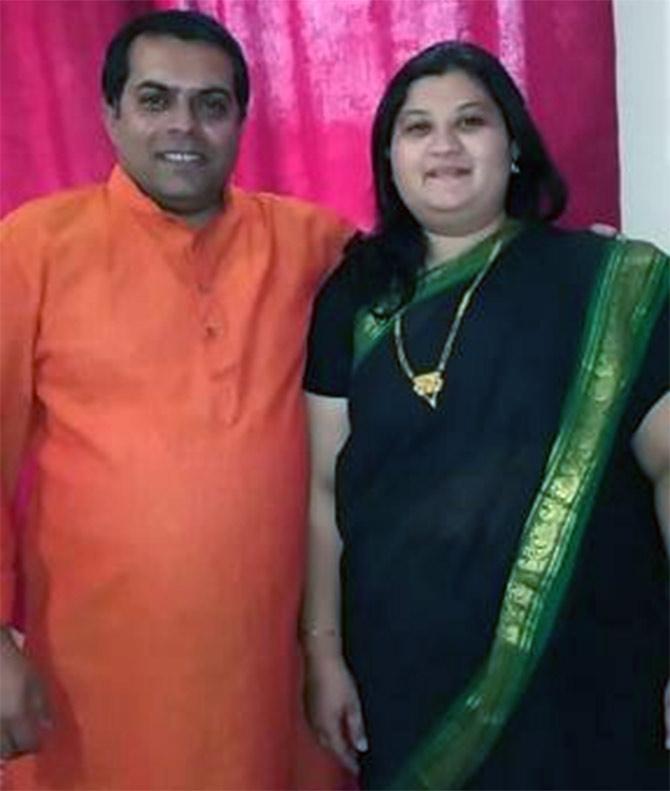 In 2007, I was working in Dubai.
On December 1, 2007, my parents called to inform that they had chosen a girl for me to get married to.
This was unacceptable to me.
I was educated (having earned dual masters degree), then how could my parents, all of a sudden, finalise a girl for me?
Why should I blindly say a 'yes'?
I said NO.
I was living with my elder brother and his family then.
My elder brother is very close to me, so I discussed this with him.
He told me to meet and talk to her and then finalise.
Next he spoke to my parents about this, and they accepted.
On December 16, I flew down to India.
I reached my home in Pune and on December 18, we went to her town, Sholapur.
For the first time, I was meeting a girl for marriage. And it was first time for her as well!
We reached her house in the afternoon and had lunch.
Right after that, her family members (uncles, aunts, elder brother and grand parents) gathered.
It was very uncomfortable for me.
With so many people around, it made me feel like a 'showpiece'.
At 3.30 pm, Samina walked in. She was wearing a pink salwar kameez.
This was the first time I was seeing her.
And I was simply smitten by her cute looks.
It was love at first sight.
I asked my bhabhi (sister-in-law) that I wanted to speak to her.
Samina took permission from her elders and we got 10 minutes to speak to each other.
My bhabhi and her cousin came along with us.
While talking to her, I discovered a spark.
There was something in common between us.
The 10-minute discussion went well, and I said 'Yes'.
That evening itself, we got engaged.
I, now had to agree that whatever parents decide for their children is always right and in their faith.
As she was still pursuing studies, our marriage was slated after she completed her education.
On May 27, 2008, we got married.
She works as a teacher and I am into human resources.
We are blessed with a boy who is now five years old
Click here to read more Jab We Met stories