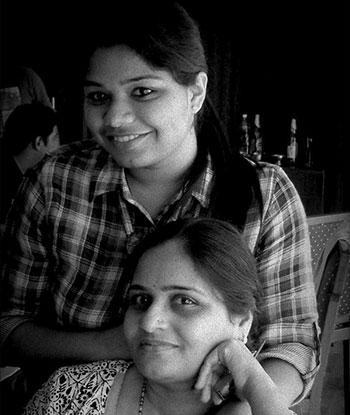 'My little girl, cute and chubby, turned into a purpose behind my smile, each day since I first saw her.
'As a mother, I comprehended what the world would look like for her and all I petitioned God for her not to fall in a trap of Love.'
Alka Purushotham, 26, beautifully narrates her own story from her mother's eyes, and tells us how an unexpected incident in her life changed the mother-daughter relationship forever.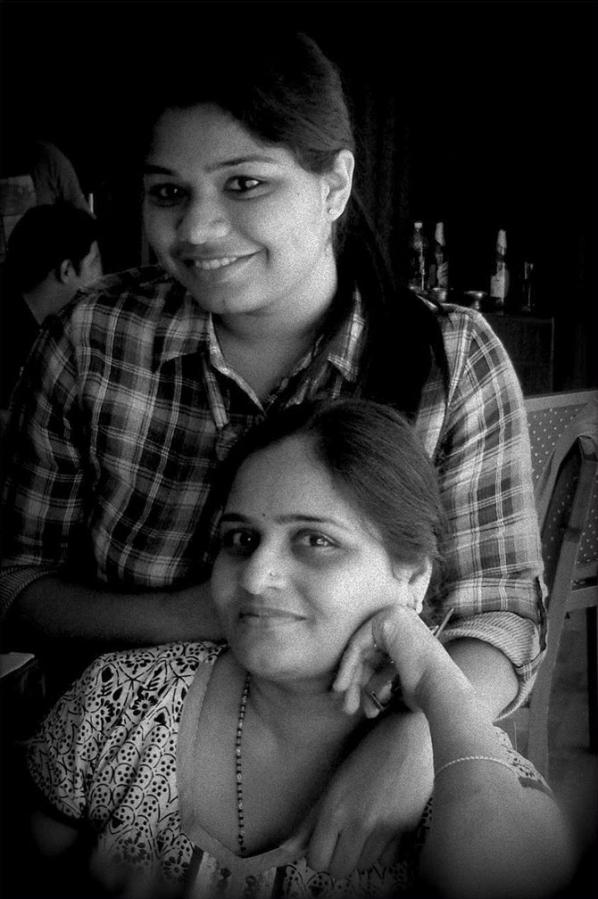 IMAGE: Alka with her mother Vaani Purushotham.
It was a Tuesday morning when I first saw her. My heart pounded like never before.
From that moment I knew she was mine for eternity.
I assured myself I'd love her like nobody ever would, and do everything to keep her happy.
I closed my eyes and thanked God for giving me a precious little daughter.
Ever since I was expecting a baby, I only wished for a healthy child. But my baby was more than what I could ever have wished for.
My little girl, cute and chubby, turned into a purpose behind my smile each day since I first saw her.
I learnt to be stronger, kinder and wiser around her.
As months passed, I only wished for the time to pause, so that I could just be in that moment with her.
I knew starting here, I needed to set her up to acknowledge all the best and the most noticeably awful things the world had to offer.
My husband and I chose to give our best and subsequently she was above everything else in our lives.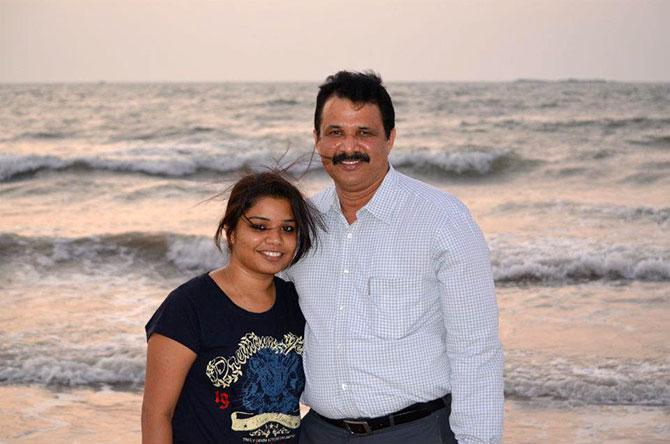 IMAGE: Alka with her father Purushotham M.
Over the next few years, we brought her up like responsible parents.
Sending her away to school was agonising simply because she had to be far from me the entire day. The fact that I had to educate her kept my spirits high.
By the time she turned seven, my health gave up on me, which is why I could not help her revise the topics she learnt in school.
I was prone to severe wheezing because of which I lost my voice most of the time.
My little girl learnt to do everything all by herself. She was a brave girl; I remember at the age of six she was off to Mumbai to live with her uncle and grandma during her summer vacations.
It was hard for me to let her go, yet I was amazed on the grounds that she was alright to live far from her mom and dad.
As years passed, my girl was now a teenager. I had also grown as a mother.
Little did I know that there would be a time when I could disconnect with her emotionally. Was it me or did she not love me anymore?
Yes, she obviously did! I could see that. But something was just not right! There was something that she was hiding.
I hoped she wasn't doing anything she wasn't supposed to. I was curious and anxious and I longed for that adoration she had for me as a child.
She was just an above average performer and with the hope of making her extraordinary we sent her to hostel for her 9th and 10th grade.
It broke us, but as parents we had to portray the opposite. We knew it broke her as well and she continued to express the same in her letters and e-mails she sent us.
She performed quite well in her board exams and she was finally home.
At plus two (Class 12), she changed considerably more as a person. I knew she was concealing things from us.
As a mother, I comprehended what the world would look like for her and all I petitioned God for her not to fall in a trap of Love. Yes! I was a typical Indian mother in 2008.
She completed her engineering degree in the next four years. I was proud of her.
However in these four years we had a great deal of differences. She behaved like she knew more than I did. I was goaded by her mentality. Little did she know that we were of her age at some point of our life?
There was one other thing that we generally quarreled over, her male friends.
Not that there was issue but rather I had an instinct that she was dating one of them and her life is ruined thereafter. But she eventually opened up about them and made sure she imparted their friendship with me. I was happy she kept me informed.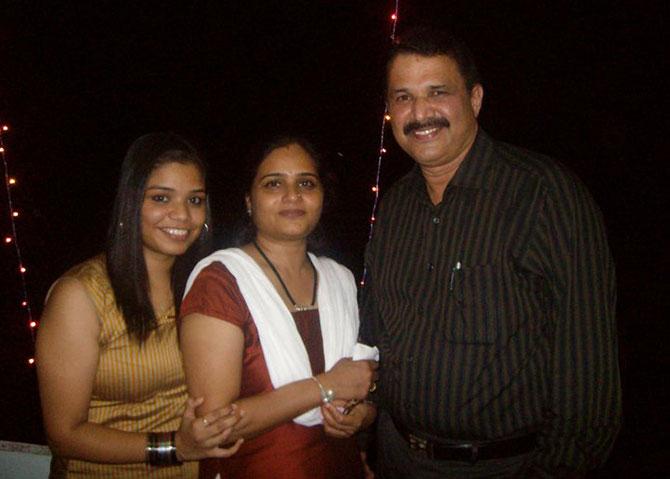 IMAGE: Alka with her parents.
In her early 20s, I sensed her desire to travel abroad for her masters. Though we didn't like the idea, we upheld her to seek her dreams. Unfortunately, her visa failed to approve of her dreams.
We were glad, simply because our only daughter would continue to be with us. Soon after this, she ventured out to the city to seek an occupation.
In the next couple of years, she appeared to do well and I was happy because I found a friend in my little girl.
She practically shared everything she did. However, I felt there was something more to what was happening in her life.
Until one day, she revealed her desire to get married to the love of her life. I wasn't in favour of it.
Yet, her dad was enthused about supporting. He felt she was a grown-up, who realised what a good fit (the boy) was for her. He wanted her to be happy. My instinct didn't help me support her. I chose not to contend on this matter.
A year later, she came to me with a broken heart and wept hysterically. She had lost her love and imagined that everything (in life) was over.
I dreaded this all my life. I never wished to see my girl hurt. I was drawn back to those days, when I held her in my arms and put her to sleep.
I sensed that I'd finally found my long, lost daughter.
I promised I'd ensure things work out fine for her and that I would be there for her, regardless (of what happens). I was now good to set her in a world without me.
Today she is my closest companion and we (sometimes) talk like senseless adolescent ladies.
I am in another phase of life with her and I want time to pause. At the same time I do accept there will soon be a day when I see her off, just to begin another venture.
The author Alka Purushotham holds an engineering degree in biotechnology and works as a SAS programmer for Glaxosmithkline Pharmaceuticals Ltd in Bengaluru.