Television stars share their fond memories with Rajul Hegde.
How do TV celebs plan to spend Father's Day?
What are their fondest memories with their dads?
Hiba Nawab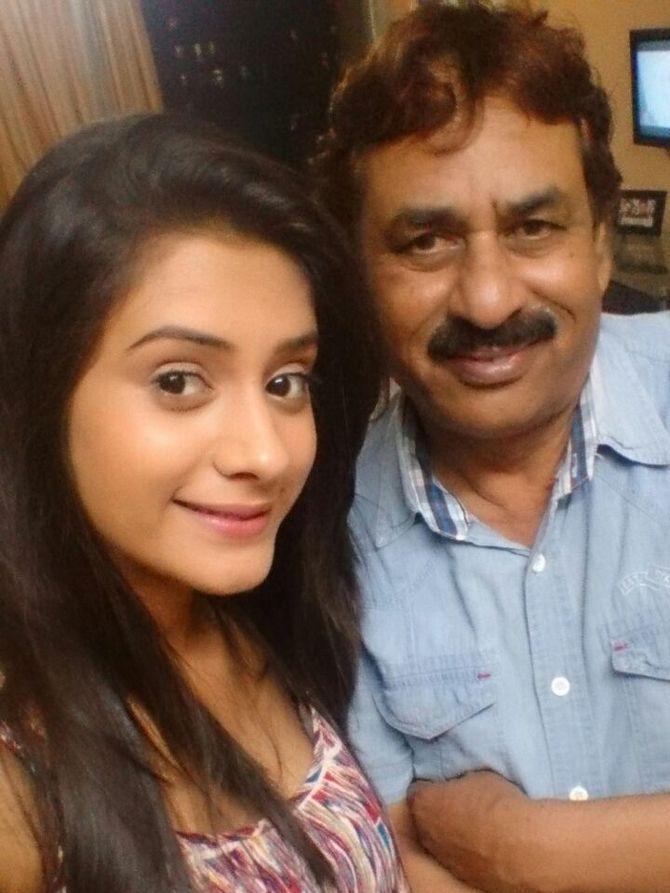 I share a special bond with my dad, Dr Nawab Firoz Ali.
He's more a friend than a dad.
Both my parents, especially my father supported me to pursue my acting career.
Among my fondest memories with my father include one where I would pretend to be a journalist and interview him every night for half an hour! And he would patiently answer my questions.
My dad doesn't live in Mumbai but he is down at the moment, which is great because I am hoping to give him a special surprise!
Photograph courtesy: Hiba Nawab
---
Shakti Arora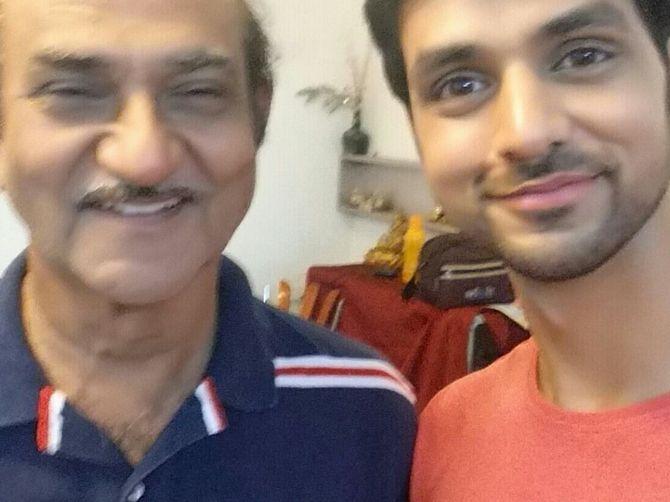 My father and I share a special bond; he's supported me in whatever I wanted to do.
He's been a great teacher, a simple person and a source of inspiration.
We had a car and a driver but he never took the car to work; he left it home for us to use. He'd ask the driver to drop him to the bus stop and drive back home.
I don't ever remember him raising his hand on us and he was always up to try something new.
Once, when my mother was travelling, he took over the kitchen and learnt to cook!
We don't celebrate Father's Day because, frankly, it is new to us. But I tend to by him something small -- a belt or a wallet or a pair of nice shoes -- because if he it's expensive, he won't use it!
Photograph courtesy: Shakti Arora
---
Sara Khan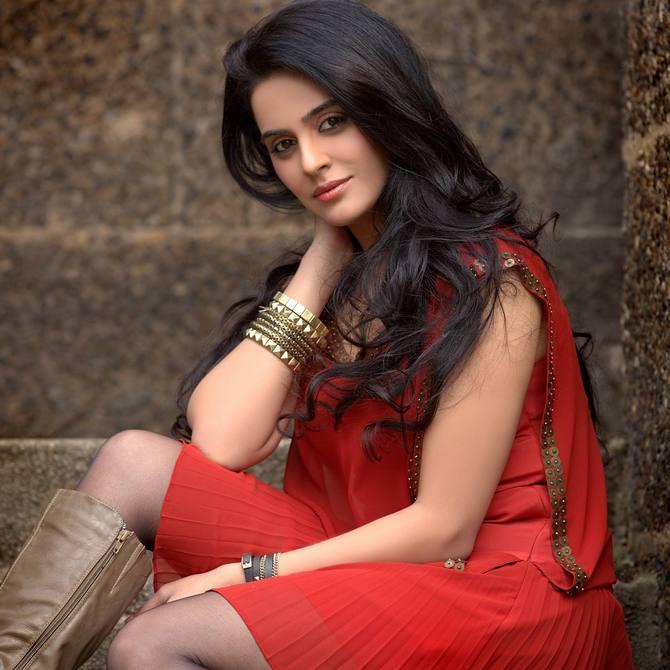 Fathers have a very special bond with their daughters and I am my daddy's girl.
I am who I am because of him.
My dad and I are buddies: we would go for long drives, share jokes, tease and trouble mum and once in a while even have a fighting match! :-)
He's been my idol and I learnt more from him than anyone else.
I don't remember seeing him sad or angry; he just took on life's challenges with a smile.
My father passed away six years ago but he remains alive in my heart.
Photograph courtesy: Sara Khan
---
Neil Bhatt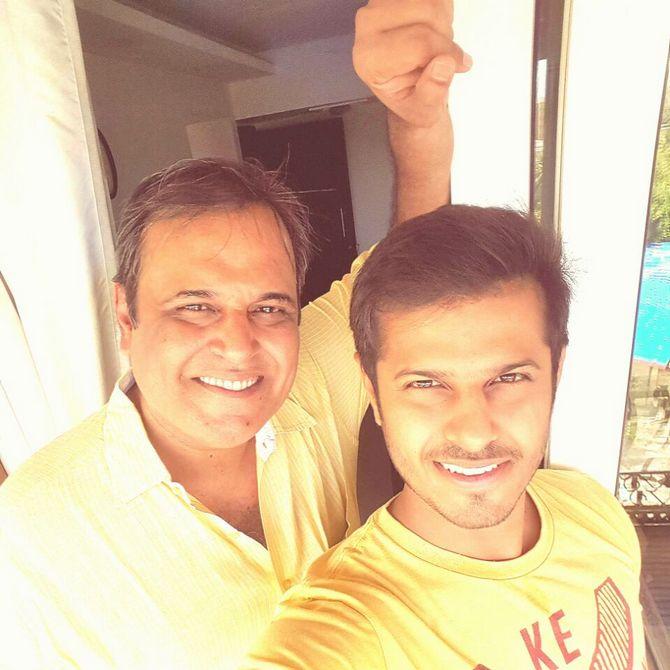 My dad has been a real support for me and he has always been there.
He practices what he preaches and teaches by example.
My father taught me to smile in the face of adversity and breathe when I am angry.
These learnings have taken me a long way.
Photograph courtesy: Neil Bhatt
---
Nikita Dutta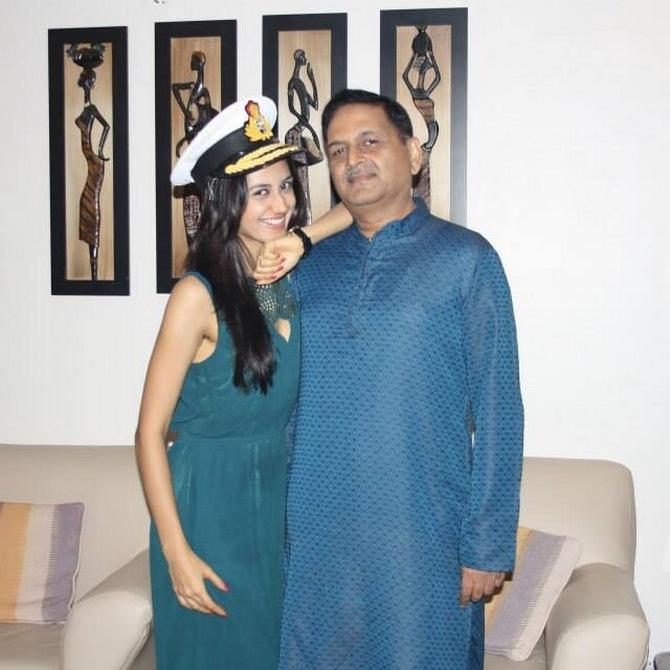 My father encouraged me to step outside my comfort zone.
He taught me to push my limits and taught me to never to give up on my principles.
He inculcated discipline in me and prepared me to face the world.
Photograph courtesy: Nikita Dutta
---
Sumit Kaul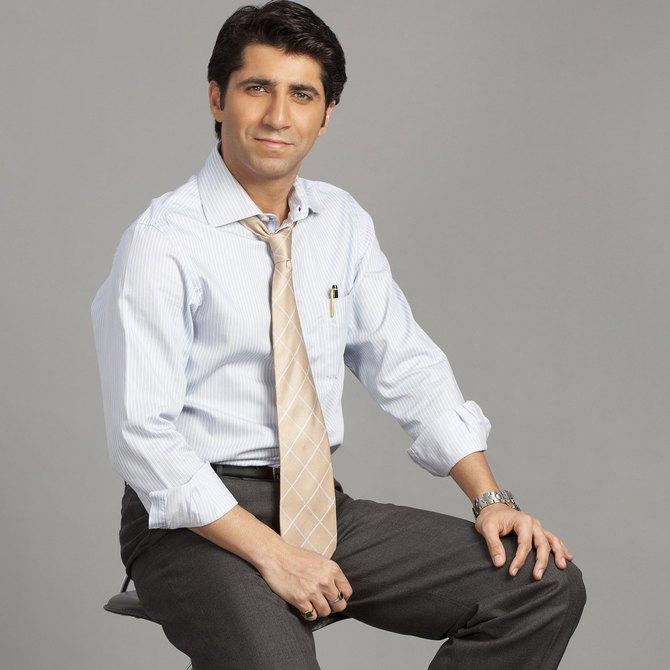 I have always looked up to my father; he's been my hero and my idol.
Over the years we've had several differences in opinion but I realise how similar we are.
He led by example and he was always there for me when I needed him the most.
His opinion matters the most to me and I hope I can be as good a father to my daughter.
Photograph courtesy: Sumit Kaul
---
Debina Bonnerjee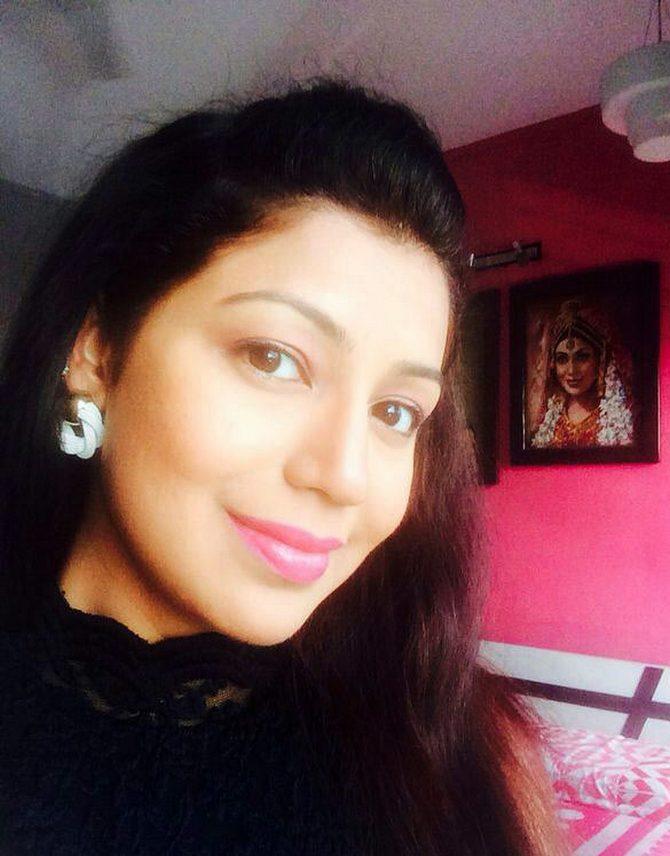 My dad always said I was a rich daughter of a poor father! :-)
I never had an affluent childhood but I also was never deprived of anything because of my father.
He would travel in trains and busses but would never compromise on our education or our dreams.
That's the unsaid bond that I came to appreciate even more as I grew older.
Photograph courtesy: Debina Bonnerjee
---
Himmanshoo Soni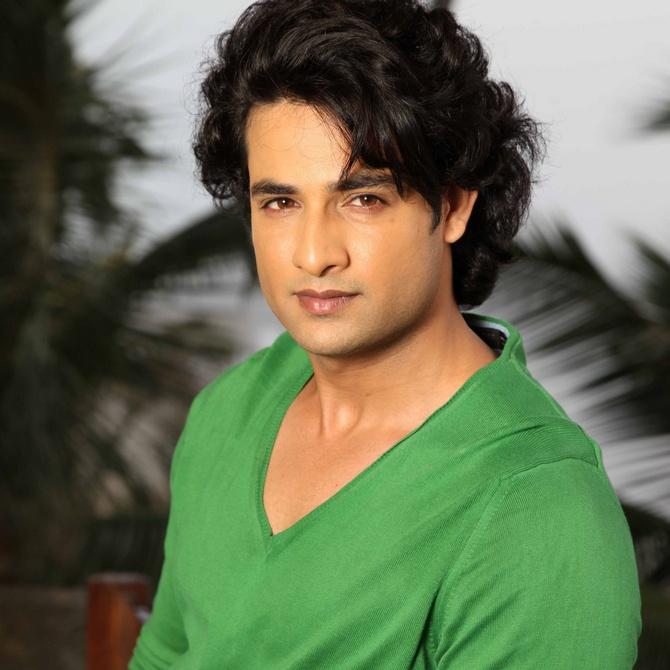 This Father's Day also happens to be International Yoga Day.
And as luck has it, happen to be in the same city as my dad.
So the plan is to go for a yoga class with him on the day and spend as much time as possible with him.
As children we would begin the day by wishing him, giving him lots of surprise gifts and cut a cake in the evening.
I cannot thank my father enough for all his love and support and everything he did for me and without a doubt, I will be there for him too.
Photograph courtesy: Himmanshoo Soni
---
Rashami Desai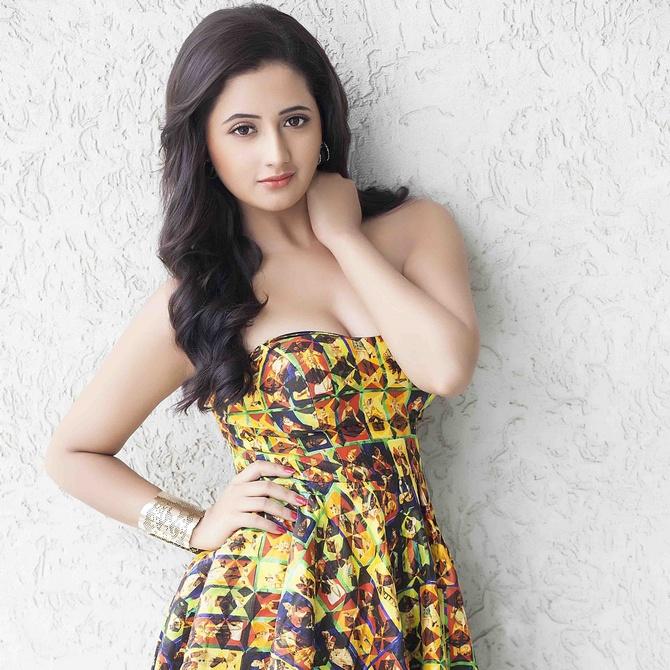 My father is my guardian angel.
He is always around me to protect me and guide me.
He is no more and so I miss him a lot; but I have lots of memories of him that keep me going.
Photograph courtesy: Rashami Desai
---
Rohit Bakshi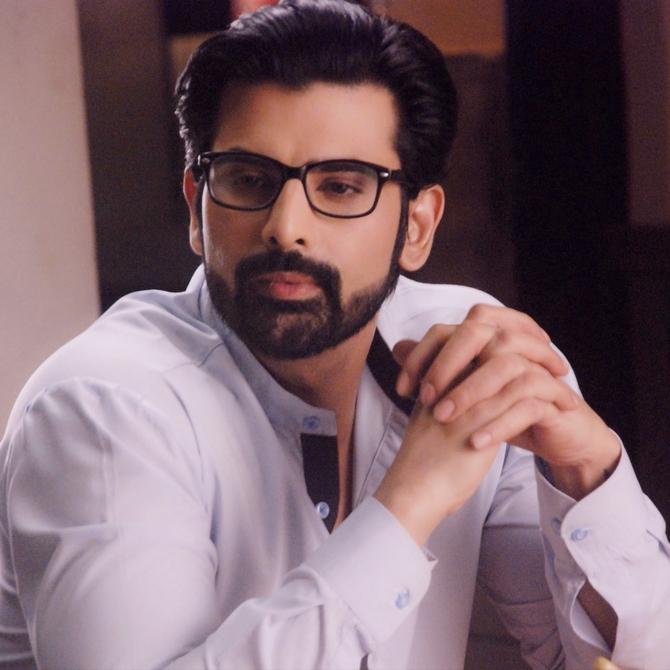 My father is a self-made man and he is my inspiration.
I look up to him and I seek his advice whenever I am unsure or if I am unable to solve a problem.
We share a special bond and it only got stronger after my mother passed away.
My dad is my hero.
Photograph courtesy: Rohit Bakshi
---
Aniruddh Dave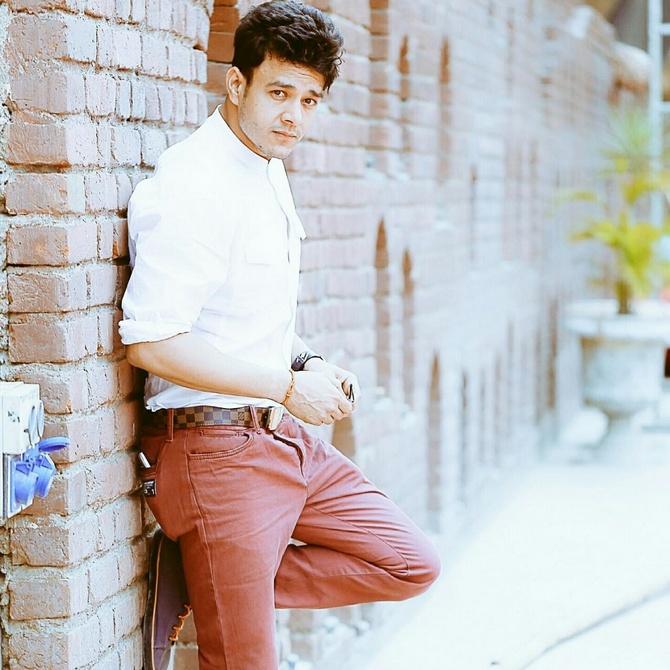 Among the fondest memories I have of my father are the evenings when he took us to the cinema.
We'd eat pyaaz ki kachori, samosas! Oh! He would pamper me so much! I'd get anything I want!
Those were the days!
Sadly, I don't have the day off so I won't be able to visit him back home so I plan to send him a gift.
Photograph courtesy: Aniruddh Dave