She often gets mistaken for her son's girlfriend and is being touted as the 'world's most youthful mother'.
Age is just a number for Liu Yelin, a 50-year-old from China.
One look at her pics and you'll easily mistake her for someone in their early 20s.
A retired librarian, she's a star on Instagram with followers wanting to know about her age-defying formula.
Born in 1968 in Henan Province, China, she has 28,000 followers on Instagram and more than 75,000 admirers on Chinese social media site Weibo.
These stunning pics from her Instagram profile will make you go Wow.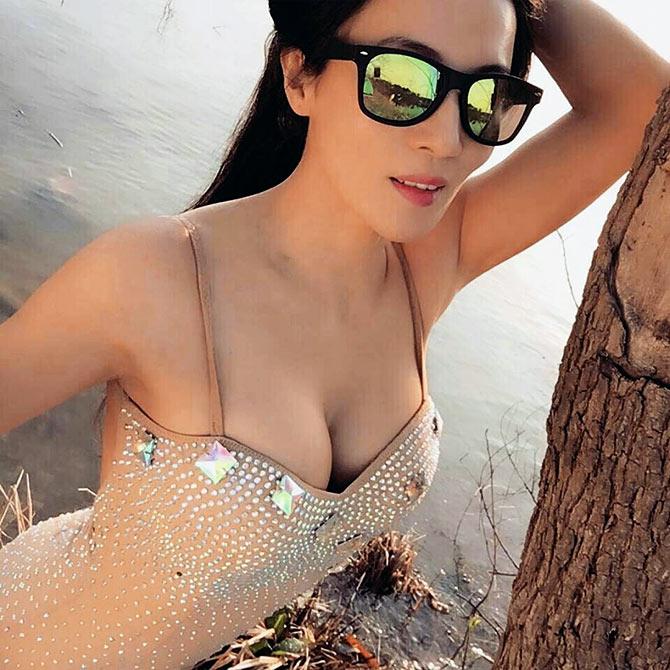 IMAGE: It's hard to imagine that Liu Yelin has no wrinkles on her face -- she rarely uses make up.
All photographs: Kind courtesy Liu Yelin/Instagram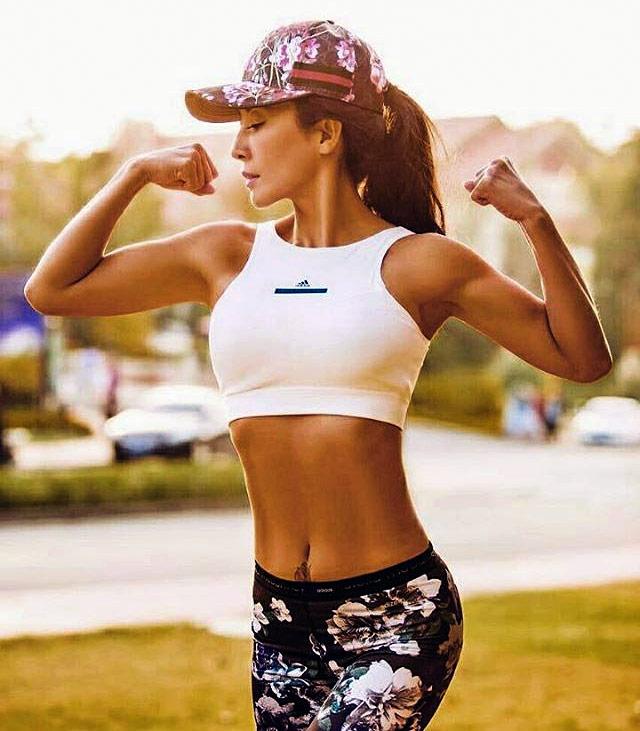 IMAGE: A mother to a 22-year-old, Liu Yelin loves to work out every day.
Her Instagram feed is cluttered with pics of her working out, taking a walk or swimming.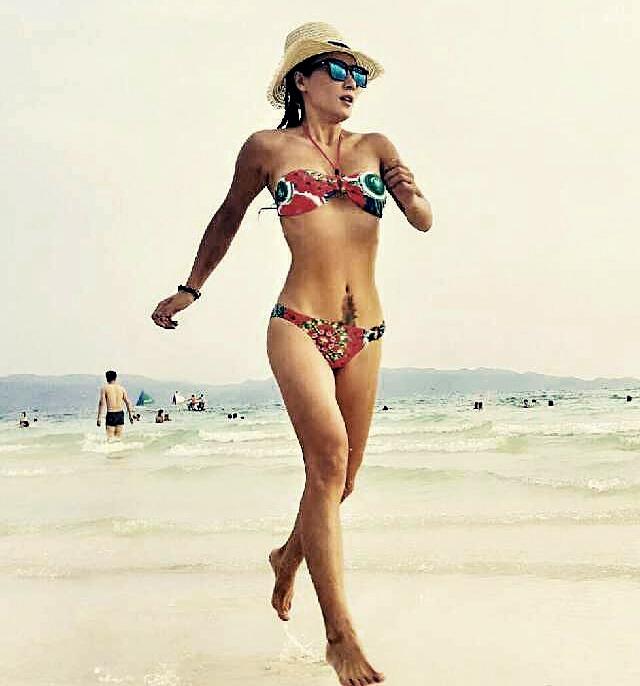 IMAGE: If she's not weight training at the gym, Liu Yelin takes a swim. Her son feels that regular exercise is the secret to her youthful looks.
In 2016, she set a challenge for herself and swam approx 12 km across the Strait of Malacca in four hours.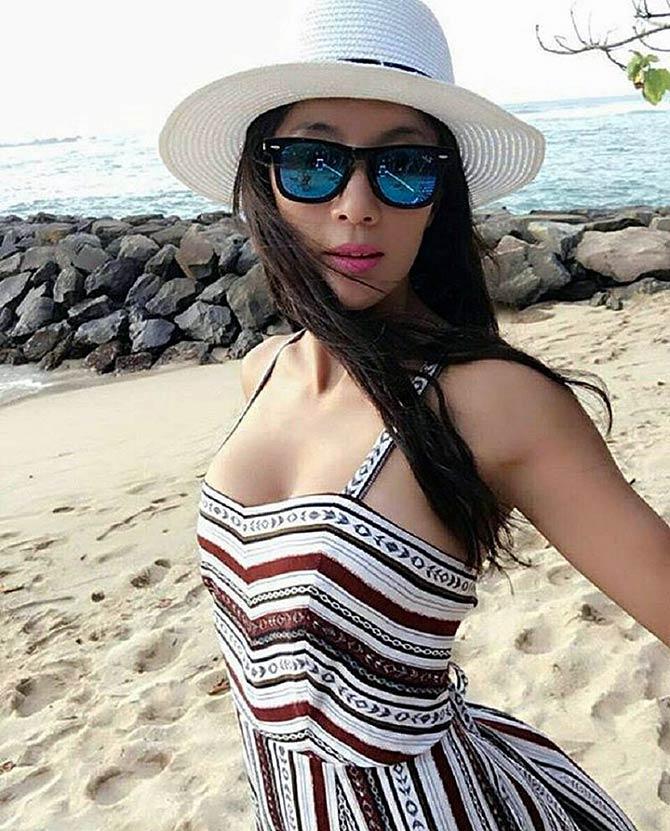 IMAGE: Liu often poses by the beach -- in her running shoes, in a bikini or in summery clothes like these.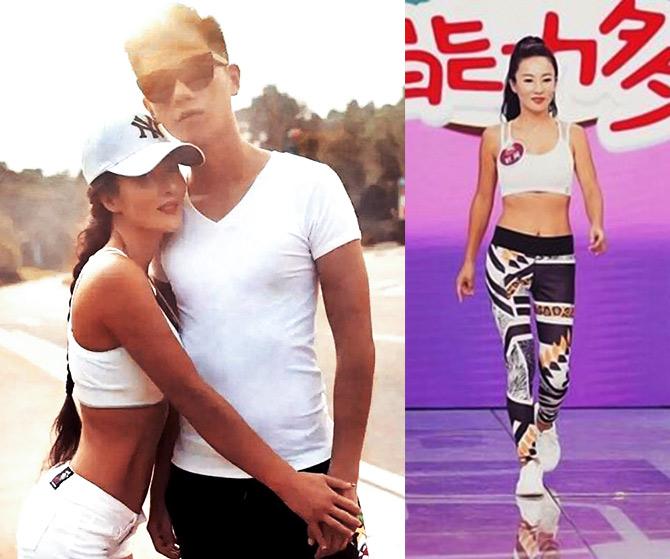 IMAGE: According to her son, Xie Yixuan, left Liu was the prettiest girl in her school. Going by her runway appearance, right, there's little doubt that she's still very pretty and fit for her age.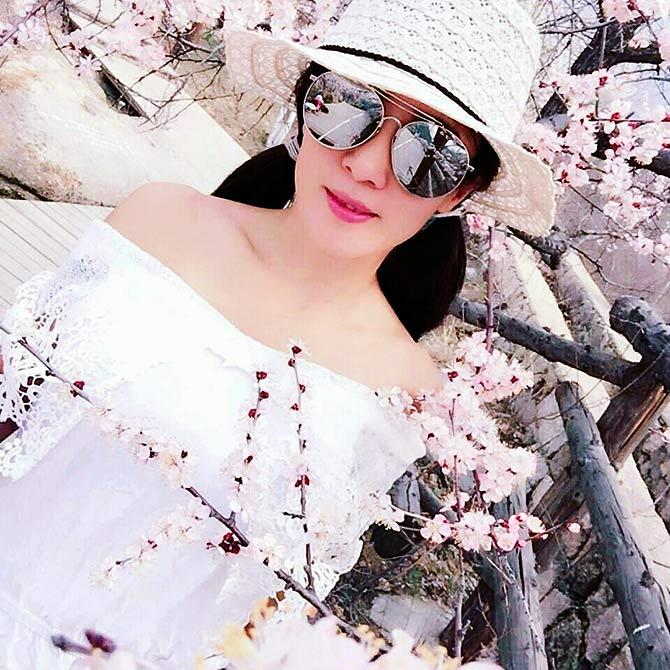 IMAGE: 'I want to stay this beautiful when I'm 80 years old,' Liu said in an interview to Daily Mail.
'I share my stories because I want to encourage more women to keep up exercising for a more beautiful and confident self,' she added.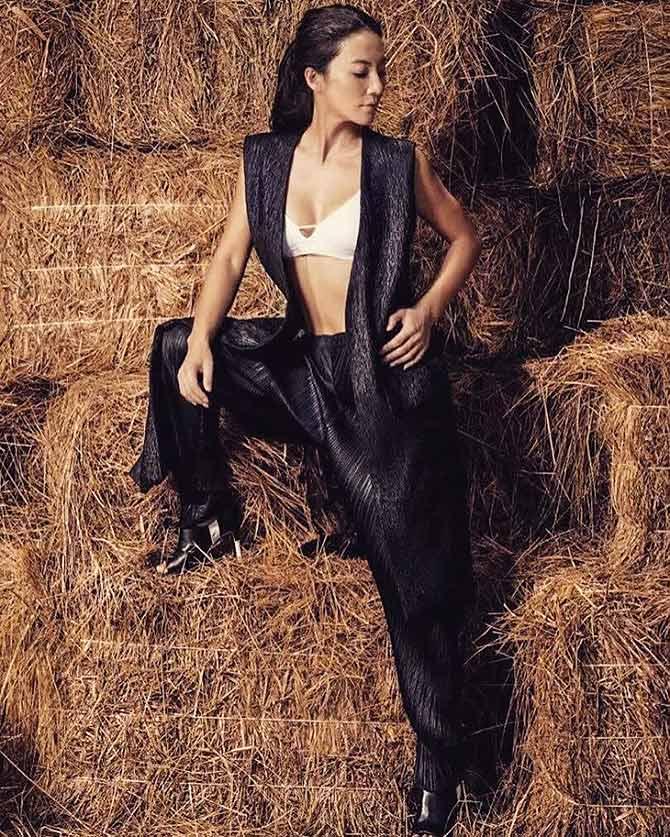 IMAGE: Liu got interested in fashion at an early age and today, keeps herself busy doing shoots.