Neetu Prabhakar will represent India in Mrs International 2017 on August 11, 2017.
The finale of Mrs India International 2017 was held at The Lalit in Mumbai on May 20.
It was a sight to watch the talented mommies from different states of the country battle it out for the crown.
Neetu Prabhakar who was crowned Mrs Chandigarh beat 16 Indian-origin contestants from Dubai, US and Indian states to bag the title this year.
An HR professional with 10 years of experience, Neetu will represent India on the international stage for Mrs International 2017 at Virginia on August 11, 2017.
"My friends would always tell me to try modelling because I had a good personality. This time I tried and won. I am really excited and feel lucky to win this title," Neeta told Rediff.com.
Revealing her secret behind the win, she says, "I believe in a fit mind and fit body. I practice yoga and meditation."
Neetu is 5'5" tall and weighs 55 kg. She has a five-year-old son Sidhant.
Presenting all the action from the runway.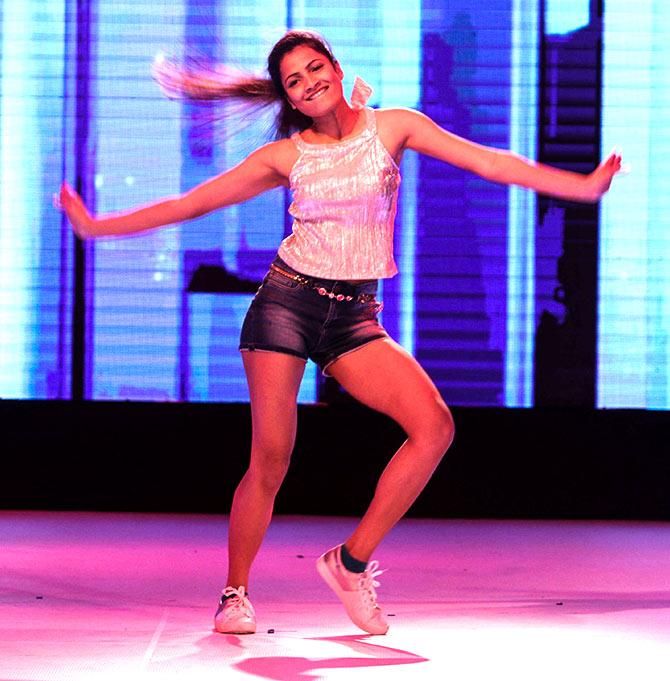 IMAGE: A contestant shows off her dance moves in the talent round.
All photographs: Pradeep Bandekar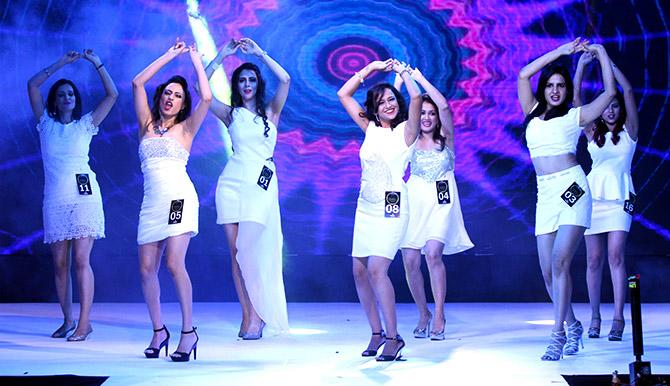 IMAGE: Contestants groove to the music in the group talent round.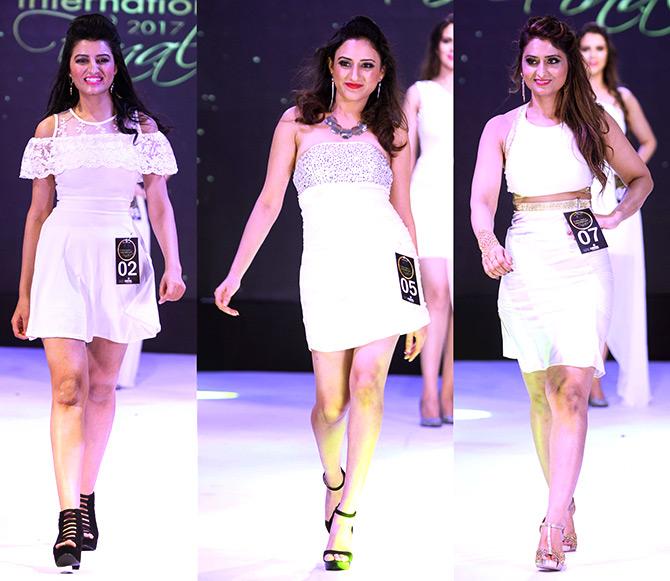 IMAGE: The women take to the runway. To the extreme right is Neetu Prabhakar.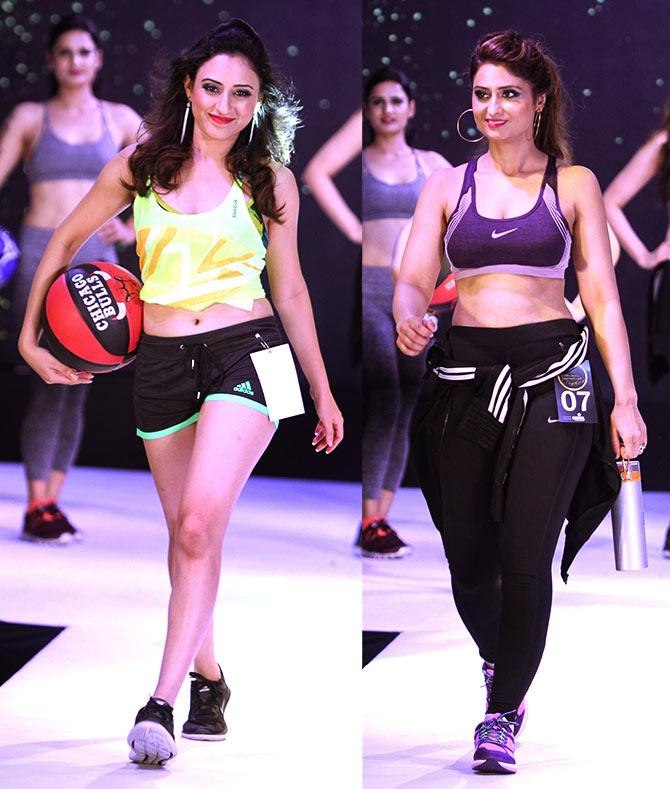 IMAGE: Contestants had to prove their mettle in the sportswear round. Neetu, right, is cool and confident.


IMAGE: A contestant shows off her toned bod and flexible moves in the sports round.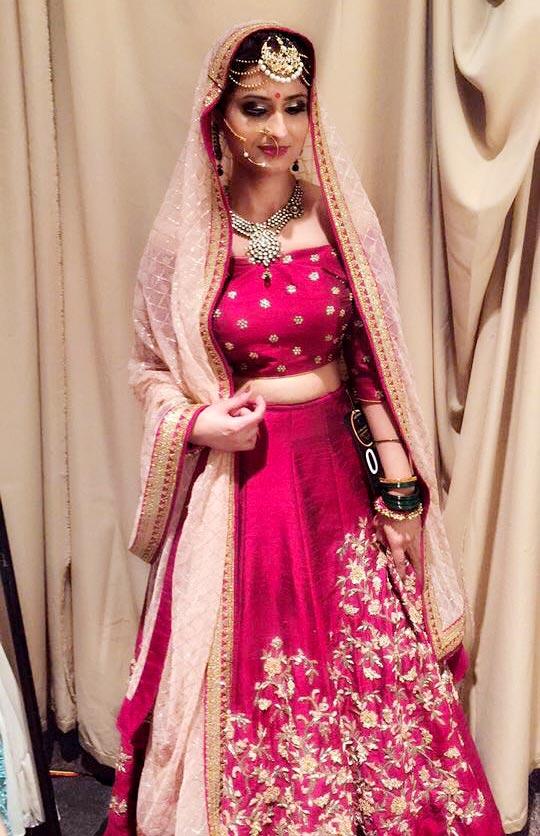 IMAGE: Neetu Prabhakar looked like a bride in this pink embellished lehenga in the traditional wear round.
Photograph: Kind courtesy Neetu Prabhakar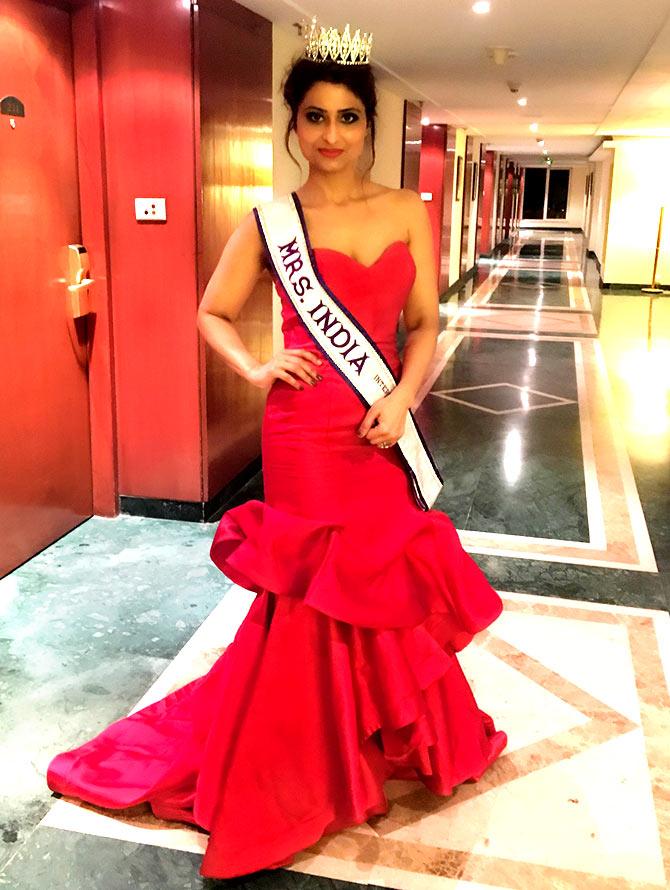 IMAGE: On May 14, Neetu had won Mrs Chandigarh. On May 20, she became Mrs India International 2017.
Photograph: Kind courtesy Neetu Prabhakar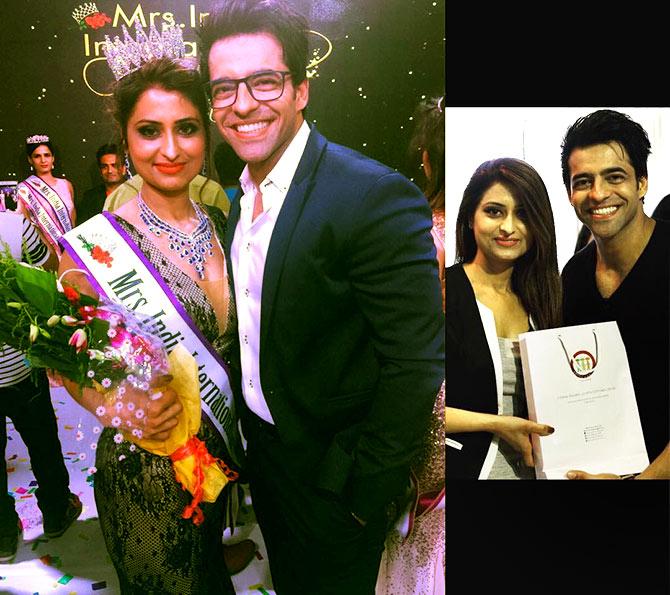 IMAGE: Mrs India Neetu Prabhakar is greeted by panelist and television actor Himanshu Ashok Malhotra.
Photograph: Kind courtesy Himanshu Ashok Malhotra/Instagram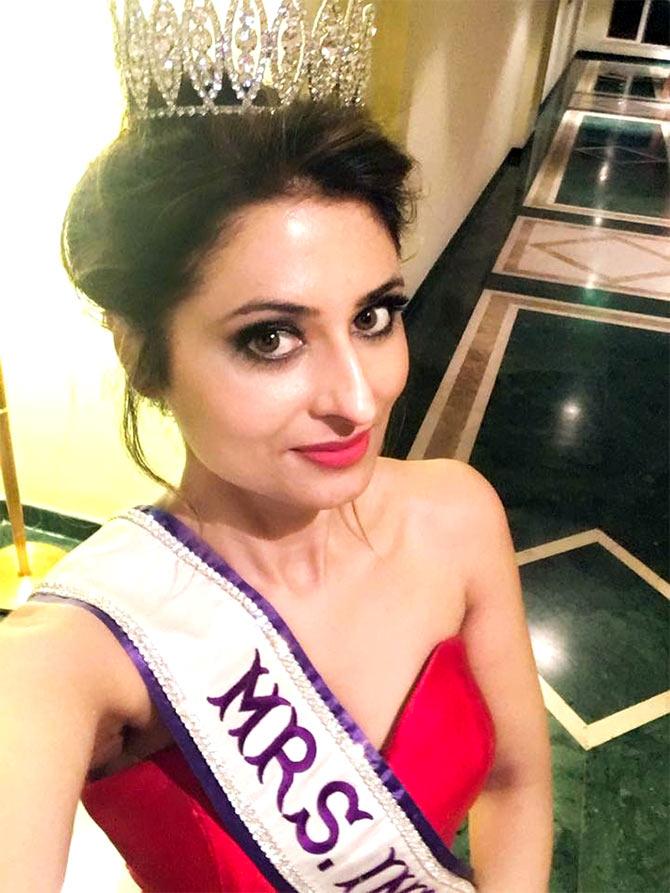 IMAGE: Neetu flaunts her winning crown and sash.
Photograph: Kind courtesy Neetu Prabhakar