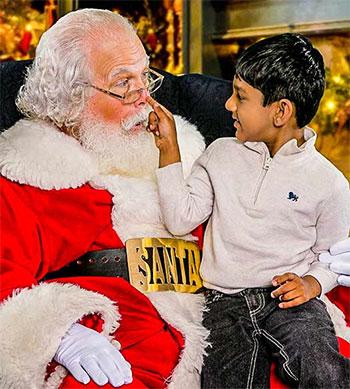 We'd asked you, dear readers, to tell us how you are celebrating Christmas this year. You can post your Xmas pics here!
Presenting colourful, Christmas photographs, sent by our readers.
Take a look!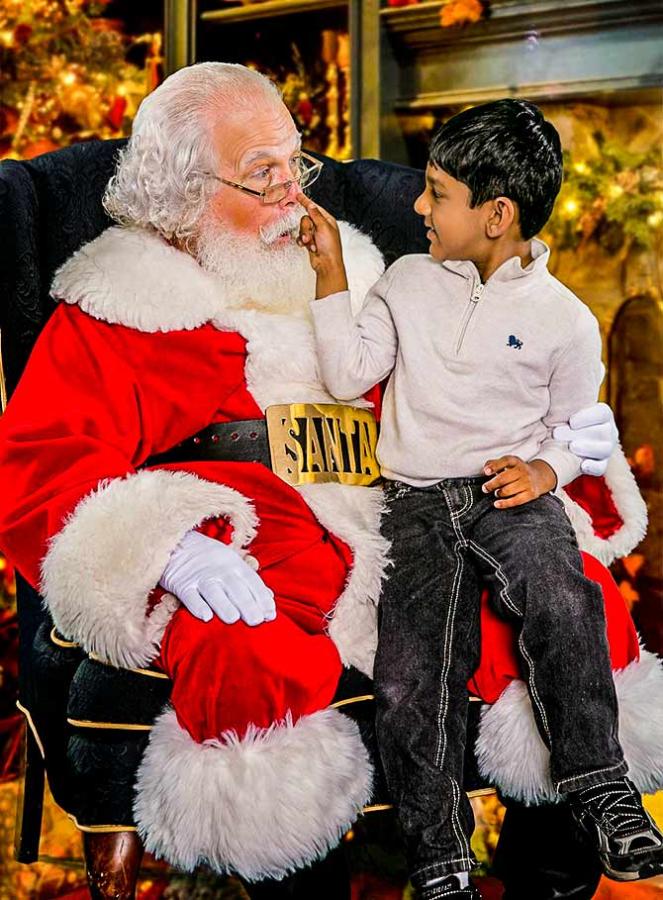 IMAGE: First up we have a picture of Danny meeting Santa Claus, shared by his mom Anna Thomas from the USA.
Looks like he's asking Santa Claus if his nose is real! :)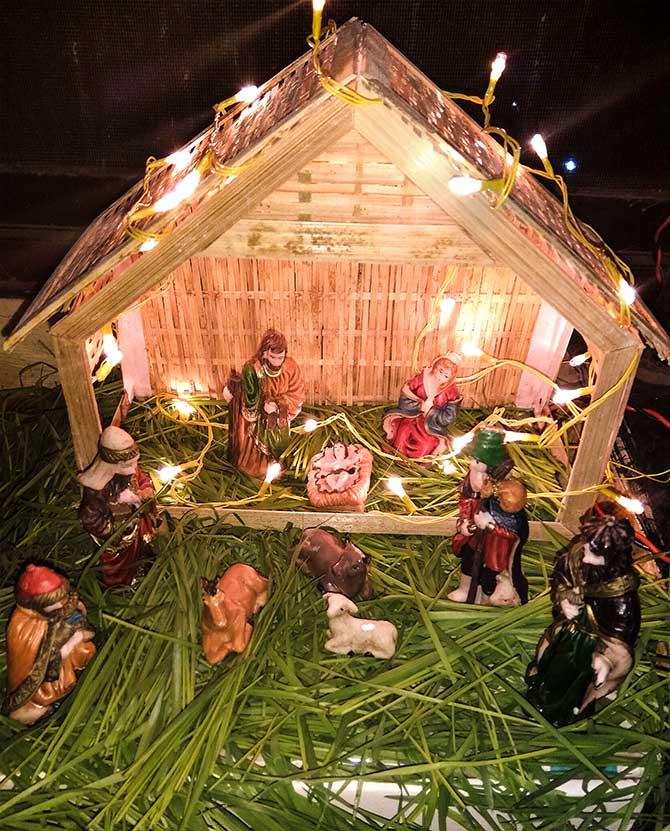 IMAGE: Jezreel Pannikot shared a picture of his crib.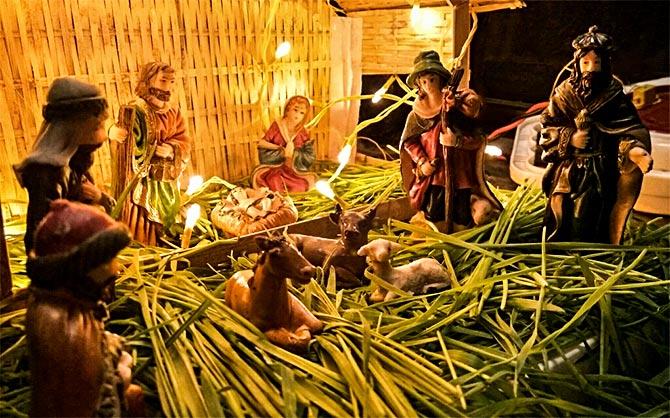 IMAGE: Here's a closer view. Isn't it cute?
Jezreel says, "I chose to stick to a rustic setting for the crib with a wooden frame and grass laid out on the floor."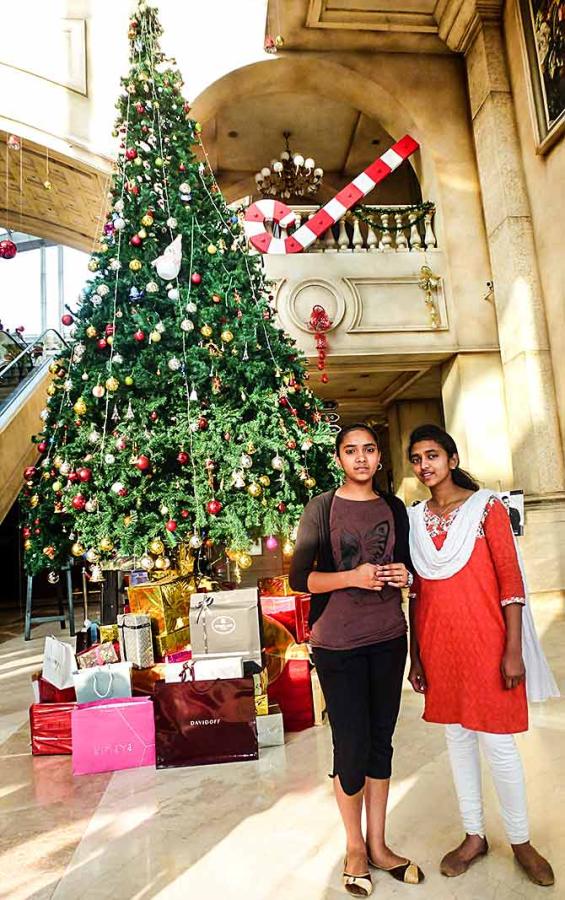 IMAGE:

Vishwas shared his picture of his nieces Pooja and Kavya, which was taken when they went Christmas shopping to UB City Mall, Bengaluru.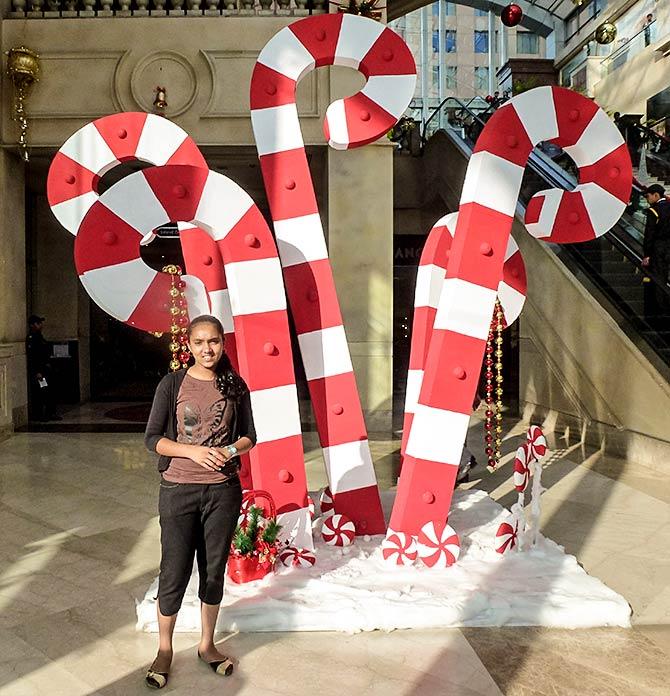 IMAGE: Vishwas sent us another picture of his niece posing next to candy sticks at the mall.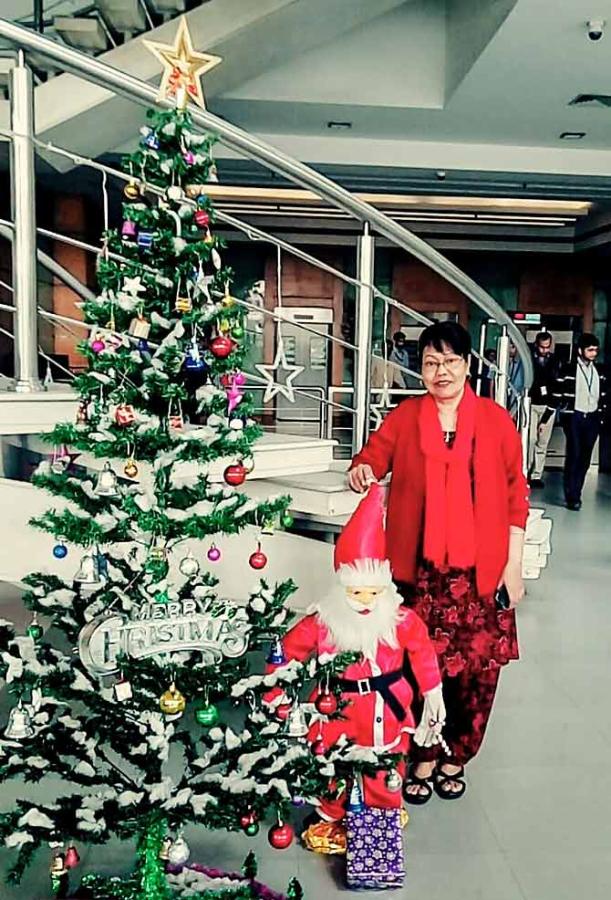 IMAGE: Lastly, we received this picture of

Magdalene Gomes, 57, who seems to have become a fan of Santa Claus.