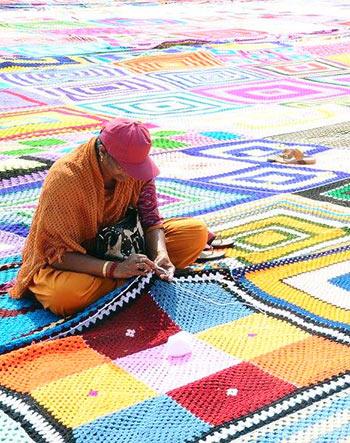 The massive 1.2 lakh sq feet blanket is proof of impressive teamwork!
On January 31, a group of women from Chennai entered the Guinness Book of Records for creating the world's largest crochet blanket.
More than 2500 women from 14 countries -- India, Australia , New Zealand, Switzerland, Poland, Turkey, UK, France, Germany, Bahrain, Oman, UAE, Kuwait, Qatar -- contributed to the blanket which was 1,20,000.98 square ft (11,148 square metres).
Six months ago, Subashri Natrajan conceptualised the idea and created a group on Facebook 'Mother India Crochet Queens'.
Over the days, women and crochet lovers from around the world got working on the cause.
"We kept in touch with each through WhatsApp and Facebook. They (women) restricted themselves to the simple granny square pattern, but some created their own designs. The blankets were then transported to Chennai where they were stitched together," a team member shared in an e-mail sent to Rediff.com.

The blanket was displayed at MNM Jain Engineering College in Thoraipakkam, Chennai.
Post the record, 8000 blankets were detached and donated to different orphanges and NGOs.
Take a look at these pictures from the landmark event.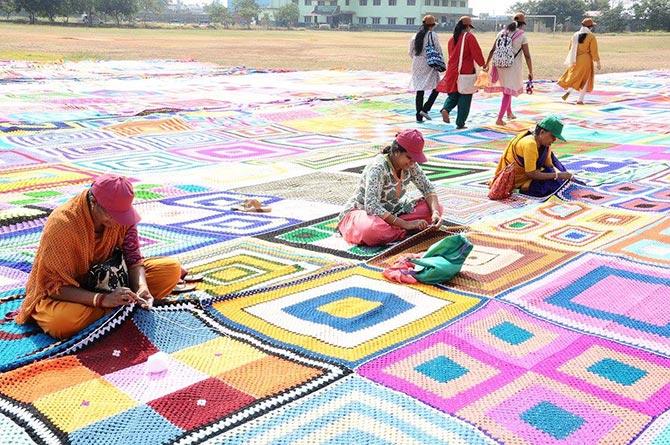 The women were briefed to bring square patterned designs which were transported to Chennai and put together for the record.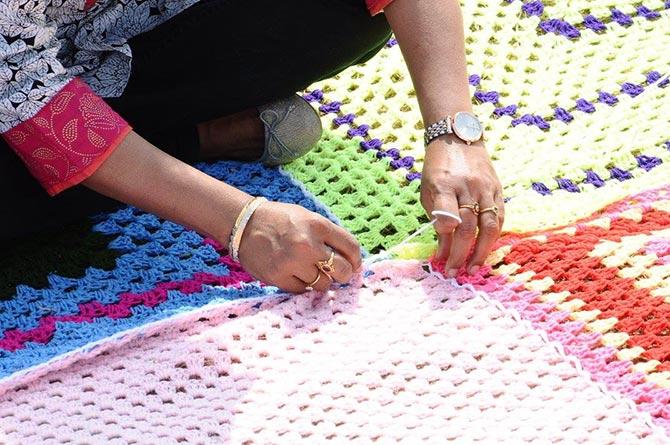 What seemed like an arduous task, was brilliantly co-ordinated by these women.
Even the sweltering sun could not stop them.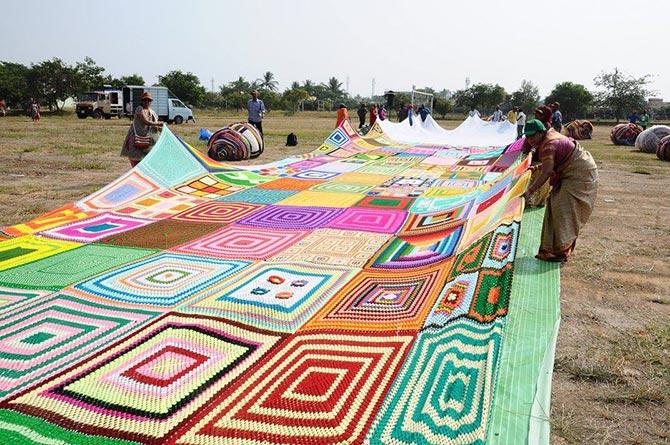 Each pattern was unique and brought its own colour. Drones were used to capture the magnificence of the task.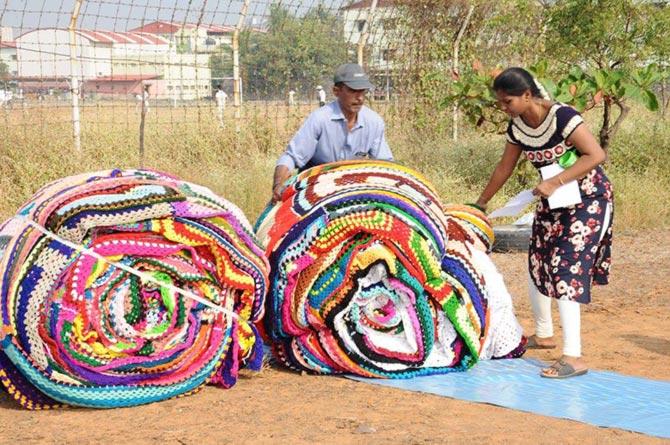 The volunteers kept track of the tiniest of details before rolling them over the ground.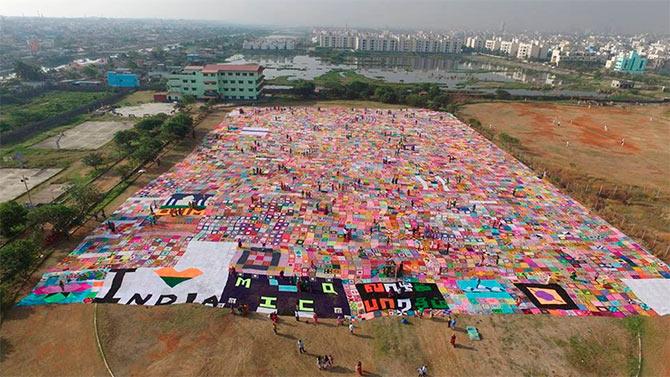 Now that's an aerial view of the world's largest crochet blanket. Isn't it amazing!
Take a bow ladies! You deserve all the applause for your patience and hard work!
Photograph: Kind courtesy, Mother India Crochet Queens