The actress shows you how to have some fun.
Photographs: Hitesh Harisinghani/Rediff.com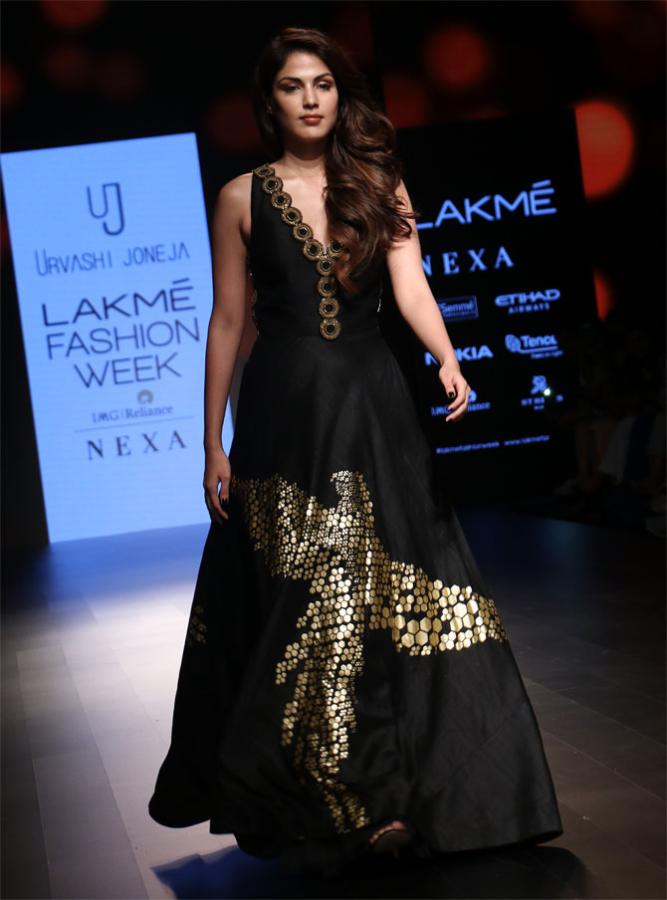 Rhea Chakraborty starts off, looking pretty and professional, as she walks the ramp for Urvashi Joneja.
Urvashi's collection for LFW this season is titled 'Away'.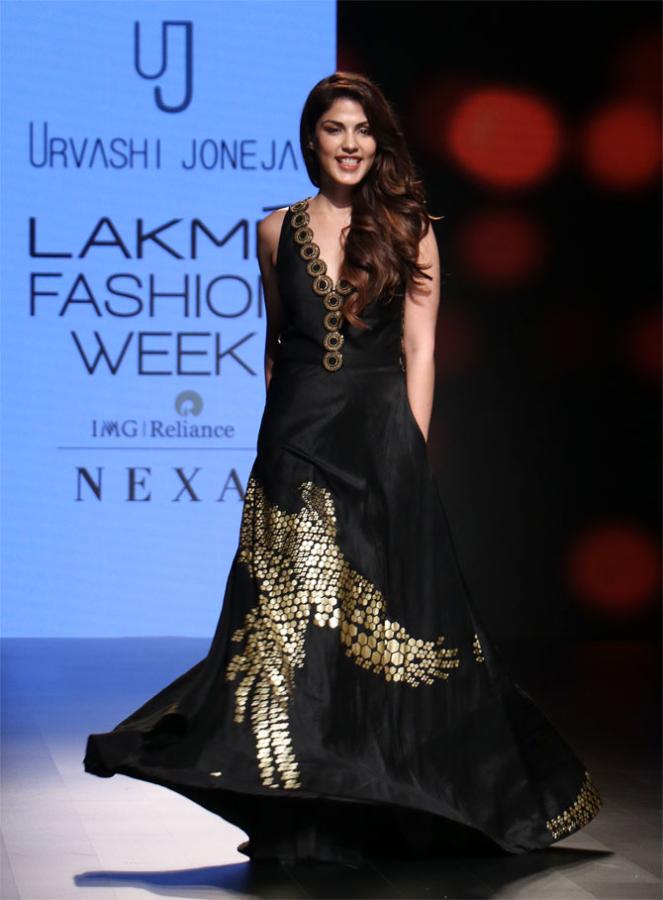 But then that lovely smile peeks out, as she gives her gown a slight twirl, letting the golden parrot catch the light.
As you may have noticed, the bird is created from individual hexagons.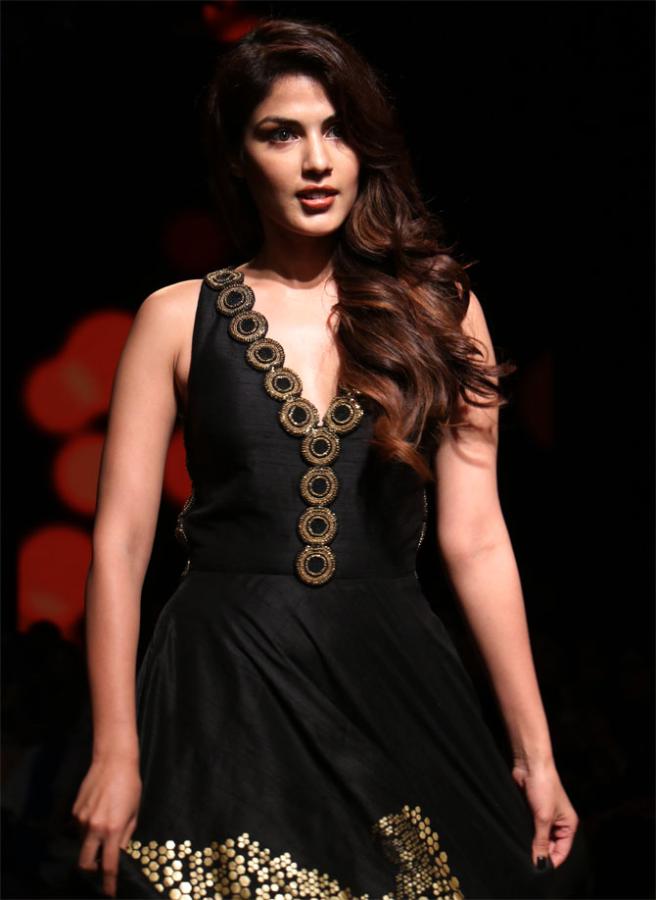 There she is again, daring the camera to look away.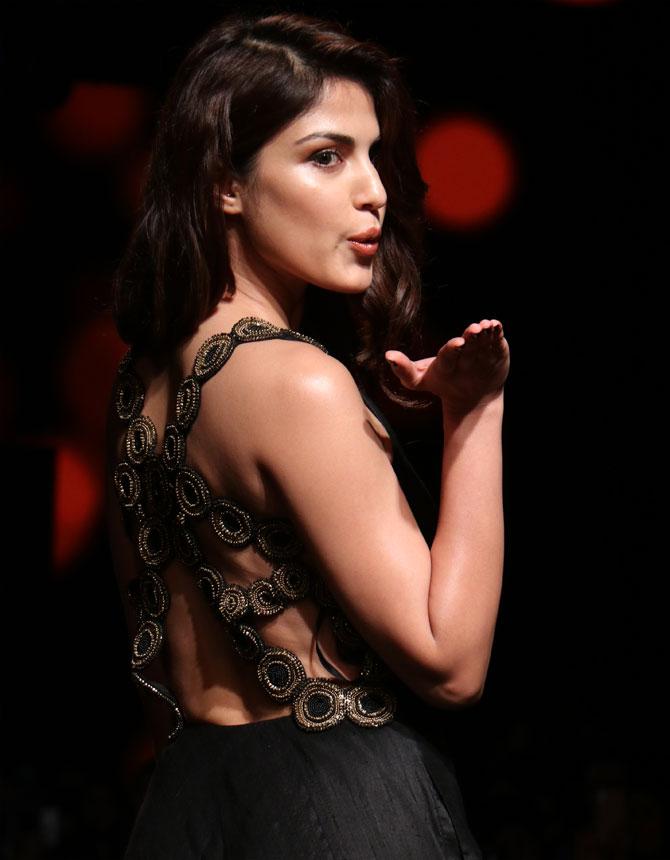 She blows a kiss to the audience as she shows off the gown's sexy back.
Clearly, she's having a blast :)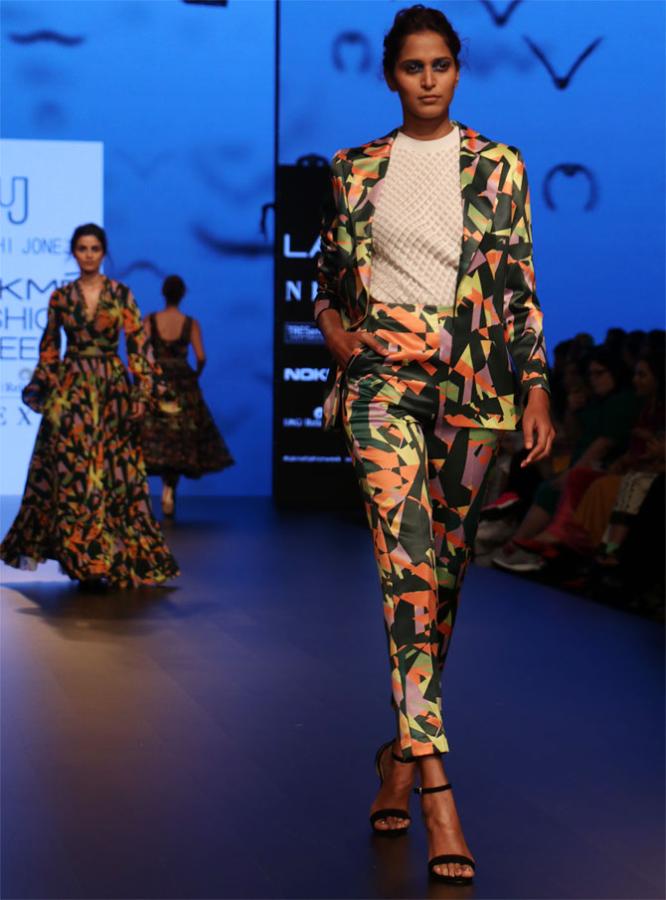 Designer Urvashi Joneja's love for geometry reflects in her designs.
This print, modelled by Mitali Rannorey in a pantsuit, looks equally stunning in a gown.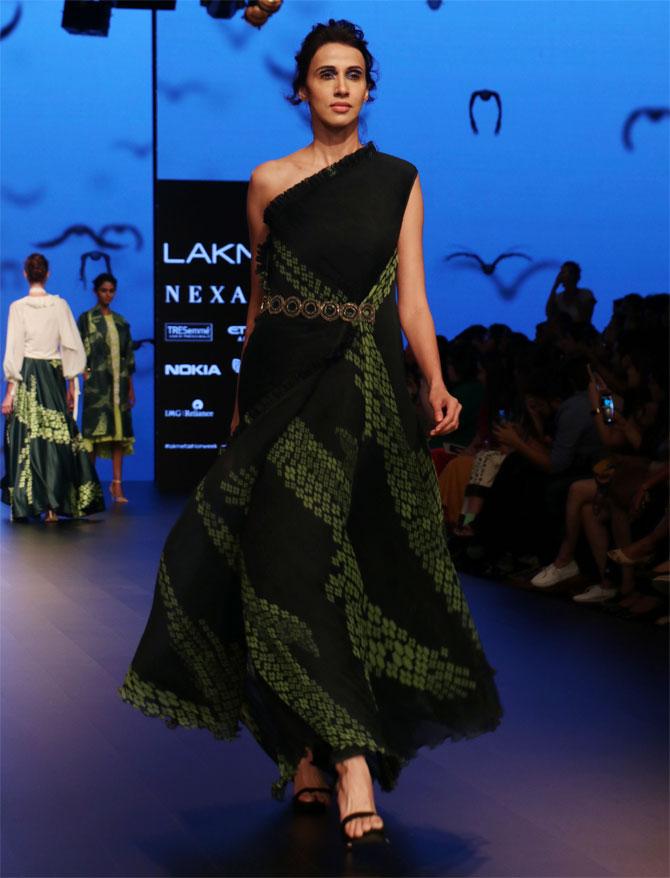 Urvashi's collection celebrates women who have shattered the glass ceiling.
The designs, as in this one shouldered dress worn by Alesia Raut, are both stylish and comfortable.
In 'Away', Urvashi says, 'power dressing gets a feminine twist with intricate geometric and graphic prints juxtaposed with applique and embroidery'.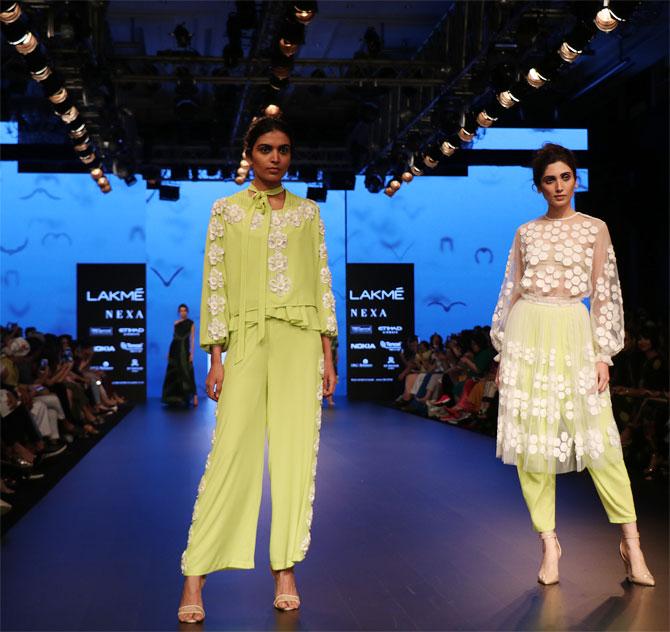 From bright reds to lime greens to the more formal black, Urvashi is having fun with colours as well.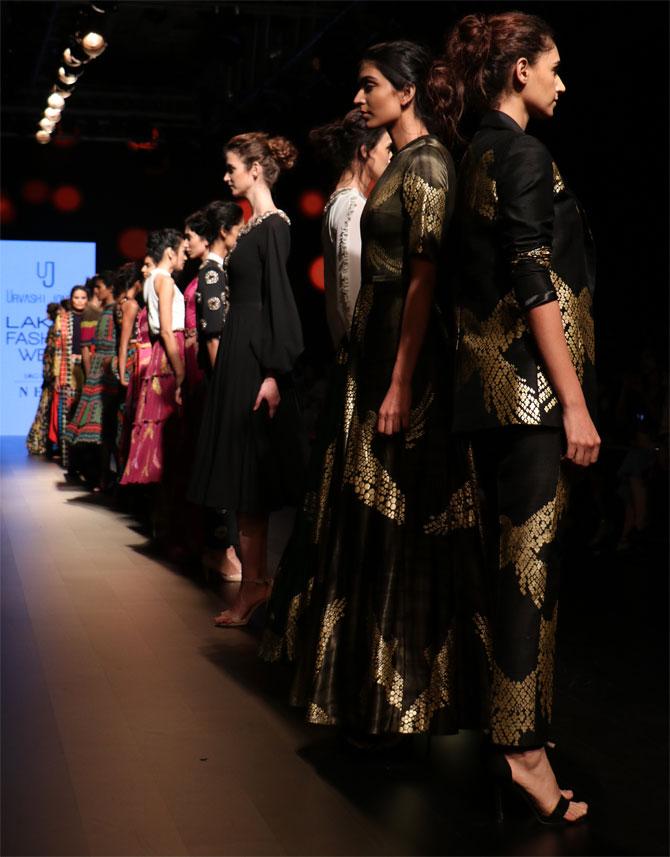 That's the complete collection.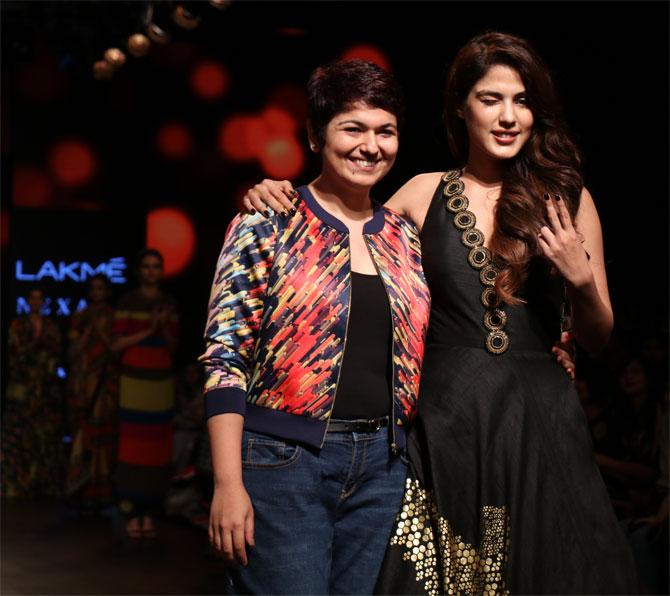 And that's the designer and her muse.