If you're an AR fan, the iPhone 8 Plus provides a superb experience, says Abhik Sen.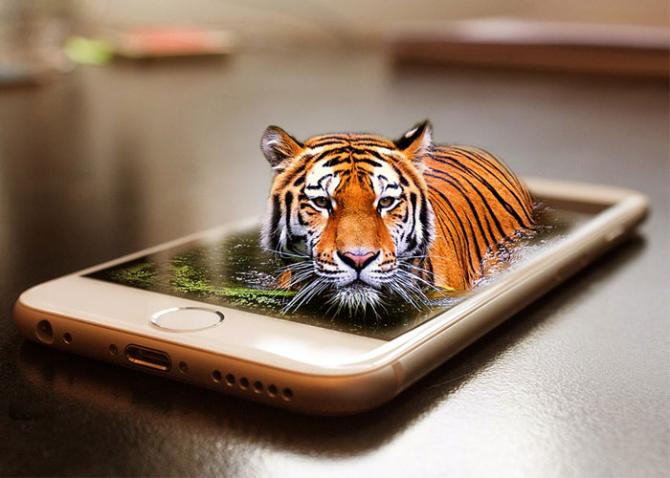 Photographs: Courtesy pixabay.com
I was in a dilemma. The iPhone 8 (Rs 77,000 for 256 GB) and iPhone 8 Plus (Rs 86,000 for 256 GB) looked way better unshod, but knowing my propensity to drop phones, there was no way I could endanger the superb glass back.
Shod in the protective cases I was carrying two of Apple's latest creations, without a soul in the world being able to tell at first glance if it was last year's model or this year's.
First up, both phones seemed heavier than last year's iterations.
The new gold colour was something I disliked when I saw Apple's keynote; yet, I couldn't but love the classy colour when I saw it in front of me.
Running iOS 11 out of the box, the phones booted up faster and gave me the option of setting them up using my 6s running iOS 11.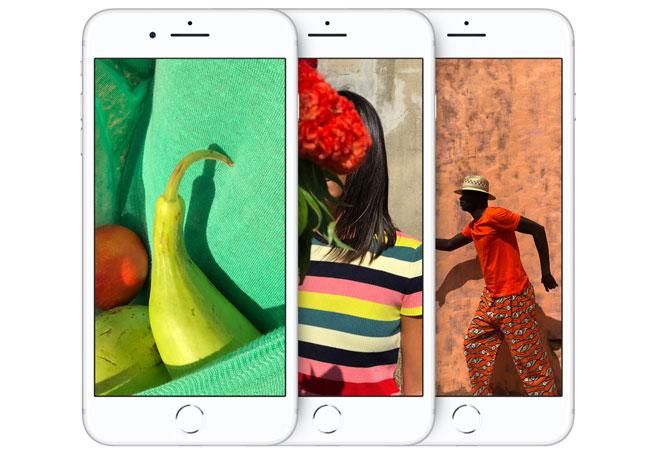 Photographs: Courtesy apple.com
I noticed both phones had a "True Tone" setting, which essentially sets the screen colour based on ambient lighting.
What this means is there's less strain on your eyes to adjust to different lighting conditions (as I had discovered while reading extensively on the iPad Pro, which uses the same technology, during a recent trip).
I read in direct sunlight and indoors and the Retina HD performed magnificently considering it's an LCD screen.
Using the phones, I found calls to be loud and clear over a Reliance Jio network, while the speakerphone worked very well in crowded spaces.
Also, listening to music on these phones was a happy affair, provided one set the equaliser right.
On the iPhone 8 Plus, I binge-watched Season 3 of Fuller House on Netflix and could still get through the day on a single charge, with some juice to spare.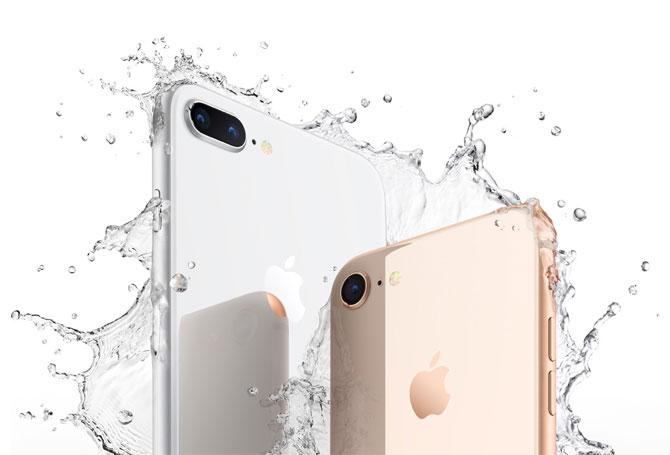 Photographs: Courtesy apple.com
The seven-megapixel (MP) front cameras on both the phones impressed, while the 12MP back camera (dual cameras in case of the iPhone 8 Plus) impressed while shooting with a flash.
Outdoor photography is brilliant in daytime while at night, the iPhone 8 Plus performs better than the iPhone 8.
Yet, while photographing the parking lot at my housing society, a singular street lamp caused much distraction.
Portrait mode is standard on the iPhone 8 Plus and "Portrait Lighting" makes its debut; these five modes are like filters and you can switch between them while shooting or even later.
A pity one can't customise them.
The feature that impressed me the most was support for augmented reality (AR), powered by Apple's A11 Bionic chip.
Now, this technology has been around for years but the way it has been implemented on the apps while using the iPhone 8 Plus is fabulous.
An app called Insight Heart was particularly impressive: I was able to place a human skeleton on the floor in my living room (using AR, of course) and observe the beating of the heart up close.
I could actually walk around the skeleton and have a 360° view.
And I had loads of fun playing Thomas & Friends Minis building tracks on the bed!
There's another aspect of the iPhone I couldn't test: Its wireless charging capabilities, as I didn't have access to a charging mat.
That said, Belkin will soon come out with one for Apple, while these phones support any Qi-based wireless charging mat.
A caveat: I've heard it takes longer to charge an iPhone 8 wirelessly.
The iPhone 8 and iPhone 8 Plus are very capable phones which continue Apple's conventional line-up, but I like the iPhone 8 Plus better.
But these phones may be overshadowed by the hype over the iPhone X.
These phones are a worthy upgrade for someone like me who uses the 6S.
And the iPhone 8 Plus lets you experience AR right away.