With her post-pregnancy comeback, the tennis champ is shattering stereotypes and inspiring women everywhere.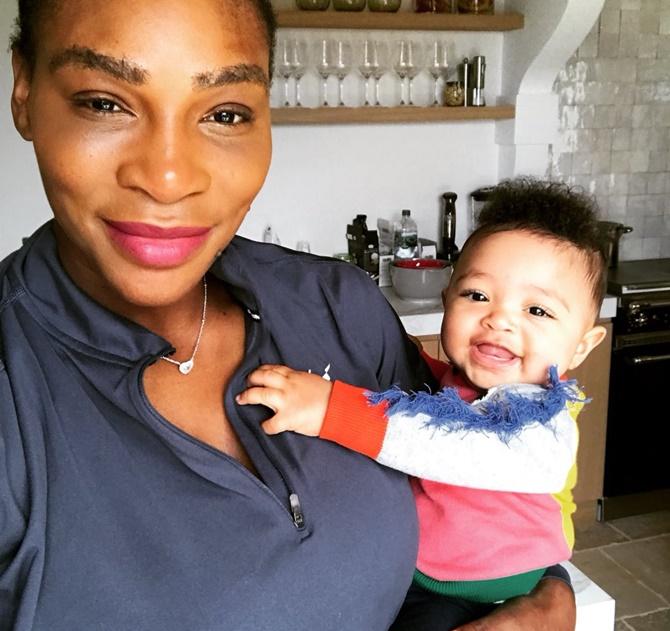 Saturday, July 14, was a big day for tennis fans, especially those rooting for Serena Williams.
If Serena had won the Wimbledon final -- her first Grand Slam final after returning to the game after having her baby -- she would have equalled Aussie legend Margaret Court's record of 24 Grand Slams titles.
It would have also made Serena the first mother to win the Wimbledon crown since Australia's Evonne Cawley (nee Goolagong) 38 years ago.
Alas, this story didn't have a fairytale ending. But Serena was a treat to watch. Like she has been all through her career.
From being honest about not being prepared for her pregnancy to giving her all to be back in the game she loves so much, Serena is a mean fighter.
She is giving new mums and all women so much strength and confidence by example that it really did not matter how she played her game. Or if she won.
Serena, mother to 10-month old Alexis Olympia Ohanian, won a zillion hearts.
Here are other times Serena -- arguably the greatest lady tennis player ever -- served up inspiration for women, especially young mothers:
She spoke about post natal depression
Dozens of celeb moms talk about how motherhood is a beautiful experience. There are few who will risk talking about the other side of childbirth.
Serena had a difficult surgery and post recovery phase -- she ruptured her c-section wound and was bedridden for six weeks.
Then, of course, there is post natal depression, which Serena talked about in great detail.
'No one talks about the low moments -- the pressure you feel, the incredible letdown every time you hear the baby cry,' Serena told The Washington Post.
She stopped breastfeeding to focus on her career
The breastfeeding debate is endless.
Most medical experts will advise new mothers to exclusively breastfeed their newborns till at least six months.
Others may suggest you continue for as long as you can.
Trust Serena to not sugar coat reality.
In an interview, she shared how heartbreaking it was for her to stop breastfeeding young Alexis when she turned six months so she could focus on her game.
You can't have it all
When you are a working parent, chances are you are going to have to make a lot of tough decisions.
And do it every single day.
That also means that while you're rebuilding your career post pregnancy, you are going to miss out on something.
In Serena's case, she missed an important milestone while preparing for her Wimbledon game.
'She took her first steps... I was training and missed it. I cried,' she shared on Twitter on July 7.
A lot of women came forward and tweeted that she was not alone.
Never limit yourself
Serena has never let personal setbacks affect her game.
Despite everything that was working against her, before the big game, she reflected on how she never thought she'd win another Wimbledon.
Sharing a picture from her previous win, she tweeted, 'In this moment, 22 was the greatest feeling, but ultimately getting to 23 was even better. Never let anyone put a limit on how far you can go,' Serena said.
'To all the moms out there, I was playing for you today, and I tried,' Williams said after the match.
Serena's words left many spectators in tears.
Write your own destiny
In her message to the Wimbledon audience and those watching her in India and elsewhere, Serena reasoned why motherhood shouldn't be an excuse or weakness.
'Honestly, I feel like if I can do it, they can do it. I'm just that person, that vessel that's saying, "You can be whatever you want to be",' she said in her post-match interview.
'If you want to go back to work -- and to me, after becoming a mom, I feel like there's no pressure to do that because having a child is a completely full-time job.'