'I remember how I blew off my friends when I got into a relationship.'
'I stopped calling my parents regularly ...'
'All I wanted to do is devote my time to the man I loved the most.'
Tista Sengupta on where you could be going wrong in your love life.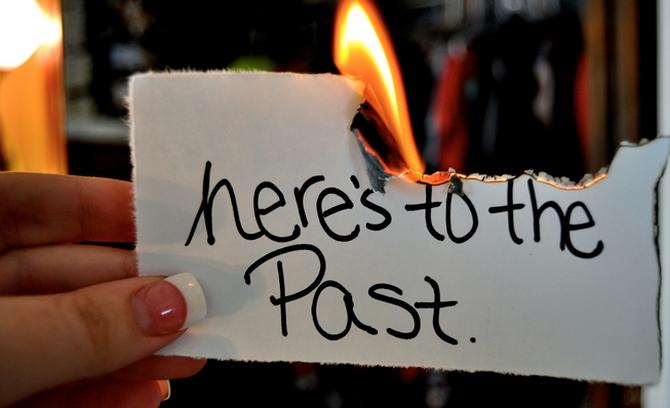 Photograph: Kind courtesy: Briography/Creative Commons
Valentine's Day is round the corner. It's that time of the year when couples celebrate love.
But how sweet is love?
Is finding 'the perfect match' really a myth?
Are men trustworthy?
These questions keep floating around in my mind.
I always thought love has no conditions or barriers or ifs or buts. It has no ulterior motives whatsoever.
Growing up on a diet of romantic Bollywood movies, I thought love happens just once in a lifetime.
Unfortunately, reel life does not reflect reality.
I am 27 and my failed relationship made me believe that a healthy romantic relationship is an illusion.
I am not saying women don't find their perfect partners.
But is your partner flawless?
After all, to err is human. It's impossible to find a couple who never fight.
Mistakes happen, but not at the cost of hurting your significant other continuously.
It's important that you put forward your issues, resolve and get over them.
If you don't, you might end up having a big blow-out fight that can end your relationship.
There are so many women we have met who have failed in love.
Breakups leave them shattered. It left me hollow.
I used to question myself everyday -- where did I go wrong?
I had invested so much in my relationship, so why did I have to go through such excruciating heartbreak?
After months of introspection, I have finally found the answers.
Perhaps the lessons I learnt will help you avoid relationship mistakes.
So girls, the next time you step into a relationship, make sure that you remember these points.
Love 'yourself'
Prioritising your boyfriend over others isn't wrong.
But it is equally important to put yourself on the same pedestal, if not ahead.
Boys love it when you make them feel special.
But until you love yourself 100 per cent and feel special about the person you are, don't expect your boyfriend to feel the same way about you.
If you are not connected to who you really are, you will be unable to connect with someone else.
You don't need to be a narcissist, but it you don't have to undermine yourself.
I hadn't practised this myself in my relationship, but it's never too late.
Now I am more confident, stronger and, I believe, a better person.
Men always want to be with women who are happy to be with themselves, but that's not the reason you should love yourself.
Do it, because you are special!
Don't give up on life
He does sweet little things for you that no one has ever done so your life basically revolves around him now.
But what about your career, family and friends?
I remember how I blew off my friends when I got into a relationship.
I stopped calling my parents regularly (I stay in a different city).
All I wanted to do is devote my time to the man I loved the most.
Even today I feel ashamed and guilty when I think of how I was not there for my mother when she underwent an angioplasty, just so I could be with my man.
I lost focus at work and my performance suffered.
I was so deeply involved in my relationship that I did not want to do anything else.
I had reached such a stage of self-imposed isolation that I knew leaving him would mean starting life afresh.
It meant connecting back with my old friends so that I didn't feel lonely, an option that, at the time, seemed scary and difficult.
So I chose to stay in the relationship.
I was so blindly in love that I did not see my mistakes.
Over time, though, I have realised how essential it is to protect your individuality.
If you have been devoting too much time to your love life, and have never received appreciation or emotional support from your partner, it's time to call it quits.
It's better to cry your heart out now than spend your life with the wrong man.

It is a tough decision.
I have been there, done that.
Trust me, your willpower is stronger than you think.
Has he cheated on you?
'Once a cheater, always a cheater'.
My boyfriend cheated on me twice, yet I forgave him.
I thought my 'love' would heal things. It was my biggest mistake.
Remember, if he cheats on you once, he is likely to cheat again.
Cheating can be physical and/or emotional.
Physical cheating is bad, but emotional cheating is worse. Never tolerate it.
If you catch him cheating on you in any manner, walk away.
Trust is important in any relationship
I wasn't allowed to meet my boyfriend's male friends in his absence.
After a point, I realised he wanted to paint a different picture about me before them, a picture of a girl who lets her man lead and wouldn't speak her mind out in front of others.
He didn't want me to seen the way I really am -- happy and social.
I remember hanging out with his friends twice (without him), as I had parted ways with mine.
When I told him about it later, we had a horrible fight.
So I stopped. I maintained peace.
I waited for my boyfriend to have time for me.
But he rarely did.
Get out of your comfort zone
A friend once told me that, after a few years, it's just the comfort zone that two persons are in that keeps them together in a relationship.
I didn't agree with him then but, now, I see a glimmer of truth in what he told me.
We tend to make excuses for the fact that the spark no longer exists.
We compromise because we don't want to deal with the pain of letting go.
We are scared of being lonely.
I still remember my boyfriend's ex-girlfriend calling me names, telling me, "He doesn't even consider you as his girlfriend."
He never asked her to shut up; he never stood up for me.
My boyfriend was taking me for granted because he was sure I wouldn't leave him.
He got used to being around me and enjoying my constant efforts to make him feel special.
And I mistook that for love.
Besides, I didn't want to lose him.
And he saw no reason to step out of such a comfortable situation.
But, in such cases, things usually come to a head.
Such relationships don't survive for long.
You may or may not agree, but these are the lessons I learned in my relationship.
What lessons has your relationship taught you?
Do mail your advice and tips at getahead@rediff.co.in. We will share the best tips right here.