Singer Pink wrote this heartwarming speech for her little girl.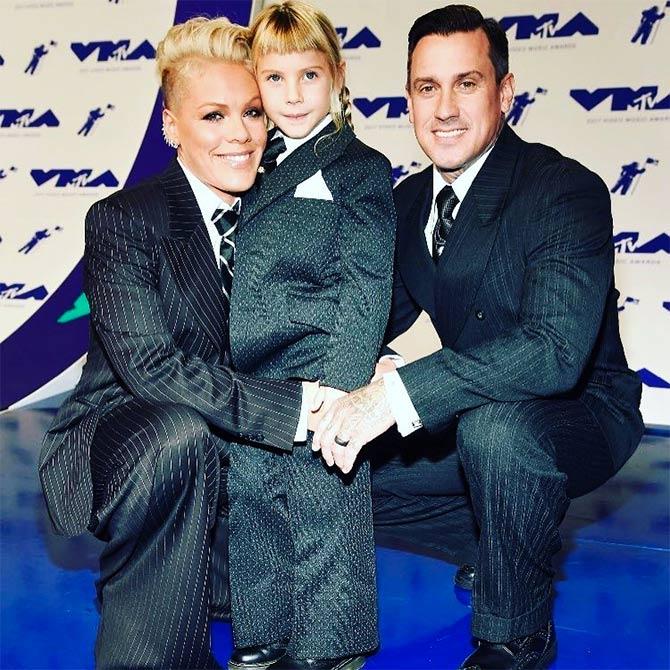 Pink, the icon of pop music was honoured for her 'trailblazing and revolutionary impact on music, unique fashion, culture and philanthropy' with the MTV Michael Jackson Video Vanguard Award recently.
She dedicated the award to her little daughter Willow and made the most inspiring speech an mother could ever give her daughter.
When on stage, Pink recalled the time when her daughter told her that she was the 'ugliest girl she ever knew'.
"I look like a boy with long hair," Willow had told her mother.
Pink felt upset by her little daughter's words and decided to take an action.
"I went home and I made a PowerPoint presentation for her."
While the little girl was charmed by the presentation, it was Pink's speech that almost made us cry.
Here's what she said in the speech:
"I know I don't have a lot of time… recently I was driving my daughter to school and she said to me, out of the blue…'I'm the ugliest girl I know.
"And I said, 'Huh?' And she said, 'Yeah, I look like a boy with long hair.'
"I didn't say anything, and instead I went home and I made a PowerPoint presentation for her.
"And in that presentation were androgynous rock stars and artists that live their truth, are probably made fun of every day of their life, and carry on and wave their flag and inspire the rest of us …and these are artists like Michael Jackson…George Michael… Elton John…so many artists. Her eyes glazed over...
"But then I said…'What do you think I look like?'
"And she said, 'Well, you're beautiful.'
And I said, 'Well, thanks.'
But I said, 'When people make fun of me, that's what they use. They say that I look like a boy…my body is too strong.
"I said to her, 'Do you see me growing my hair?'
"No, mama."
"Do you see me changing my body?"
"No, mama?"…
"Do you see me selling out arenas all over the world?"
"Yes, mama."
"Okay. So, baby girl. We don't change. We take the gravel in the shell and we make a pearl. And we help other people change so they can see more kinds of beauty...
"To all the artists here: I'm so inspired by all of you, thank you for being your true selves. There's so much rad shit happening right now in music….
"And you, my darling girl, are beautiful. And I love you.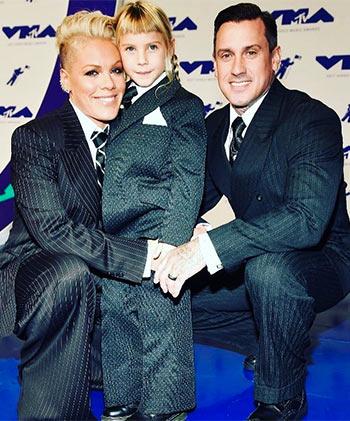 Lead photograph: Courtesy Pink/Instagram
With inputs from ANI