Sabrina Carpenter wrote a letter to LGBTQ+ community in the wake of Gay Pride month.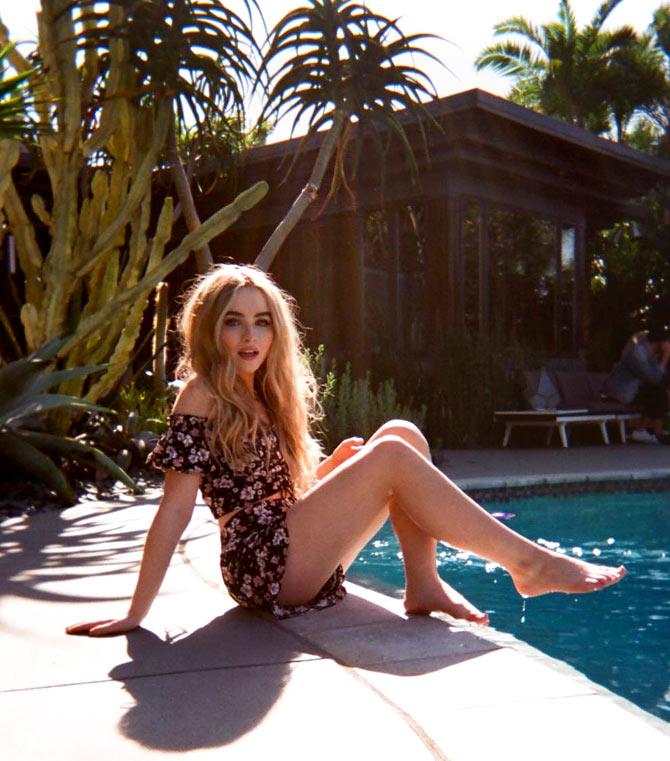 Billboard asked several artists to write 'love letters' to the LGBTQ community.
Calling them 'fearless', American singer, actress, songwriter Sabrina Annlynn Carpenter wrote that the Pride month celebrated some of her friends, family members, fans and others.
She said that the community influenced her to become a better person.
'This month celebrates some of my best friends, members of my family, many of the people that surround me in my everyday life and most importantly many of my fans,' the singer shared with Billboard.
'The LGBTQ+ community has influenced who I am not only as an artist, but more importantly as a person.
'You are some of the most fearless people on the planet.
'You have not had it easy in any way, overcoming backlash and bigotry left and right on a personal level and on a much broader spectrum.
The singer also remembered her family members and other people who left a mark on the world for bravely standing and fighting.
'To my family members and others who aren't here anymore, you left such a mark on the world.
'You bravely stood up and fought for the right to live your life honestly and openly.
Talking about the love she has received from people everywhere, she said, 'When you come to my shows with pride flags, screaming the lyrics at the top of your lungs, I hope you feel an overwhelming rush of love and safety.
'You set an example for all of us.
'You have shown that the word 'love' is not defined by anything society or the government determines.
'Let us not celebrate you all for only this Pride Month, but spread this love, kindness and open-hearted spirit that you wear on your sleeves every day.'
(With inputs from ANI)