Breaking up is hard. But Amber Heard made it look so simple yet thoughtful.
All photographs: Kind courtesy Amber Heard/Instagram
Amber Heard and Elon Musk are no longer a couple.
But despite their break up, this couple taught their fans a very valuable lesson: how to break up in the most beautiful way.
Without getting ugly or washing their dirty linen in public, the celebrity couple parted ways while showing the world that they still care for each other.
Mentioning the break up on her Instagram page, Amber wrote: 'Being in the public eye means having to explain yourself to so many people, so much of the time. In this case, I'd like to remain more quiet. She added, 'Although we have broken up, Elon and I care deeply for one another and remain close. 'Thank you for the continued support, respect, and privacy during these difficult, very human times.'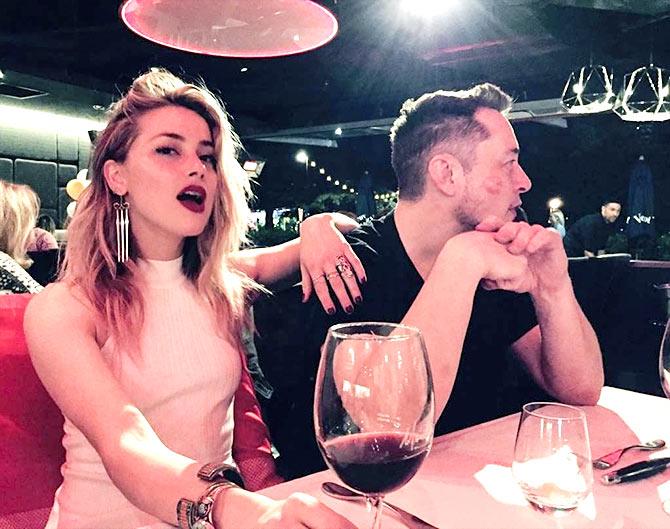 Elon on the other hand confirmed their split on his ex-girlfriend's page, also hinting a future romance on the cards.
Writing a comment under a picture that Amber posted on Instagram, he said: 'Btw, just to clear up some of the press storm this weekend, although Amber and I did break up, we are still friends, remain close and love one another.
He continued: 'Long distance relationship when both partners have intense work obligations are always difficult, but who knows what the future holds.'
Whoever thought that break ups could be so beautiful too!
This couple has given their fans some serious relationship goals.