Presenting five lesser-known sex facts that will enlighten you!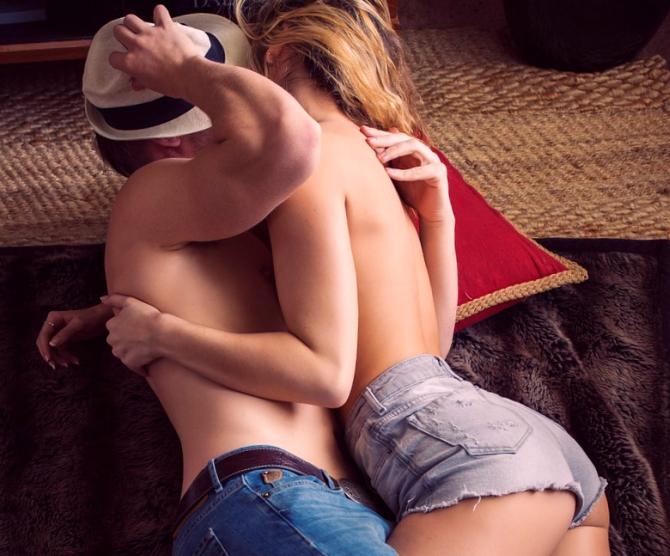 Photograph: Kind courtesy stokpic/Pixabay.com
1. 20 orgasms in a row is possible
As many as seven in 10 women reported being able to climax 20 times in a single session, a 2017 study revealed.
Multiple orgasms are quite common among females while making out with their partners, but a study has revealed that around seven in ten women may achieve as many as 20 orgasms during sex.

According to researchers, two per cent women, reported being able to climax 20 times in a single session while eight per cent claimed to have more than ten during sex, reported the Mirror.
Despite the majority regularly achieving between one and four orgasms, four out of five were unable to reach orgasm through penetration alone and require clitoral stimulation.
2. Cheating couples are equally successful
According to a report in the Independent, a new study, published in Perspectives on Psychological Science, claims, relationship studies may be flawed because primacy is given to monogamous unions and non-monogamous relationships are just as successful as monogamous.

Researchers from the University of Michigan, who tried to discover whether previous studies were skewed to promote monogamy, concluded that the way we study relationships is problematic.

According to Terri Conley, the study's lead author, our attitudes to monogamy are 'so ingrained as to be invisible.'

'It's not even that we think about it being right,' she said. 'We just see it as the only way,' Conley stated.

The researchers surveyed over 2,000 people over the age of 25; 617 of whom were in consensually non-monogamous relationships.

After assessing a range of factors such as jealousy, passion, trust and general satisfaction, they found that polyamorous relationships functioned just as well as the monogamous ones.
3. Men can have multiple orgasms
Turns out, multiple orgasms aren't exclusive to women.
According to Stu Nugent, resident sex expert at Lelo, men too can have multiple orgasms by working the right kind of muscles, the Daily Star Online reported.
Nugent noted that there is only a small, lucky percentage of men who have very short refractory periods and are able to get an erection and ejaculate again within minutes of their first ejaculation.
4. Move away chocolate. Mushrooms can help boost your sex drive!
The findings indicated that if you have a low sex drive, you could be lacking in vitamin D and to get this back up, you can include mushrooms, fortified breakfast cereal -porridge,cornflakes,muesli,eggs and mackerel.
In fact, it can all come down to what you eat for breakfast.
According to a study, there are three common breakfast foods that can actually cure your low sex drive, reports Daily Star.
So if you're really looking to boost your sex drive, you try incorporating all of these vitamin D rich foods into your daily diet, the researchers suggested.
5. Masturbation can produce better orgasms
A survey has recently revealed that people, especially women, engaging in self-love or masturbation can produce better orgasms.
According to experts, having an intimate session alone, a person can decide for how long he/she wants to spend pleasuring themselves as it can make a person happier, as it releases endorphins dopamine and oxytocin.
Masturbation can also aid sleep and regulate your stress levels, they noted.