We invited you to share your Ramzan photographs -- here's the first set of responses.
Mohammed Ajmal Basha sent us this picture of his daughter and son at Umra.
"Shagufta and Shadaab are fasting in the holy month of Ramadan and went to perform Umra, the lesser pilgrimage. This photo is taken after completing all rites of Umra and it was so pleasant and fulfilling to see over one million people perform Umra. It was well organised, specifically despite the massive construction programme at the site," says Basha.
Naseer Khaleel Ahamed sent this photograph of the faithful at an iftar on London's streets.
This is baby Fatima reciting namaz after iftar at her home in Batla House New Delhi.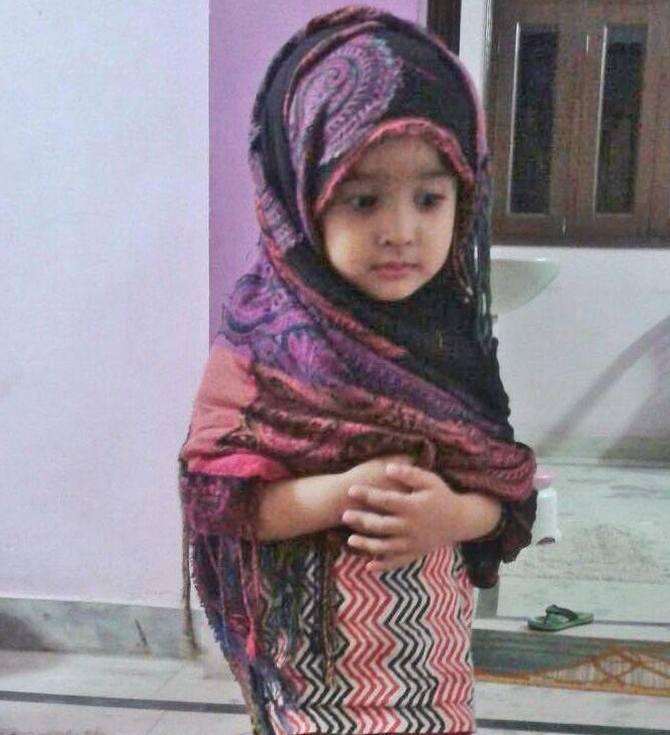 Send YOUR Ramzan photographs to getahead@rediff.co.in (subject: Ramzan pics). Don't forget to mention where you've shot the photograph and a little write-up describing the scene you've shot.
We will publish the best ones right here on Rediff.com and India Abroad.
You can share your #RamzanPics here too!