We'd asked you, dear readers, to send us a picture to show how you dress up while working from home.
Rediff reader Hiral Harekar from Kandivali, Mumbai tells us how she picks her outfit.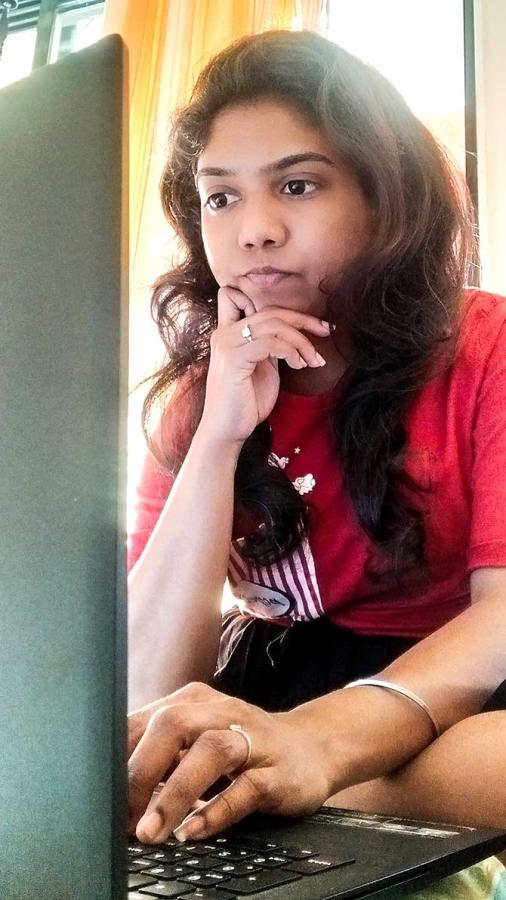 Hiral says:
I work as an accountant and usually dress up in formal attire while am in office.
But now that I am working from home, I prefer casual wear.
Some times, I even work wearing my night pajamas.
I feel that the concept of work from home is a dream for many, especially those in a 9 to 6 job.
So if you are comfortable in what you wear, it also helps you focus on work.
Irrespective of what you wear, it is important that all of us work from home for a better tomorrow.
Let's stay safe, work from home and save our country.
---
INVITE
Dear readers, how do you dress up while working from home?
Are you all suited up or prefer to work in comfortable clothes?
Share your work from home look with us and we will publish the most interesting ones.
Write in to us at getahead@rediff.co.in (Subject: Work From Home Look) along with a short description of your profession and details of your look. Don't forget to add your name, age and location. We'll publish the best responses right here on Rediff.com.