The average salary of a content manager with less than a year's experience is Rs 369,000 per annum.
Karan Choudhury and Neha Alawadhi reports.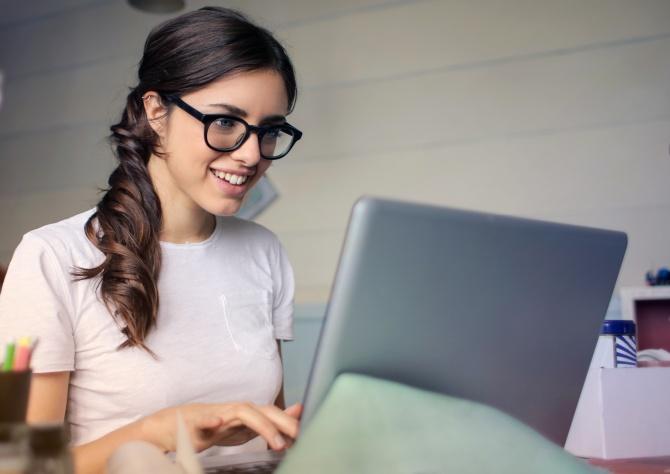 More than 13,000 content managers, social media experts, and fact checkers might end up helping tech giants including Twitter, Facebook, ShareChat, YouTu-be, and TikTok to cash in on the election fever and ensure that they are not held responsible for influencing polls.
Social media giants are on a hiring spree for content creators, fake news busters, and social-media influencers to ensure that they are able to grab the maximum share of the election coverage pie.
According to a report submitted to the government, Facebook has said it has about 7,500 reviewers to monitor and review complaints made against content posted by users.
The social media company has also said the number can go up during election period.
While over the past six months around 13,000 semi-permanent contractual jobs have been created courtesy these social-media giants, the numbers might rise to almost 15,000 in the next three months.
The largest chunk of jobs has been for fact checkers -- in as many as 15 Indian languages.
"As more companies seek to curate their messaging, there has been a surge in job openings for content managers and content editors. In the last year alone, job postings for 'content manager' and 'content editor' roles have seen a 72 per cent increase," says Sashi Kumar, managing director of job search engine Indeed India.
"Job postings for these roles have gone up by 27 per cent in the last three years. Job searches for the same have seen an increase of 58 per cent during the same period, as job seekers tap into available opportunities," adds Kumar.
The main briefing given to these young 20-something recruits and their team leaders is that under no circumstances should news that might either create tension or has a political slant make its way to the platforms.
Facebook, according to sources, has hired via third parties as many as 2,000 fact checkers who are round the clock ensuring that the company does not face embarrassment related to news this election season.
A moderator who works for Facebook says they had instructions to listen for posts that could cause PR fire and high-risk events.
"Facebook has hired content moderators for political events especially elections. They need to ensure no repetitive content from some accounts. They are also tasked to remove posts that can violate the social networks terms of use," the person says.
Sources say a chunk of Facebook India's senior leadership team was now in Menlo Park, to hold discussions and strategise.
According to industry experts, over the past few months, a lot of content is being generated for political parties, national and local leaders, on various election plans.
Many companies such as Twitter and Facebook have over the last year and a half reached out to political parties, chalking out the way they can handle online campaigns for these parties.
"In this age of specialisation, people are being picked for their specialised skill sets. And since the elections are also getting more professionals in terms of specialised approach with each passing day, these posts are going to become a permanent fixture in the times to come," says Naresh Arora, political digital media strategies expert.
"Considering that the elections are round the corner, firms are on a hiring spree, but this should not be limited to this window of time," adds Arora.
This election has opened the gates for a lot of local language content curators and fake news spotters.
Companies are ready to pay top market rates. The average salary of a content manager with less than a year's experience is Rs 369,000 per annum.
"The qualifications depend on the kind of requirement a client has. There are three main areas in which moderation is required -- text, image and video. For images, you require a basic skillset and for videos you need to go through both audio and video training. There could also be requirements like understanding accent," says Aravind Rao, co-founder and chief operating officer at Infoesearch ITES Pvt Ltd, a Hyderabad-based company specialising in content moderation services.
"For text moderation, graduates are preferred," Rao adds. "A community manager or supervisor with seven years of experience may earn Rs 6 lakh."