Facebook is giving new users Aadhaar prompts!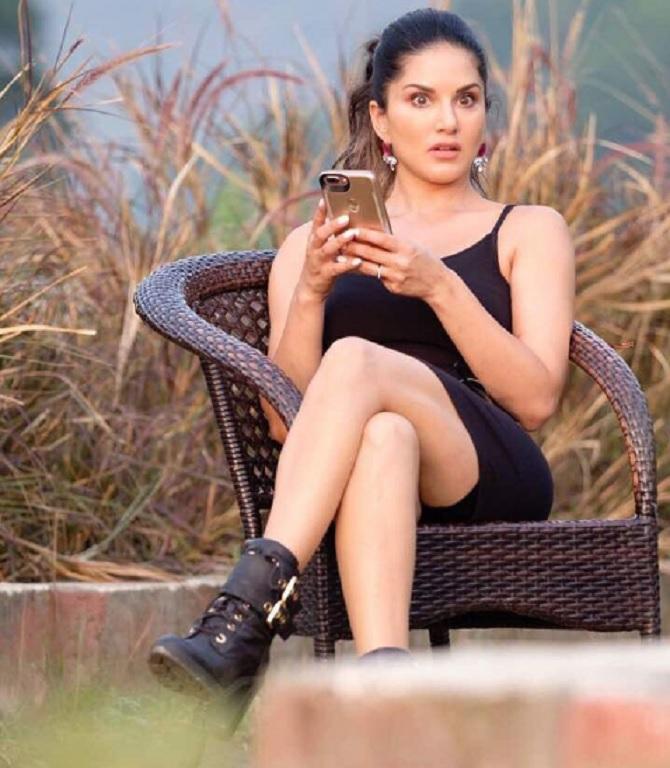 Representational photograph: @sunnyleone/Instagram.
The government may have extended the deadline for linking Aadhaar with bank accounts, PAN, mobile numbers and several other schemes from December 31, 2017, to March 31, 2018, but that hasn't stopped banks and telecom service providers from incessantly pestering customers with calls and SMSes for Aadhaar details.
And as if that weren't enough Facebook is now giving new users Aadhaar prompts!
The new move hit the headlines when a user spotted the prompt from the social media giant and posted a screenshot of it on Reddit.
Facebook India then confirmed that it had started testing a feature with a set of new users in India where they are being asked to enter their name as per their Aadhaar details.
The test does not extend to asking new users to give their Aadhaar number. At least not yet.
'This is a small test where we provide additional language when people sign up for an account to say that using the name on their Aadhaar card makes it easier for friends to recognise them,' a Facebook spokesperson said in a statement yesterday. 'This is an optional prompt.'
Reports said that Facebook claimed the move was aimed at curbing the number of fake accounts.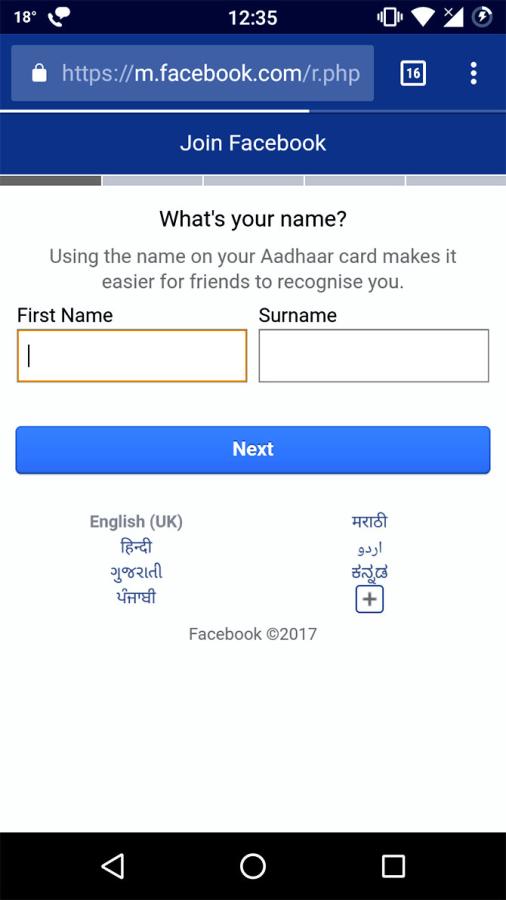 According to a Hootsuite report, Facebook has over 241 million monthly active users in India, making the country its biggest market. The US takes second place!