Buy from an established agent rather than a novice who may not be around when you need his assistance.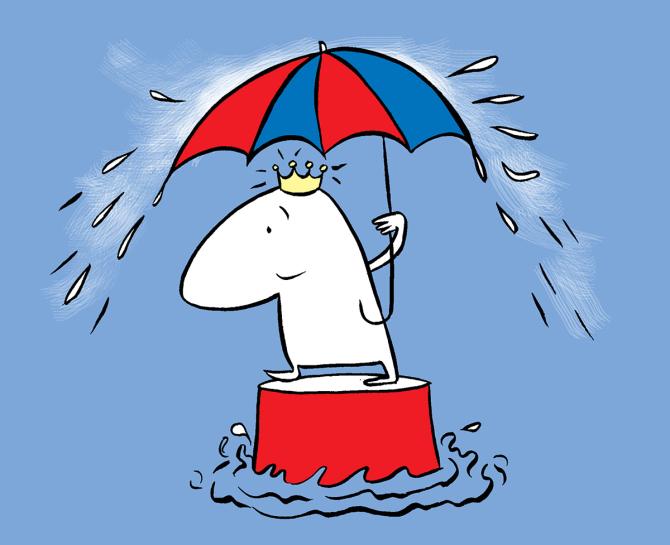 The tax-investment season is in full swing.
If you plan to buy an insurance policy, remember that not only must you buy the right policy, but you must also purchase it from the right agent.
Buy from an established agent rather than a novice who may not be around when you need his assistance.
Suitability analysis a must
Before selling you a policy, an agent must do suitability analysis.
"He must try to understand the customer's needs by looking at his income and financial goals," says Atri Chakraborty, chief operating officer, IndiaFirst Life Insurance.
Bharat Parekh, CEO, Bharat Parekh Insurance and Financial Services, says that the insurance regulator has made it mandatory to submit the suitability form along with the proposal form.
"The suitability form covers questions like the objective of insurance (risk cover, moneyback, etc), risk profile, investment timeframe, and the customer's financial condition," he says.
An agent who sells health insurance should also carry out need analysis.
Says Ajay Shah, director & head-retail, Care Health Insurance: "He should explain the product benefits, waiting period, and policy exclusions. He should also emphasise the importance of making the right health declarations in the proposal form."
Understand what you are buying
Customers, too, must do the due diligence on their part.
"A retired person who has fulfilled all his financial goals and has no need for a life cover shouldn't end up buying one," says Deepesh Raghaw, a Securities and Exchange Board of India-registered investment advisor and founder, PersonalFinancePlan.
Buyers should also understand a few other aspects.
"They should not end up buying a multiple-premium policy under the impression that it is single-premium," says Raghaw.
He adds that they should not buy a product thinking it will offer them a guaranteed return when it is actually a participating plan or a unit-linked product.
If it is a non-participating plan, they should be able to calculate the internal rate of return.
An agent will only offer the products of the company he represents.
"Customers should compare different plans and select the one that suits them best. This can be done by visiting the Web sites of insurers or aggregators," says Jitin Parekh, company secretary and chief legal & compliance officer, Aegon Life Insurance, which sells policies online only.
If an agent doesn't show you the product brochure or explain the features, download it from the company's Web site and read it.
When buying a health insurance policy, reveal all pre-existing diseases "If a customer hides this information and later files a claim, the chances of it getting rejected are high," says Shah.
When the policy is issued and you get the policy documents, go through its terms and conditions and understand the key features.
"If you feel you have been sold the wrong policy, you can cancel it and get a refund," says Chakraborty.
Are you getting proper service?
A professional agent assists his customer throughout the life of the policy.
"He should inform his clients about the premium due date and the grace period available. If the policy has lapsed, he should assist in reviving it," says Bharat Parekh.
Several other service-related requirements arise. Customers, at times, want to change the nominee, address, bank details, or residential status.
The agent must assist in all these tasks.
If the agent has left the field
To avoid this eventuality, go with a professional agent who is well established in this field and hence has less incentive to quit.
"If your agent is not available, approach a professional agent in your neighbourhood for assistance," says Bharat Parekh, who currently services 40,000 policies of which only 15,000 have been sold by him.
Many professional agents are willing to offer assistance to earn goodwill for the future.
If you can't find an agent willing to help you, approach the company.
"You could call the toll-free customer care number, write at the email ID mentioned in the policy, or visit a branch," says Chakraborty.
If a claim arises, an agent should explain to the customer the documents required, and ensure that it is speedily processed.
Again, if the agent is not available, the customer will have to approach the company directly.
Buying online has its benefits
You can visit Web sites of various insurers, or that of an aggregator, and compare policies -- both on features and premiums -- thus avoiding the filtration of information that occurs when you buy through an agent.
The incidence of mis-selling and false declarations also gets reduced to a great extent.
Processing and issuance of policies can be faster.
Agents can quit the field whereas insurers nowadays offer 24x7 live customer support.