Personal loans and credit card loans provide quick access to money when it is urgently needed, but they also carry risks for borrowers.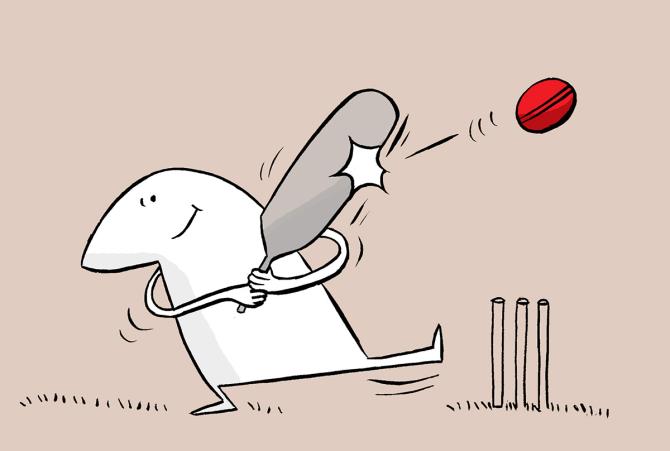 The Reserve Bank of India recently asked Indian banks to be vigilant about their retail portfolios, particularly the rapidly growing unsecured loan segment.
While unsecured loans -- such as personal loans and credit card loans -- provide quick access to money when it is urgently needed, they also carry risks for borrowers.
Borrowers who can't offer collateral have to take recourse to an unsecured loan.
"They are a good financing option for people who don't want to offer collateral.
"If you are in need of an urgent cash loan without documents, unsecured loans could be your go-to option. You can also apply for a personal loan to fund a major purchase or an event, home improvement, or to pay down higher-interest debt," says Kamaljeet Rastogi, CEO, SahiBnk.
Quick disbursal
Unsecured loans are disbursed faster than secured loans.
"Being pre-approved, loans against credit cards are disbursed on the very day of application.
"Personal loans usually get disbursed between two and seven days.
"Many lenders also offer pre-approved personal loans to their select customers based on their credit profile.
"Such pre-approved personal loans usually have instant or same-day disbursal," says Sahil Arora, senior director, Paisabazaar.
Credit score taken into account
A salaried individual having a good credit score can get an unsecured loan easily.
"Lenders consider the applicant's repayment capacity.
"They usually prefer those applicants whose equated monthly instalment (EMI) obligation, including that of the proposed personal loan, is within 50-55 per cent of monthly income," says Arora.
"Those exceeding this limit usually have a lower chance of approval," adds Arora.
Ideally, all your EMIs put together should not exceed 40 per cent of your take-home income.
High-cost loans
Banks perceive these loans as risky because they are not backed by any collateral (in case the borrower defaults). Hence, they charge high rates of interest on unsecured loans.
Leading lenders charge up to 24 per cent on personal loans.
"Unsecured loans are usually offered at much higher interest rates than secured loans to mitigate the lender's risk. This, combined with the shorter tenure of 12-60 months, makes the EMIs for these loans high," says Adhil Shetty, CEO, BankBazaar.com
Evaluate repayment capacity
Borrowers should be careful when availing of these high-cost loans.
"Borrowers who may not qualify for a secured loan but have a robust repayment plan in place may consider unsecured loans instead.
"But, in doing so, they must keep the high interest rate and the penalty factor in mind.
"They should make sure they have a strong repayment plan, given the loan's short tenure and the prepayment charges," says Shetty.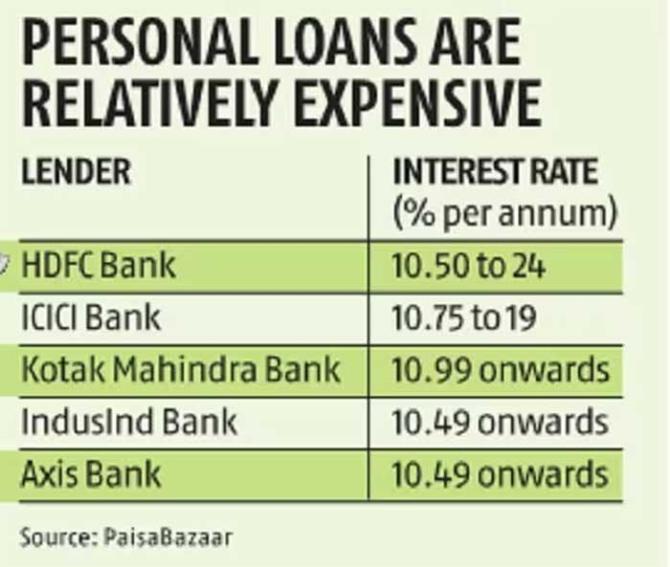 Feature Presentation: Ashish Narsale/Rediff.com