Nine of the many, many, many saris we could not take our eyes off at Wills Lifestyle India Fashion Week in New Delhi!
No fashion week can ever be complete without the sari, can it?
Ten designers present their interpretation of the Indian drape.


We start with this elegant drape from Payal Singhal's monochrome collection.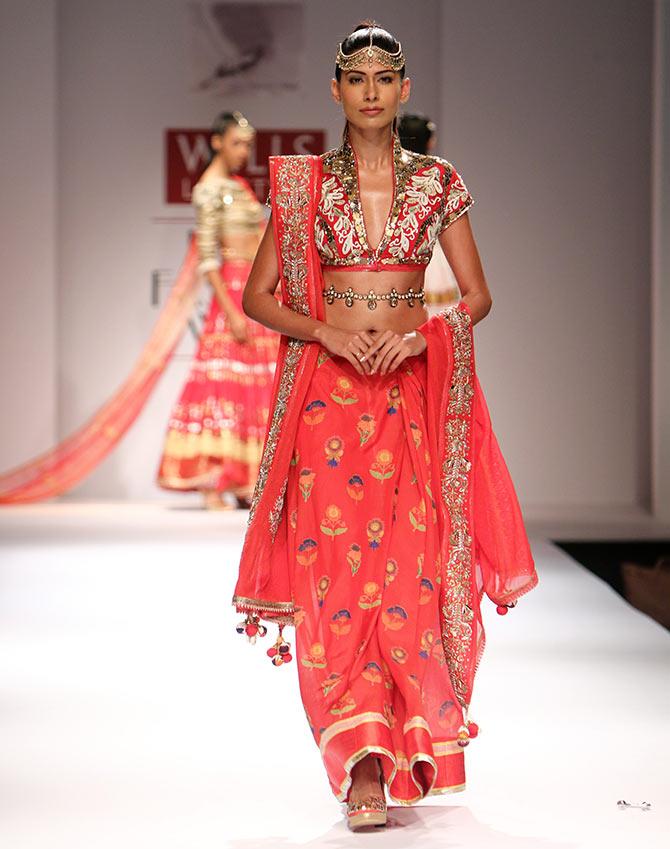 Do you have the abs for this one from Poonam Dubey's collection?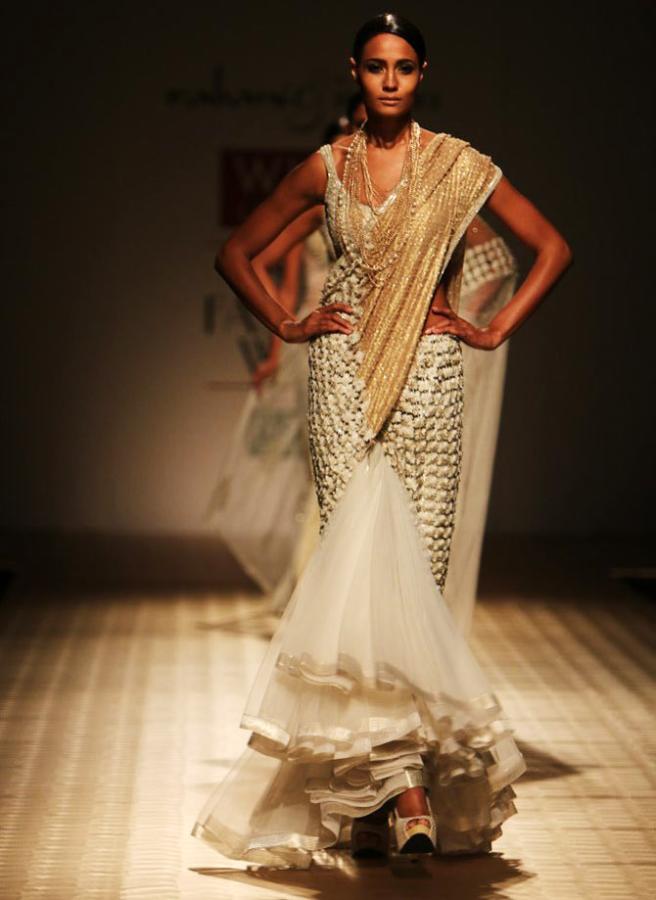 Or even this one from Rabani and Rekha's line?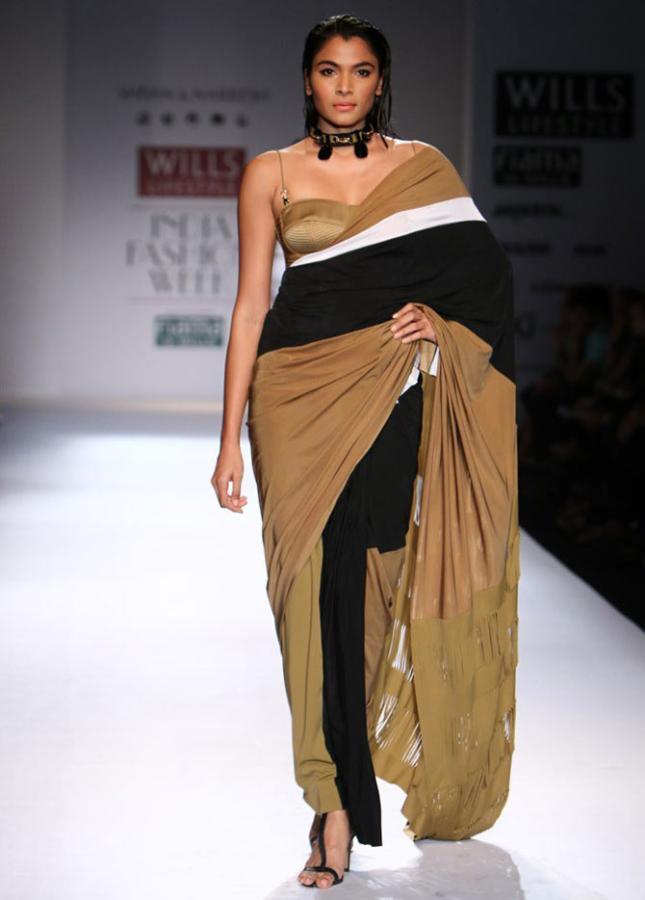 Even beachwear designers Shivan Naresh could not resist including a sari in their show.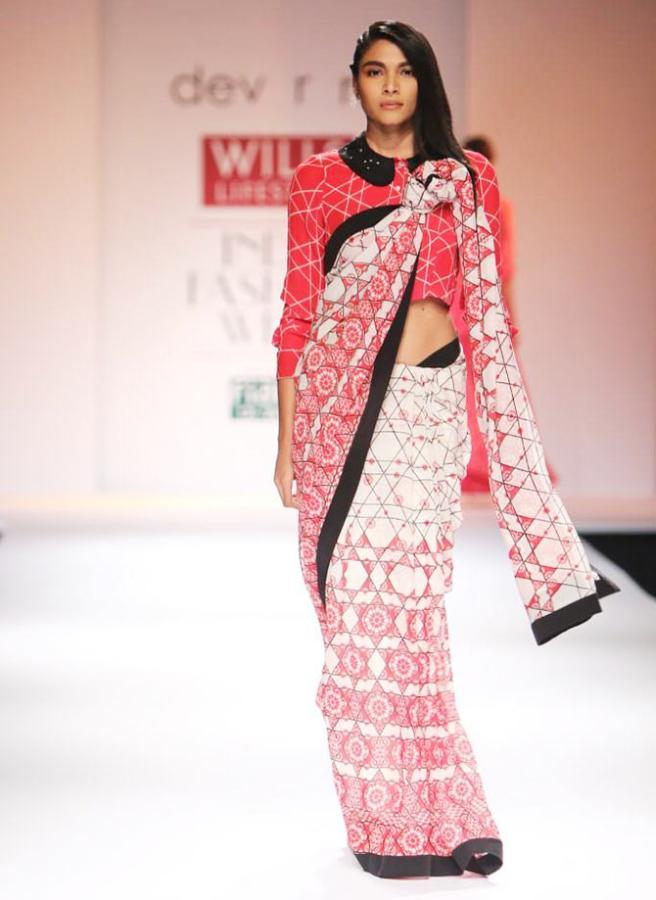 And we quite loved Dev R Nil's red and white number. Didn't you too?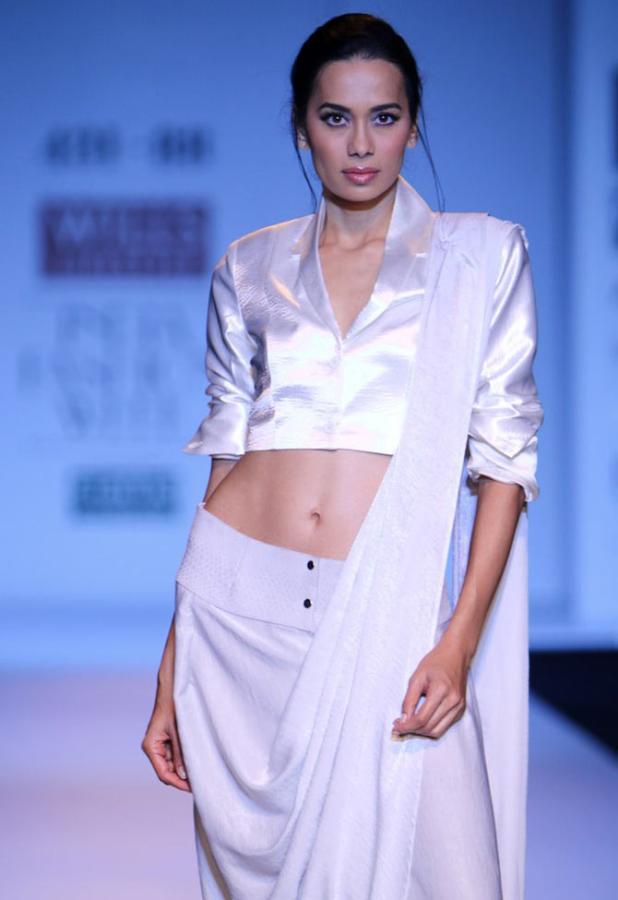 Shweta Kapur stripped the sari of all the 'traditional' trappings.




And Urvashi Kaur kept it simple and elegant!
A cracker of a sari from designer Masaba Gupta's latest line!


We wind up with this sari from Ashish N Soni's latest collection, which we loved as much as we loved the trench coat!