India Couture Week 2020 presented some fabulous designs for weddings and special occasions.
From brides to guests, the fashion week had ample inspiration for everyone on how you can blend contemporary designs with traditional outfits.
Take a look!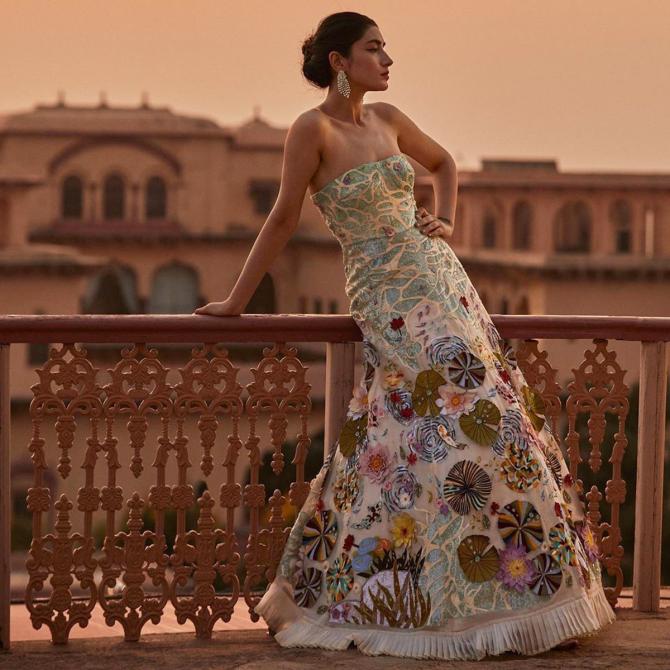 One of the highlights of Rahul Mishra's Lotus Pond collection was this hand embroidered 3D sequinned bustier gown.
'An ode to the evolving ecosystem of aquatic plants, fishes, planktons, dragonflies and butterflies -- all brought together by the sublime lotus,' the designer posted on Instagram.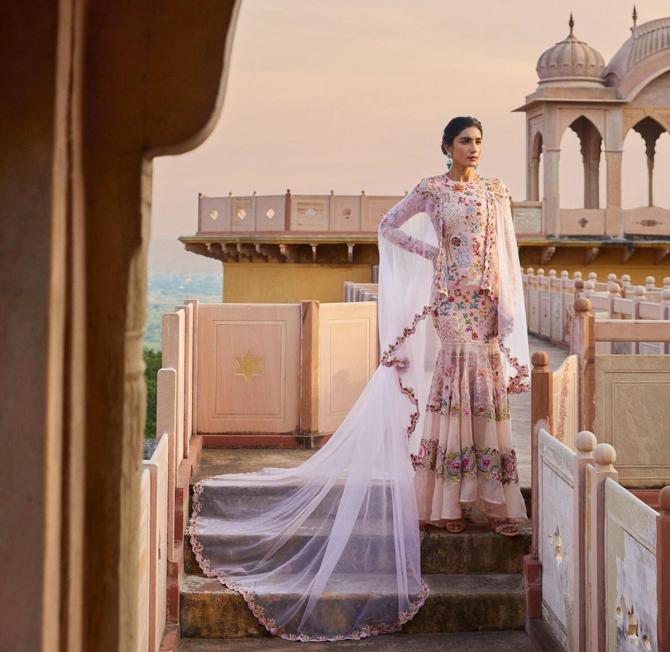 Whether you're the bride or her best friend, sheer silk organza fabrics will help you create a sublime look, much like Rahul Mishra's muse here.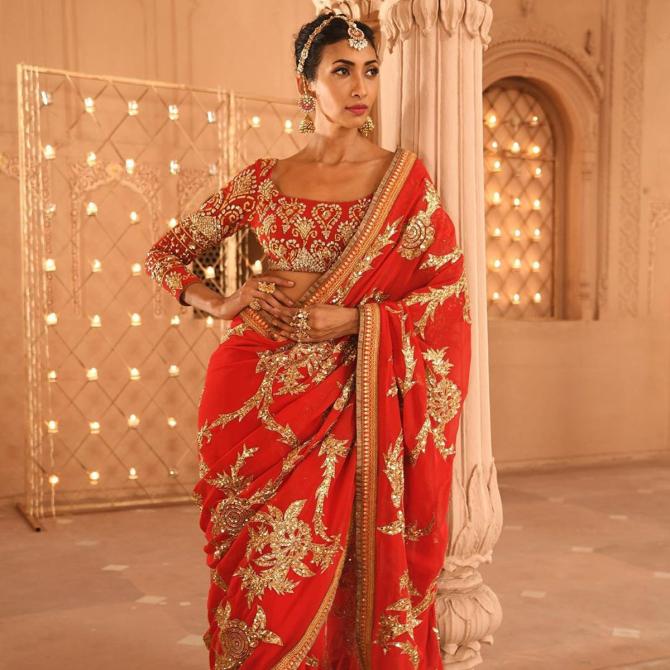 For brides, red still continues to be a top choice. But Reynu Tandon's couture collection shows you how to create that modern and minimalist look with a traditional twist.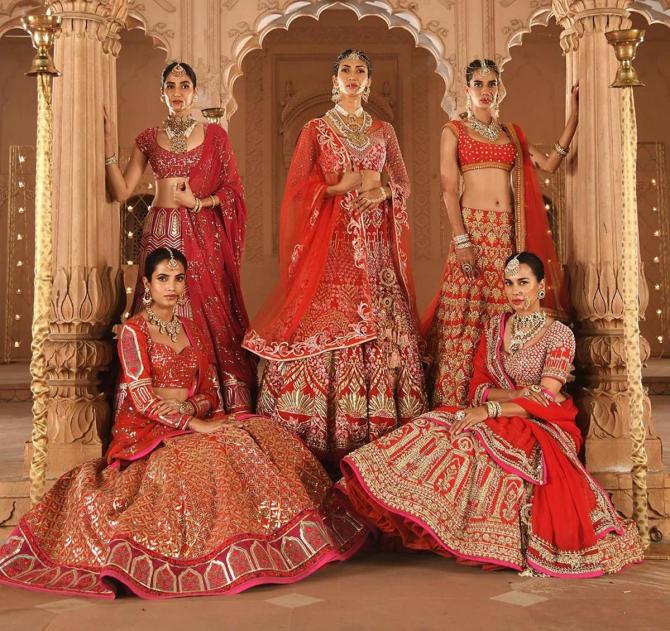 The contemporary Indian dulhan, according to Reynu's imagination, is open to experimentation and loves her freedom.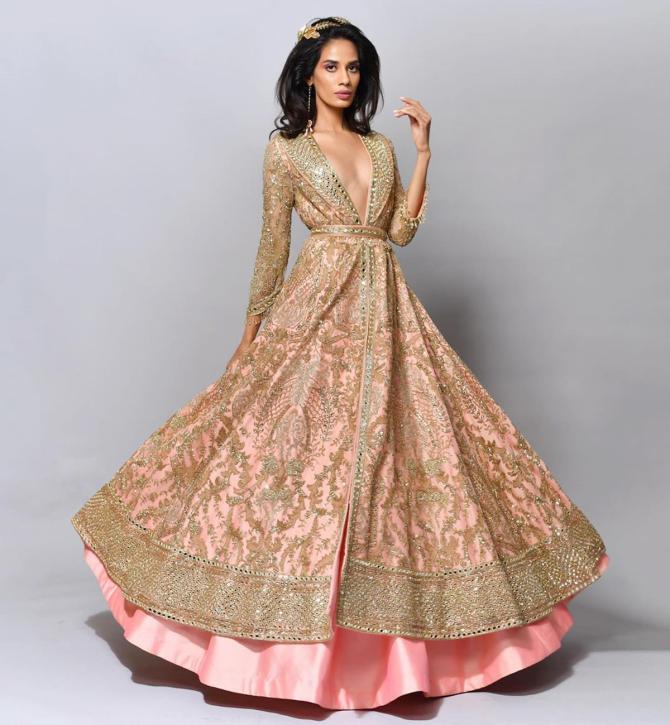 With the focus being on environment and sustainability, you could also opt for Suneet Varma's designs that looks at luxury with a sense of responsibility and purpose.
By choosing natural, handwoven fabrics that are earth-friendly and leave less carbon footprint, you could still make a bold statement.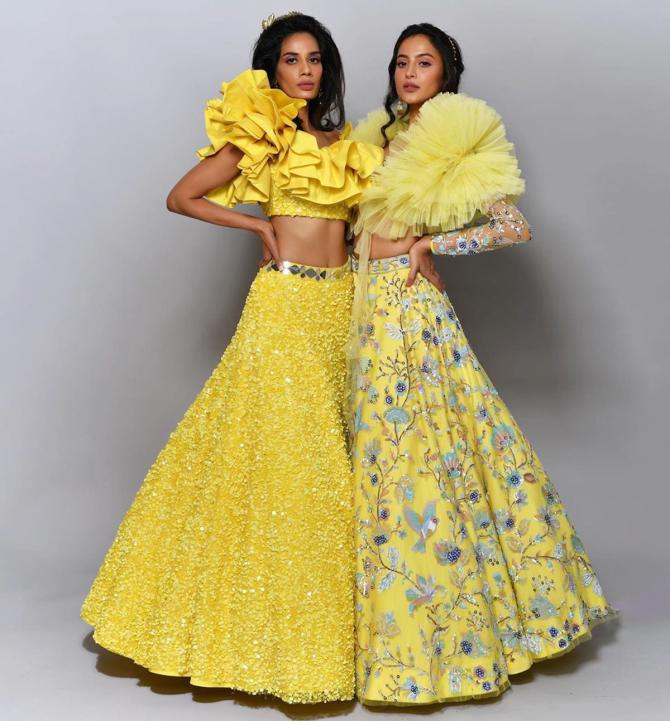 Suneet's colourful collection revealed a mix of traditional motifs with abstract artworks, perfect for bridesmaids.
Concept: Hitesh Harisinghani/Rediff.com